11 must-try Game Day recipes
It doesn't matter if you gather for the game or for the food, amazing game-day recipes shouldn't take forever to prepare or come with the penalty of a sink full of dirty dishes. That's why we love these 11 must-try tailgating beef recipes. They're simple, delicious and won't leave a big mess standing between you and the game.
1. brisket queso
Chopped brisket gives this queso plenty of smokey flavor while adding zero dirty dishes to a game day favorite. It's the ultimate dump-and-go recipe that also can be made in the slow cooker.
Ingredients
2 lbs chopped brisket
2 lbs processed cheese, cubed
2 cups Mexican-style cheese
2 cans (10 oz) diced tomatoes with green chiles
2tbs crushed garlic
Jalapeños to taste
1/2 to 1 cup milk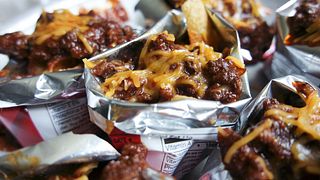 Time: 1 hour, 30 min
Serves 8
2. Walking Tacos
Wow your football fans with this perfect walking tacos recipe.
Ingredients
2 pounds Ground Beef (93% lean or leaner)
2 teaspoons olive oil, divided
1 medium onion, diced
2 teaspoons chili powder
1 teaspoon ground cumin
1 teaspoon minced garlic
1/4 teaspoon cayenne pepper
1-1/2 cups beer (12 ounce can)
1 can (10 ounces) diced tomatoes with mild green chiles
1 can (8 ounces) tomato sauce
2 tablespoons cornmeal or masa harina
8 bags (1 to 2 ounces each) FRITOS® Corn Chips
1-1/2 cups shredded Cheddar cheese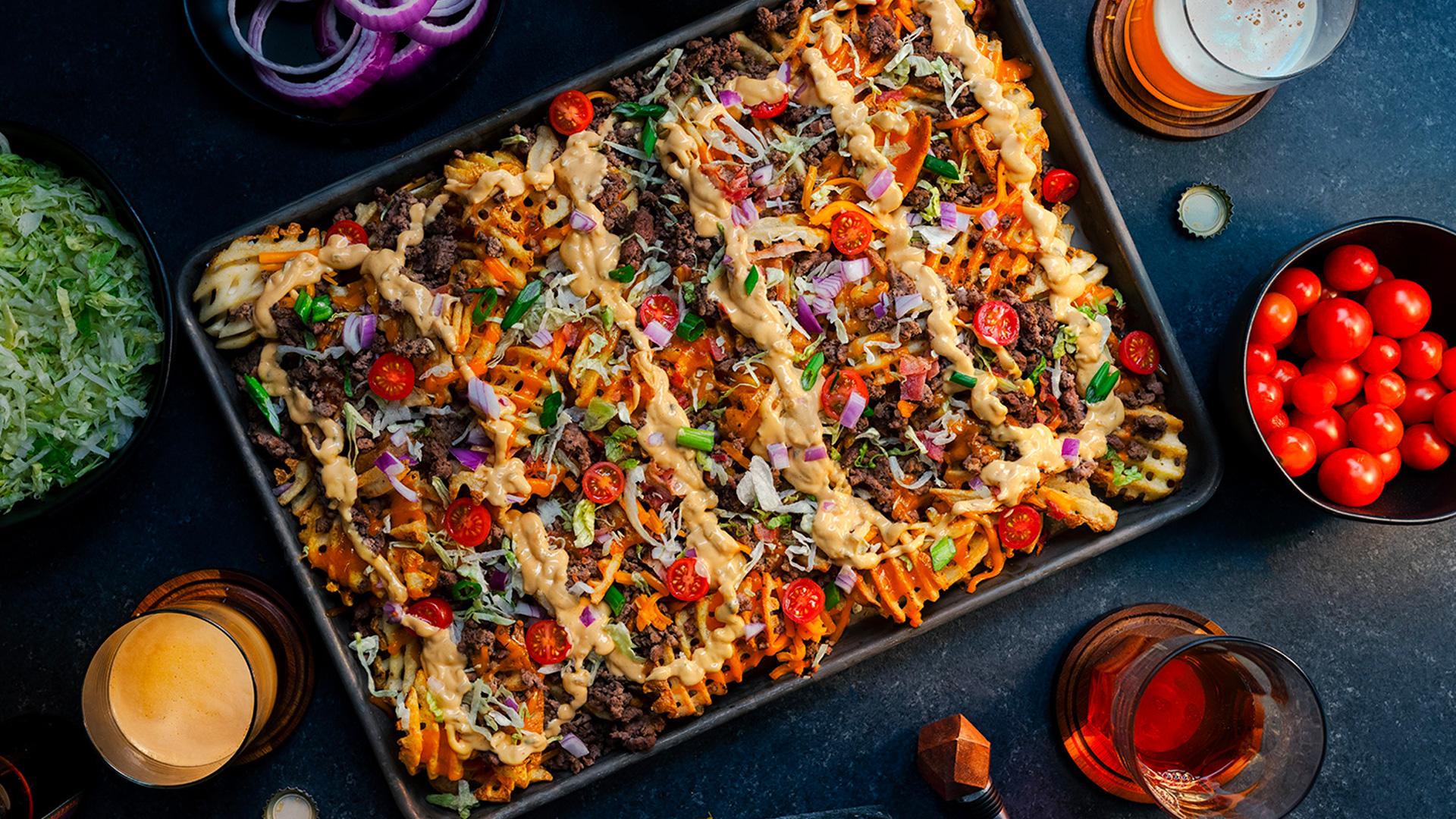 3. cheeseburger nachos
The search for the perfect game-day celebration food has come to an end with these bacon cheeseburger fries. Take a pound of ground beef and combine it with your favorite burger toppings over a bed of crispy waffle fries and anyone, sports fan or not, will be cheering in no time.
Ingredients
1 bag (24 ounces) frozen waffle fries
1 pound ground beef
½ medium yellow onion, diced
2 tablespoons burger seasoning
2 tablespoons Worcestershire sauce
Cherry tomatoes, diced
Green onion, thinly sliced
1 ¼ cup shredded sharp cheddar cheese
6 slices bacon, crumbled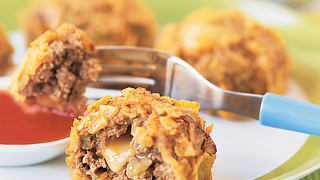 4. taco bites
Make these nuggets for kids of any age. Ground beef stuffed with cheese, coated with tortilla chips, and baked to perfection. Served with a sweet-hot dipping sauce.
Ingredients
1 pound Ground Beef (95% lean)
2 tablespoons taco seasoning mix
1 can (4 ounces) chopped mild green chilies, drained
16 cubes Colby Jack cheese (1/2-inch)
1 egg white
1 tablespoon water
2 cups crushed nacho cheese-flavored tortilla chips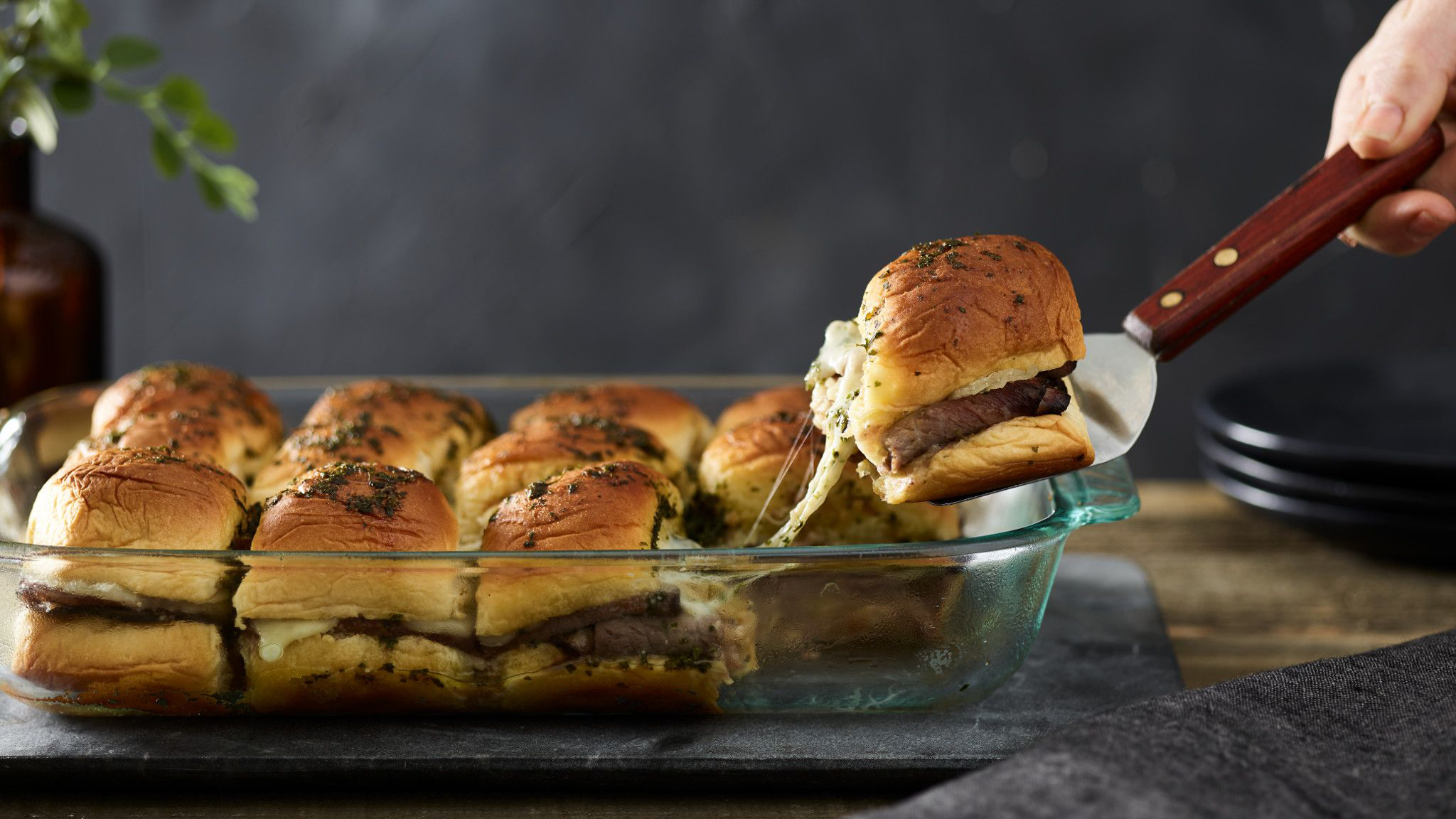 5. potluck rolls
These come together in minutes so you can focus on the game.
Ingredients
1 pound thinly sliced reduced-sodium deli roast beef
1 package Hawaiian rolls (12 count)
1/4 cup cream-style prepared horseradish
6 slices reduced-fat provolone cheese
1/3 cup butter, melted
2 tablespoons Worcestershire sauce
1 tablespoon dried parsley leaves
2 teaspoons packed light brown sugar
1/4 teaspoon onion powder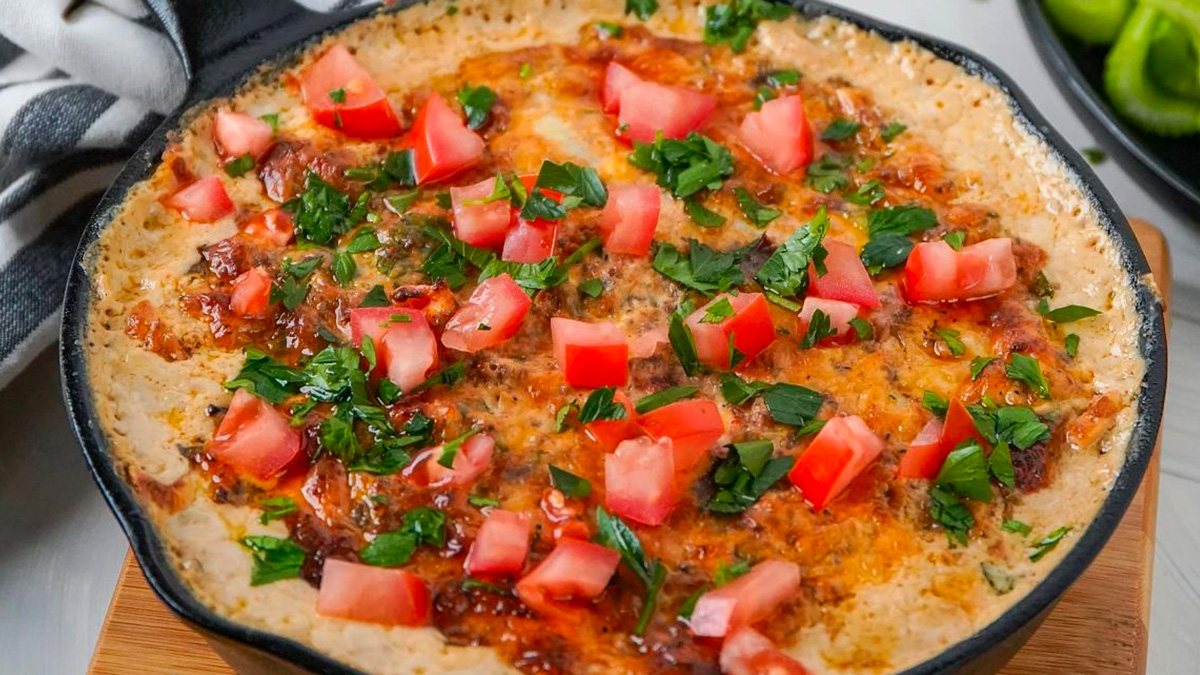 Time: 1 hour, 15 min
Serves 16
6. cheesy bourbon dip
This recipe uses bourbon, beef and cheese. Do we really need to give any additional reasons why this recipe is a hit?
Ingredients
8 ounces Deli Roast Beef
8 ounces cream cheese
6 ounces white cheddar cheese, shredded
1/2 cup Romano cheese, shredded
1/2 cup sour cream
4 strips cooked bacon, finely chopped
2 Roma tomatoes, diced
2 tablespoons bourbon
2 teaspoons Worcestershire sauce
1 tablespoon Dijon-style mustard
1/4 cup fresh parsley, finely chopped
1/4 teaspoon paprika
2 teaspoons freshly ground black pepper
2 teaspoons granulated garlic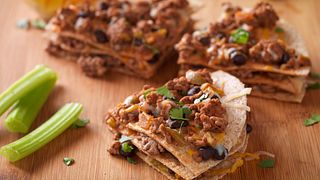 7. ground beef tortilla towers
Piled high and full of flavor, these are similar to a quesadilla but with many layers.
Ingredients
1 pound Ground Beef (95% lean)
1 jar (16 ounces) thick-and-chunky salsa
3/4 cup canned black beans, rinsed, drained
1/2 teaspoon ground cumin
7 small whole wheat tortillas (6 to 7-inch diameter)
1 cup shredded reduced-fat Mexican cheese blend
Chopped fresh cilantro (optional)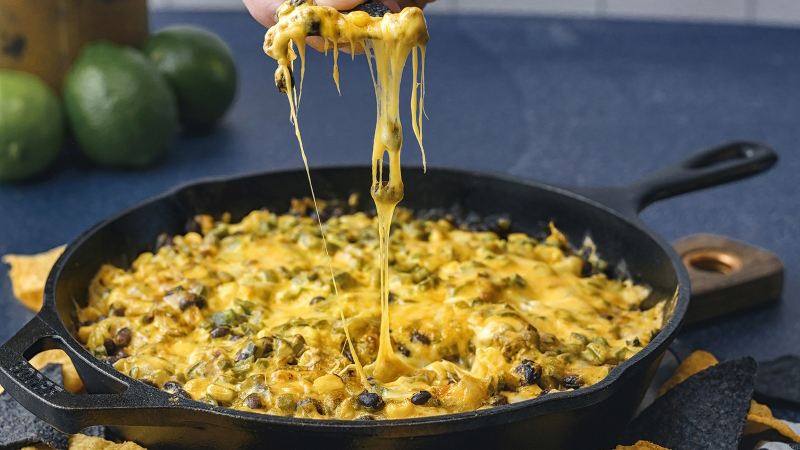 8. seven layer beef dip
Ground beef sausage joins other Mexican-style fillings for this cheesy party favorite.
Ingredients
1 recipe Mexican-Style Beef Sausage
1/2 cup diced sweet onion
1 teaspoon vegetable oil
2 tablespoons reduced-fat dairy sour cream
1 tablespoon tomato paste
1 cup diced, seeded tomatoes
1 can (15 ounces) no-salt added black beans, rinsed and drained
1/2 cup frozen corn
1 can (4 ounces) diced mild green chiles
2 fresh jalapeño peppers, trimmed, seeded and diced
1/4 cup chopped fresh cilantro
1/2 teaspoon ground cumin
1/2 teaspoon chile powder
1-1/2 cups shredded Mexican blend cheese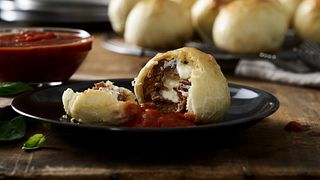 Time: 1 hour,15 min
Serves 12
9. meatball sandwich rolls
Ground beef Italian-style sausage is stuffed with mozzarella cheese and baked in dough for a bite-sized recipe packed with flavor.
INGREDIENTS
1 recipe Italian-Style Beef Sausage
2 eggs, divided
1/4 cup seasoned dry bread crumbs
12 cherry-sized mozzarella balls (about 6 ounces)
12 ounces refrigerated pizza dough
2 tablespoons shredded Parmesan cheese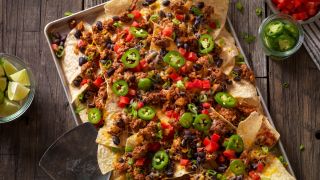 10. mexican style sausage nachos
What's a party without nachos? Top crunchy tortilla chips with Mexican-style beef sausage and your other favorites.
Ingredients
1 recipe Mexican-Style Beef Sausage
1/2 cup salsa
1 can (4 ounces) diced mild green chiles, drained
8 ounces low salt tortilla chips (about 60 chips)
1 cup canned low-sodium black beans, drained, rinsed
1-3/4 cups shredded Mexican cheese blend
2 cups thinly sliced lettuce, such as iceberg or romaine
1 cup diced seeded tomatoes
Garnishes: sliced avocado, fresh chopped cilantro leaves, sliced ripe olives, sour cream, sliced jalapeño peppers, lime wedges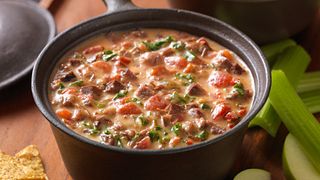 Time: 30 min
Serving Size
11. beef and kale queso dip
Make the most of leftover pot roast or brisket with this delicious queso dip.
Ingredients
8 ounces cooked (leftover) beef Pot Roast, brisket or ground beef
1 can (10 ounces) diced tomatoes with mild green chilies, undrained
1/2 cup beer
2 cups shredded regular or Mexican cheese blend
1 tablespoon cornstarch
1 cup finely chopped kale leaves