Kansas beef producer hub
Your one-stop shop to find out how the Kansas Beef Council is using your Beef Checkoff investment in programs and resources that connect with both consumers and producers.
Kansas Beef Council program updates
October 19
Beef commercial featured during wildcats football game
The Kansas Beef Council's (KBC) newly released "One Simple Ingredient" commercial was televised in select markets during the highly competitive Kansas State University Wildcats vs. Texas Christian University Big-12 conference game on October 10. The 30-second commercial highlights the positive nutritional attributes of beef and one key area where alternatives cannot compete - beef has one ingredient, beef. With the combined reach of the broadcast markets and highly targeted advertising on digital sites like YouTube, the campaign has been seen more than 350,000 times since October 1.
"This checkoff-funded beef promotion highlights how the protein provided by beef can help fuel student-athletes to reach their full potential. This broadcast opportunity allowed us to take this message to sports-loving families across Kansas," said KBC Director of Communications Scott Stebner.
To date, the One Simple Ingredient campaign, which encompasses two video spots, has been seen more than 2.5 million times by consumers in Kansas and the Kansas City metro area. Other states also are sharing the campaign, which has increased the overall reach by almost 10 million.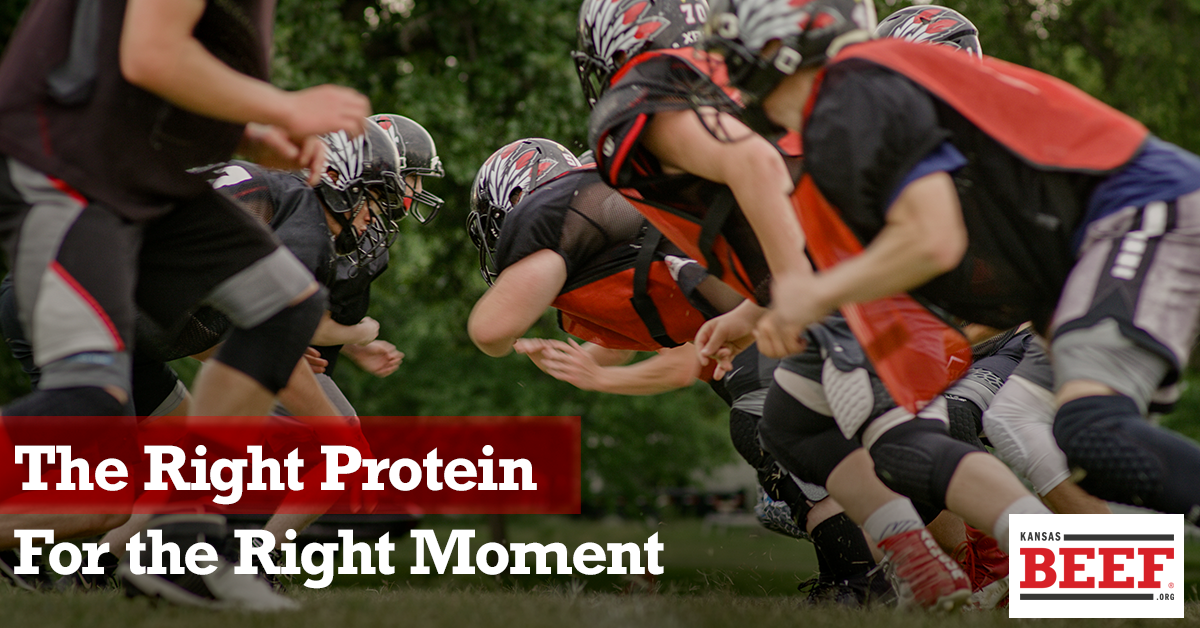 October 1, 2020
your checkoff dollars are educating influential dietitians
The Kansas Beef Council (KBC) recently hosted virtual Nutrition Communications trainings for students enrolled in dietetic internship programs at the University of Kansas Medical Center in Kansas City and Kansas State University. Thirty-four dietetic interns and faculty members attended these checkoff-funded trainings designed to provide accurate information and practical experience with beef to aspiring professionals who will reach thousands of patients and clients with dietary advice during their future careers. Sessions with Abby Heidari, registered dietitian and Director of Nutrition for the KBC;Donald K. Layman, PhD, protein research expert; and Hawley Poinsett, registered dietitian, allowed students to apply evidence-based guidelines as they practiced delivering science-based protein recommendations in a variety of potential settings, including one-on-one patient counseling, and recorded mock cooking demonstrations. This was the ninth year for these beef checkoff-funded trainings that are part of KBC's greater nutrition outreach program that aims to dispel common beef myths and demonstrates how beef can fit in a healthy and balanced lifestyle.
September 24, 2020
billboards promote beef to urban kansans
The Kansas Beef Council (KBC) recently placed billboards in the Wichita metro area featuring the checkoff-funded "Nicely Done, Beef" campaign. Consumers are encountering messages highlighting beef's unbeatable taste and its status as the "king of proteins" as they travel through busy highways and intersections. The billboard outreach is bolstered by a targeted digital strategy leveraging the checkoff-funded "Nicely Done, Beef" audio advertisements on Spotify, a streaming radio station popular with millennial and Generation Z consumers. This campaign is one part of the demand-building strategy carried out by KBC that includes targeted digital ads, educating health professionals and networking with key culinary influencers throughout Kansas.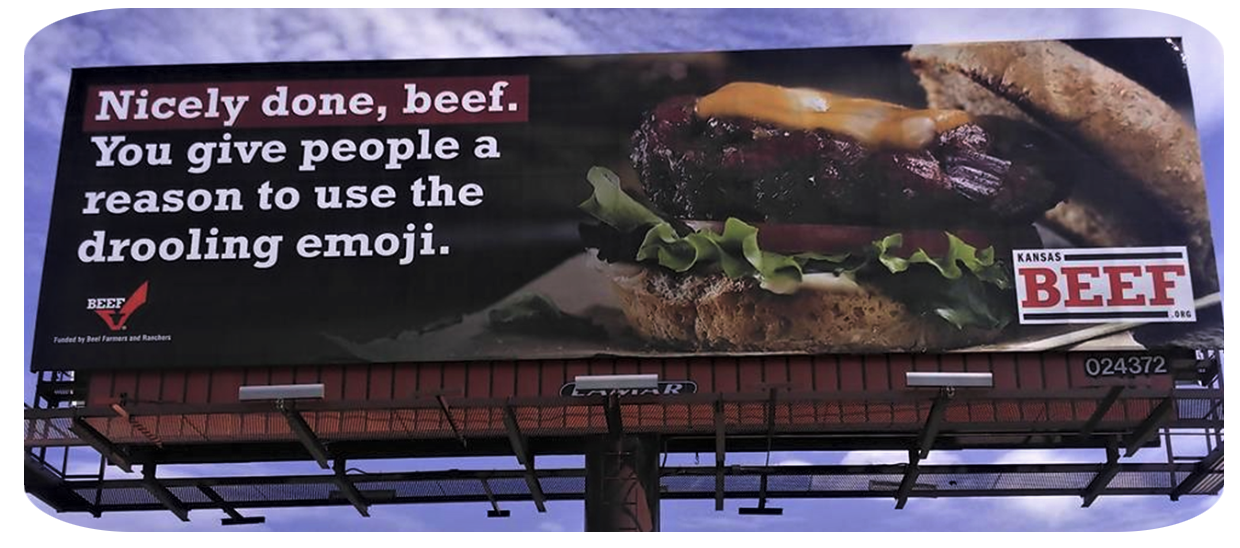 September 17, 2020
Checkoff-Funded Presentation Reaches Health and Fitness Professionals
The Kansas and Nebraska beef councils joined together to sponsor a checkoff-funded session at the American College of Sports Medicine (ACSM) Health and Fitness Summit. The session sought to provide health and fitness professionals science-based information that can lead to a greater understanding of beef's nutrients and the role beef plays in a balanced diet and active lifestyle. Originally scheduled as an in-person conference in Atlanta, GA, the event was pivoted into a virtual webinar available to ACSM members over the next three years. After being launched in mid-July, the webinar was viewed 110 times within the first two weeks.
Registered dietitian Jessica Crandall Snyder was the featured speaker. Her presentation was titled "Fueling Women's Health At the Critical Stages of Life." Throughout the seminar, Snyder took a decade-by-decade approach to help attendees uncover the strengths and challenges of healthy eating for female athletes at every age. Content focused on the nutrients found in beef that help women build strong muscles and bones, maintain a good immune system and keep their energy levels and brain function high.
Sponsored webinars like this are just one aspect of the Kansas Beef Council's overall nutrition program that aims to dispel common misinformation and educate health and fitness influencers with peer-reviewed research that demonstrates how beef can fit in an active and healthy lifestyle.
August, 2020
beef checkoff engages with chefs
Like many events in 2020, the American Culinary Federation (ACF) National Convention went virtual August 3-5. The beef checkoff was represented through a partnership of state beef councils, including Kansas Beef Council, that pool their dollars to annually have a presence at both regional and national ACF events. The checkoff sponsored an educational seminar titled "Navigating the Beef Supply Chain & the New Foodservice Environment." It featured Texas A&M University extension meat specialist Davey Griffen and Chef Kelly Cook, the executive chef at Presbyterian Village in Dallas. During the presentation, Griffen explained what happened to the beef supply chain this spring and outlined steps taken to help ensure it stays up and running moving forward. Chef Cook addressed how he kept beef on his menu by using alternative cuts when those he typically used were temporarily unavailable. The session was virtually attended by 235 participants.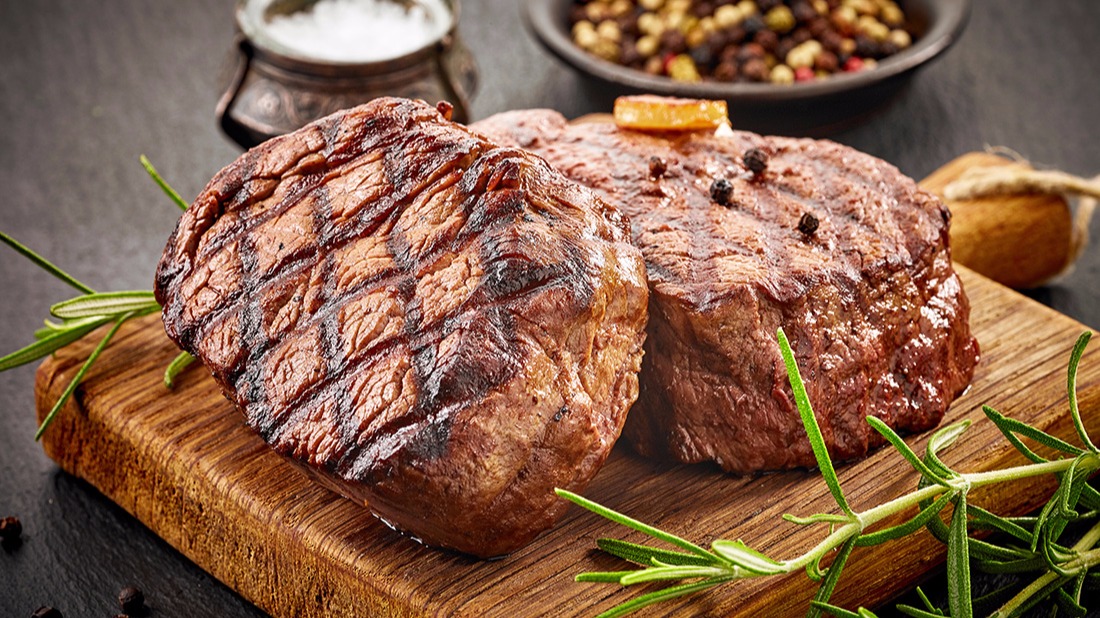 July, 2020
KBC LAUNCHES PORTAL TO CONNECT CONSUMERS TO PRODUCERS
In response to a growing number of people searching for local and online meat sales, the Kansas Beef Council created a digital platform to directly connect consumers looking to purchase beef with those who produce it. The online Kansas beef listing site also provides factual information on how cattle are raised. The new portal is available to the public and allows beef producers to share their contact information, including a website and social media platforms. The listing is free to Kansas beef producers and strategically targets consumers through Google ad campaigns to consumers searching for direct sale and online beef sources. "Not all consumers will have the available cash or freezer space to purchase a bundle, quarter, side or whole beef," said KBC Director of Communications Scott Stebner. "However, for consumers who are actively researching the option of purchasing their beef in this way, we want to be a science-based and convenient resource for them." KBC is still accepting submissions to be included in the directory. Kansas beef producers looking to add their operation to the listing can do so by clicking here.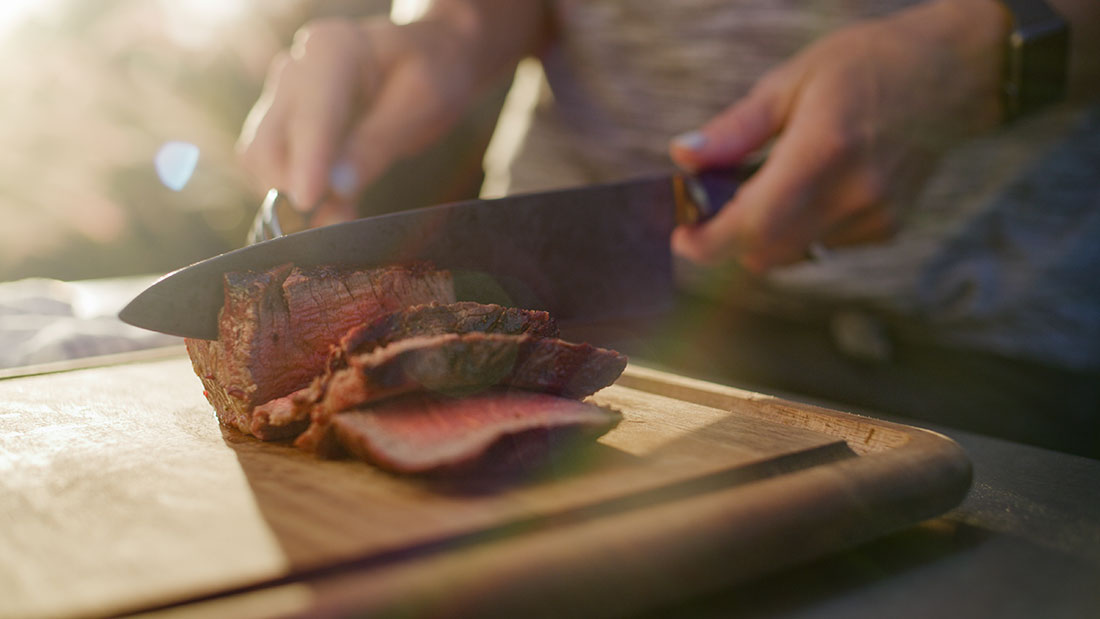 Continuing education for cattle producers
Low-Stress handling Tips
Check out this video from a recent Stockmanship & Stewardship event in Manhattan, Kansas, featuring improved cattle handling with Ron Gill, PhD, Texas A&M University and Curt Pate, livestock handling expert, from Montana.
Finding sick animals and giving exams
Dr. Dan Thomson discusses finding sick cattle and what to look for during a physical exam. As host of "DocTalk," Dr. Thomson brings his passion for veterinary medicine, his knowledge of the beef cattle industry and his down-to-earth sense of humor to a national audience on RFD-TV. The Kansas Beef Council annually partners with Dr. Dan to bring DocTalk to producers across the Midwest.
get beef promotional materials for your next event
Are you holding an event with your local cattlemans group, at a county fair or a health and wellness event? The Kansas Beef Council can provide you with beef sticks, recipe books and brochures, hats and other items both consumers and fellow producers will be sure to enjoy.
Email John@KansasBeef.org
Stay up-to-date with the latest news about your beef checkoff investment through our weekly e-news blast. Sign up today to explore how your dollar is working for the beef community.