cattle care at the feedyard
Follow along as we visit with Dr. Kip, a licensed veterinarian who is passionate about animal health.
"My goal is to promote cattle wellness"
Meet Dr. Kip, a licensed veterinarian and father of two who is incredibly passionate about taking care of cattle. He was also a student of the famed animal behaviorist Bud Williams, who has helped revolutionize the way cattlemen and cattlewomen approach their relationship with livestock. Dr. Kip is one of the many members of the cattle care team at a feedyard in western Kansas and oversees a significant portion of the yard's wellness program for the cattle. While many people may associate a veterinarian's role with treating sick cattle (which they do), Dr. Kip sees a bigger picture - promoting wellness. "Ultimately", he says, "we want happy and healthy cattle."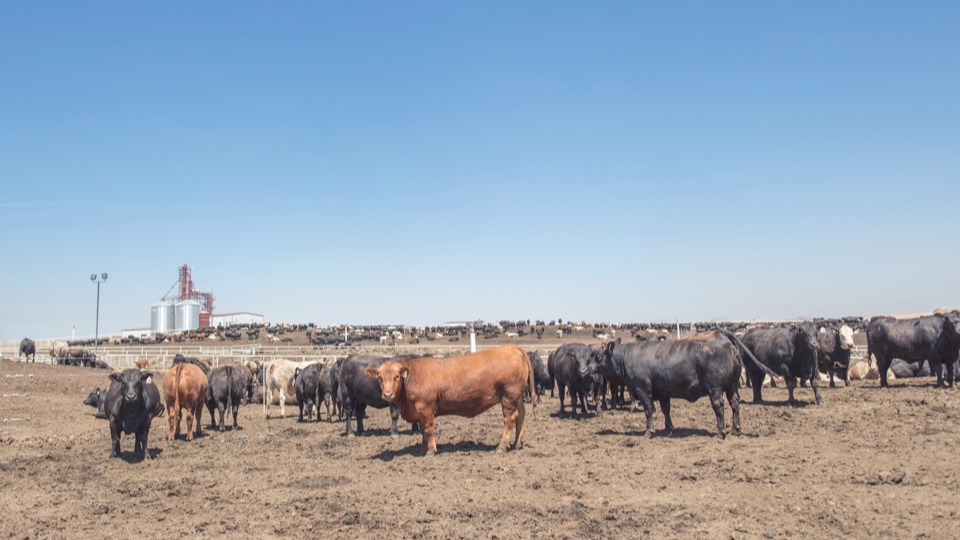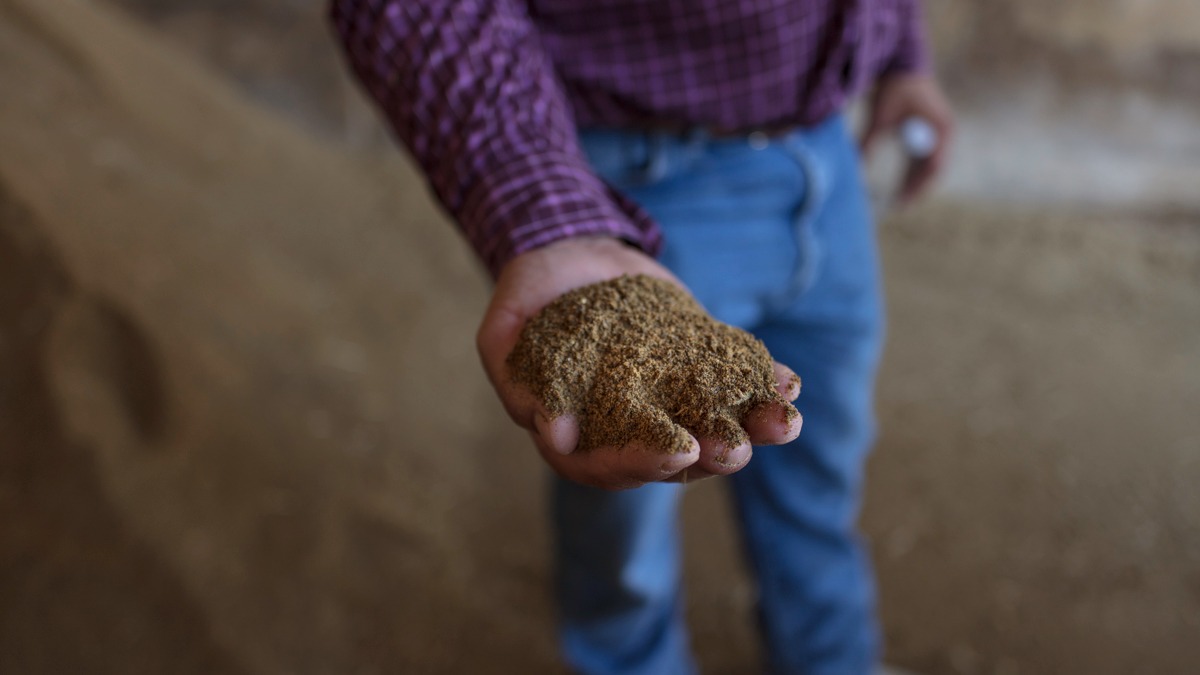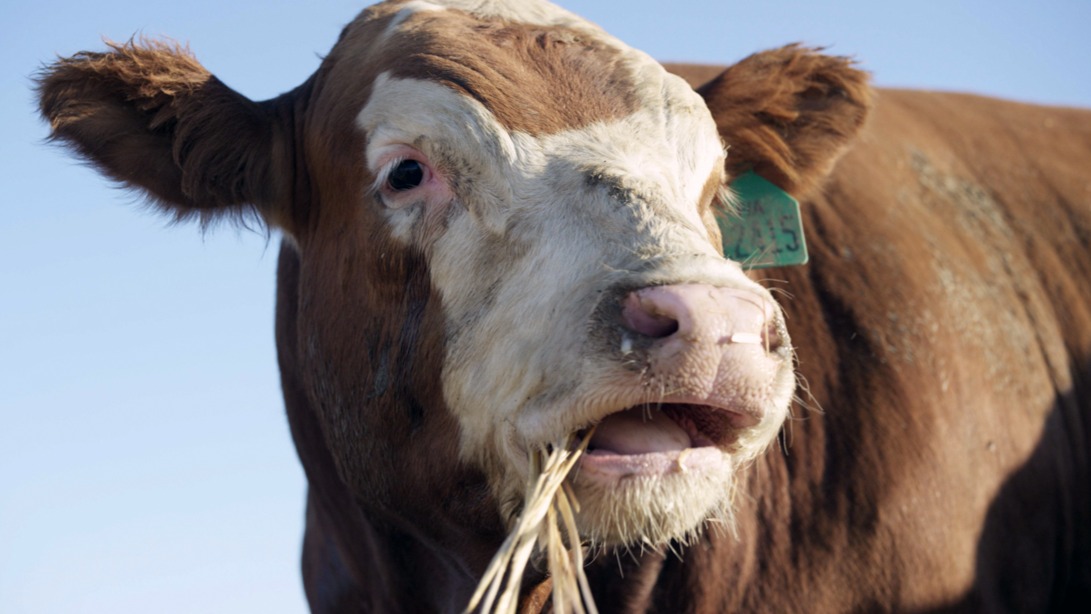 "When new cattle arrive at the yard, we make sure they're always greeted, and greeted in a low-stress way that encourages comfort and trust. When the cattle get to their pens, they'll find they have been cleaned and the water troughs stocked with plenty of fresh water. We'll also put some treats in their feeders, provide plenty of fresh hay, and provide a ration that has been specifically designed for the cattle by an educated nutritionist. Every day they are here, they'll be fed a balanced diet at least twice a day."

WHat is your role at the feedyard?
"My primary role at the feedyard is encouraging animal well-being and promoting wellness", says Dr. Kip. "That happens in a variety of ways. One way I help achieve this goal is by encouraging our caregivers, otherwise known as pen riders, and training them with the skills they need to interact with the animals in a calm, comfortable and safe fashion." In a way, Dr. Kip is an animal handling coach. He provides instruction and helps monitor and train employees to make sure cattle care is always improving. While he is out monitoring the cattle, he'll also observe how the caregivers are interacting with the animals. "The cattle caregivers are vital to animal health and are interacting daily with all our cattle. So in addition to training our caregivers how to handle livestock the right way, I'm also teaching them the clinical symptoms of what an animal that isn't feeling its best looks like and making sure they're up-to-date on all the regulations and needs of administering health care techniques to the animals."
Cattle can't tell the caregivers how they feel, so Dr. Kip and others train the caregivers to perform daily checks for wellness and identify any signs of sickness.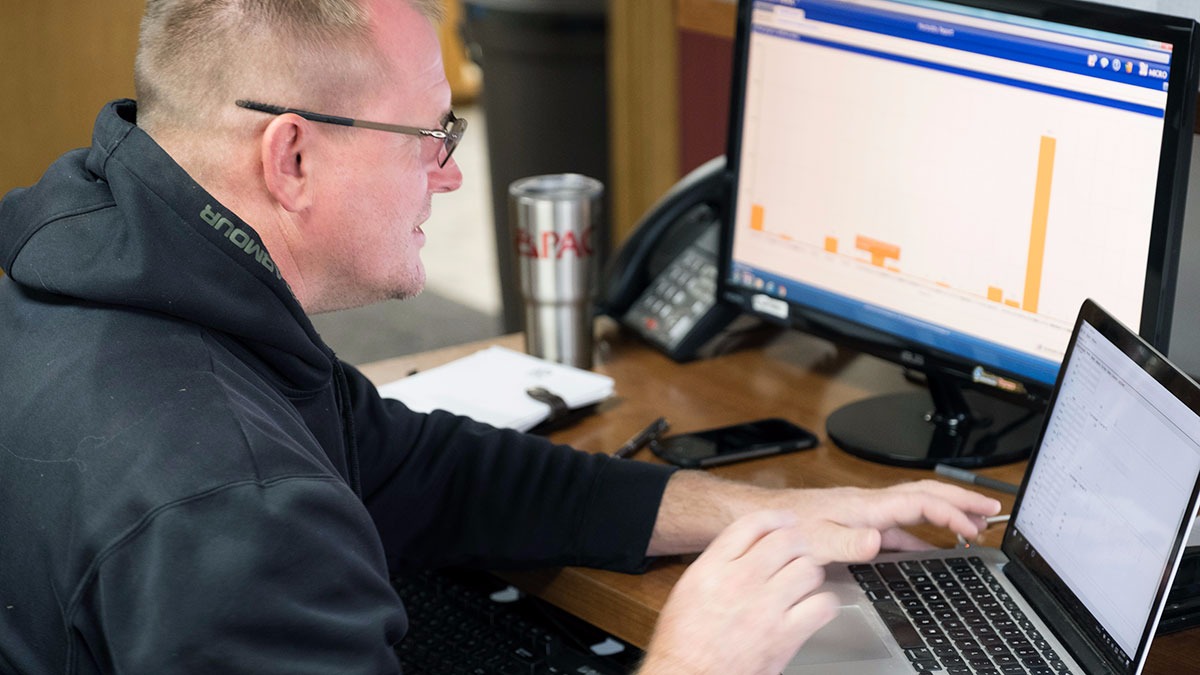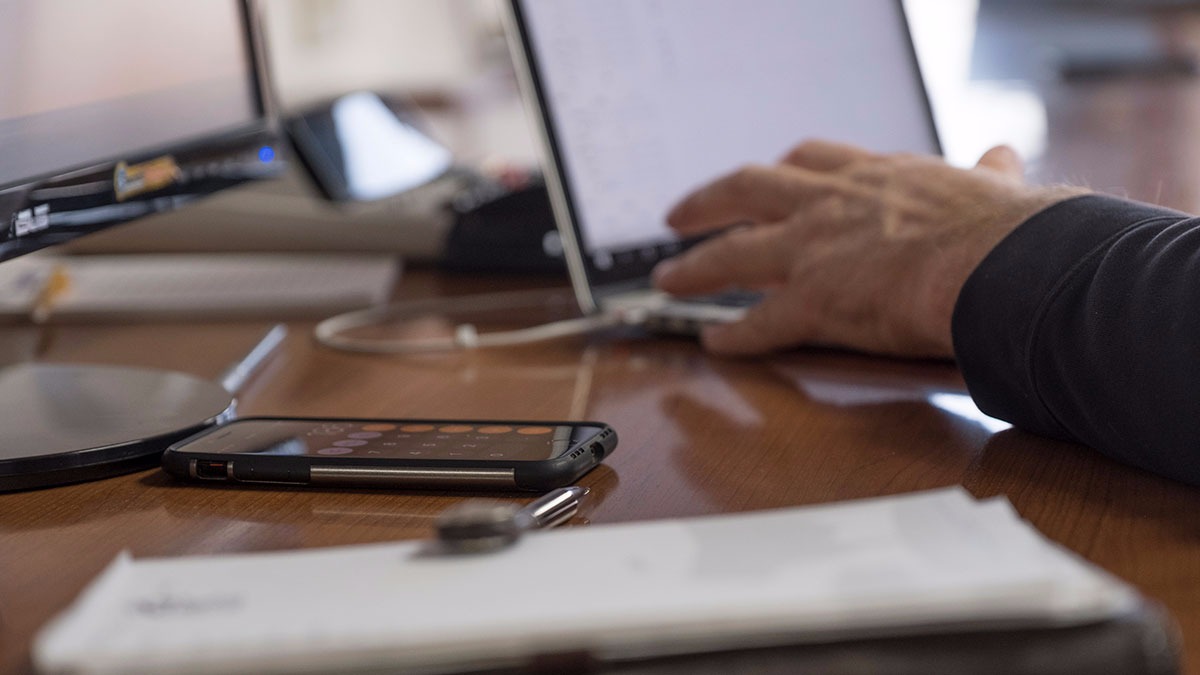 Any modern doctor's office will have technology like laptops, cell phones and iPads that help track the individualized needs of their patients. Feedyards and Dr. Kip are no different. His day at the yard starts with going through all the data his cattle caregivers have collected. The caregivers are with the cattle every single day and relate what they find to Dr. Kip. In a way, these caregivers are like skilled nurses who spend abundant one-on-one time with the cattle.

how do veterinarians focus on cattle wellness?
The vast majority of cattle will never get sick and the trained and professional caregivers do all they can to make sure every animal is happy and healthy. The efforts include tasks like giving balanced rations specifically formulated for their needs, handling cattle in low-stress ways, providing abundant clean water and routinely cleaning pens. However, sometimes an animal might get sick or feel under the weather. Once Dr. Kip or a cattle caregiver notices potential signs of sickness in an animal, they will calmly walk that animal to the observation area so it can get more personal attention.
Here, the caregivers and veterinarian will document the animal's ID and perform a health assessment, which includes weighing the animal, taking its temperature and other health checks. Depending upon the diagnosis, the animal might go home to its penmates that day or it might stay overnight for further observation. "Our main concern", says Dr. Kip, "is getting that animal treated as soon as we can and getting them back to their home feeling happy and healthy again...That's our priority. Sometimes treating a sick animal will make us lose money, but [making them feel better] is the right thing to do. We'll always be guided by the right thing to do."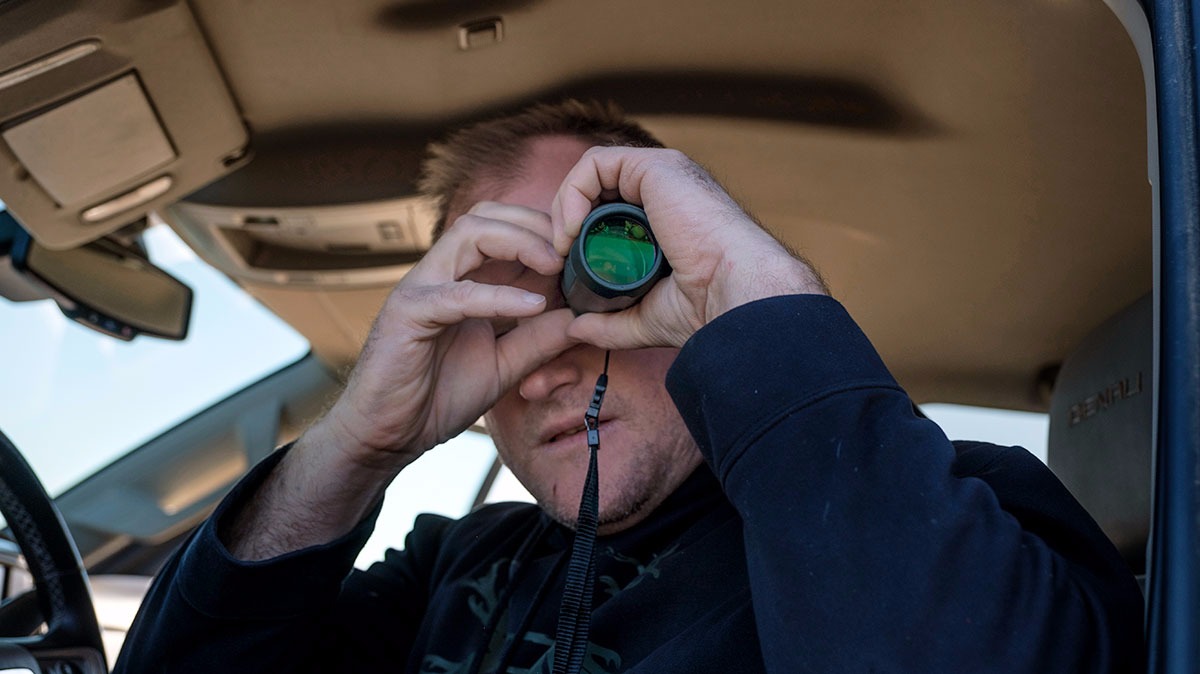 Constant Observation
While Dr. Kip trusts and relies upon his cattle caregivers, he also finds it incredibly important to walk and drive through the feedyard to evaluate the cattle with his own eyes. To be efficient, he will use a scope to look for any signs of sickness. For example, here Dr. Kip notices a steer with a runny nose and a cough.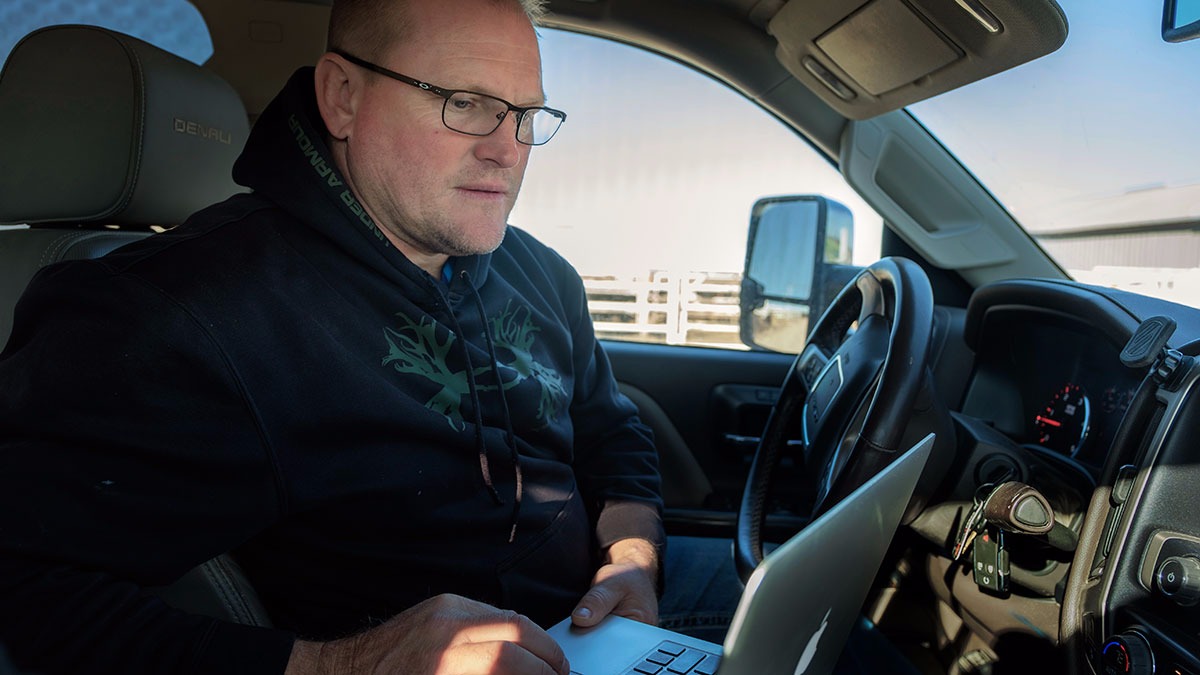 record keeping
Now that he has identified an animal that has a slight cough and runny nose, Dr. Kip enters the identification number of the animal in his computer, which is synced to the feedyard network. This way, everyone will have access to the data and will be able to access the veterinarian's instructions.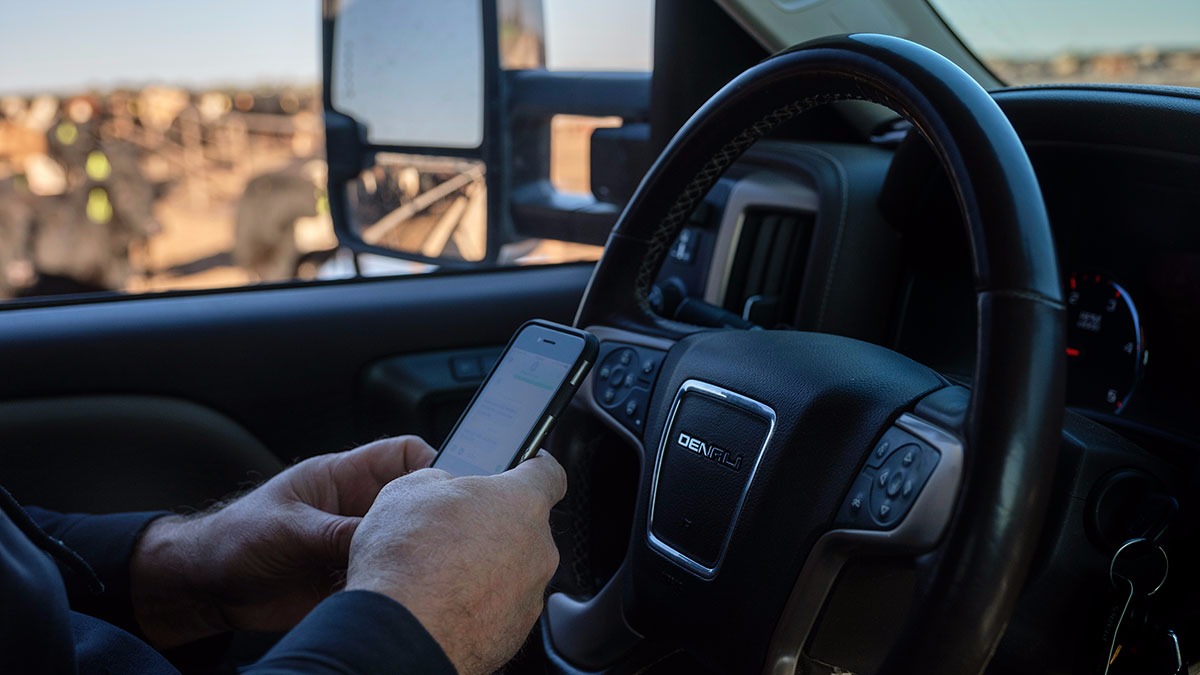 communicating
"If I find an animal that is showing signs of sickness, I'll also text the ID number to our cattle caregivers so we can provide prompt and appropriate treatment that the animal needs." Within a few hours, the cattle caregivers came into that pen and brought that steer out for further observation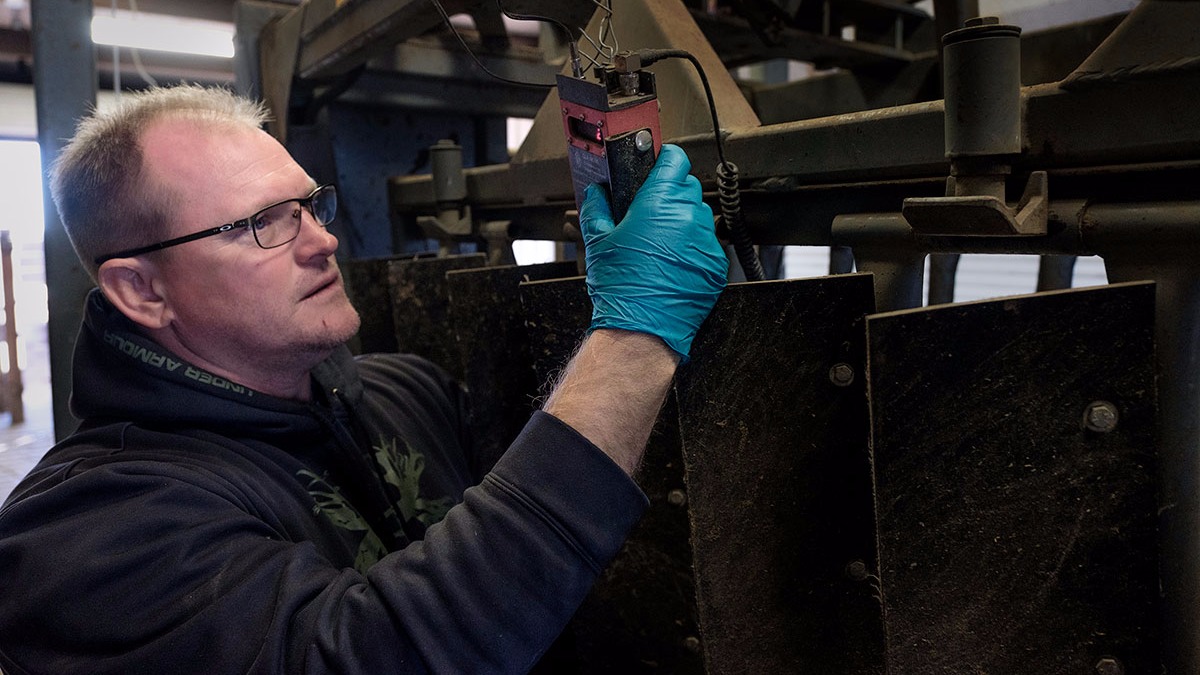 Just like the doctor's office
Every animal that is pulled out of its pen and put into the observation area goes through a series of health checks, just like any person would at the doctor's office. Dr. Kip, or one of his caregivers, takes the animal's temperature, records the weight, listens to the breathing of the animal and performs any other tests needed to make an accurate diagnosis.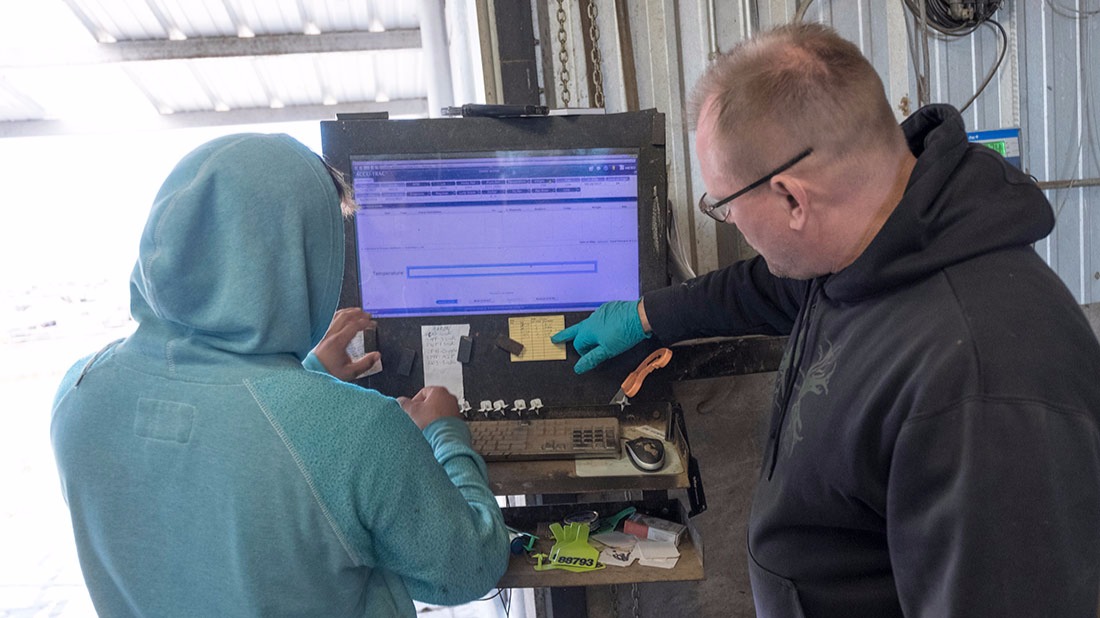 Records for animal health
Each animal that goes through a health assessment will have its ID number recorded, where it came from, the temperature of the animal, weight and diagnosis. If the veterinarian determines it needs to be treated with antibiotics, the veterinarian will enter the treatment guidelines to make sure all team members are following the FDA guidelines and regulations. Here, Dr. Kip is working with a cattle caregiver to determine a treatment plan for an animal that had a mild stage of pneumonia.
food safety and detailed records
Data management and record keeping are essential to the feedyard and food safety. Once the animal passes the health exam, it will go back to its pen. Sometimes cattle just need time to improve, but sometimes a low dose of prescribed antibiotics is needed to get the steer healthy again. If a steer was given antibiotics as part of the veterinarian-approved treatment program, the feedyard will keep a record of all treatments for that animal. Such detailed record keeping makes sure they have a complete and thorough history of every animal that has come into the feedyard.
When animals are ready to ship out to the processor, the feedyard will pull all the data from the pens that will be shipped. Prior to loading, the cattle caregivers will look over the spreadsheet to see if any animals in the pen have ever been sick, if they needed to be treated with medicine and if the federal regulations say that animal is safe to enter the food supply. If there is an animal in the pen that is still within federal withdrawal times, it is removed from the shipment and placed in another pen until the medicine is out of its system and deemed safe.This is just one of the many ways veterinarians, cattle caregivers, computer systems and feedyards safeguard the integrity of our food supply.
Dr. Kip takes his role of antibiotic stewardship very seriously. "Judicious antibiotic use is incredibly important", he says. "We need to get it right. I'm extremely confident animals go out of here and won't have any trace of antibiotics in their system and will be completely safe for human consumption."