HOW ARE NEWBORN CATTLE CARED FOR?
Cattle across Kansas are born on open pastures like those covering the 150 year-old Dale Banks Angus Ranch in Eureka. During calving season, Matt Perrier, the caretaker of the cattle, wakes at 5:30 a.m. to prepare for a busy morning of checking on newborn calves. While Matt is a skilled equestrian and will often move cattle on horseback, he chooses his ATV to check on newborn calves. The ATV allows him to carry essential record keeping and medical supplies over very steep and sometimes rocky terrain.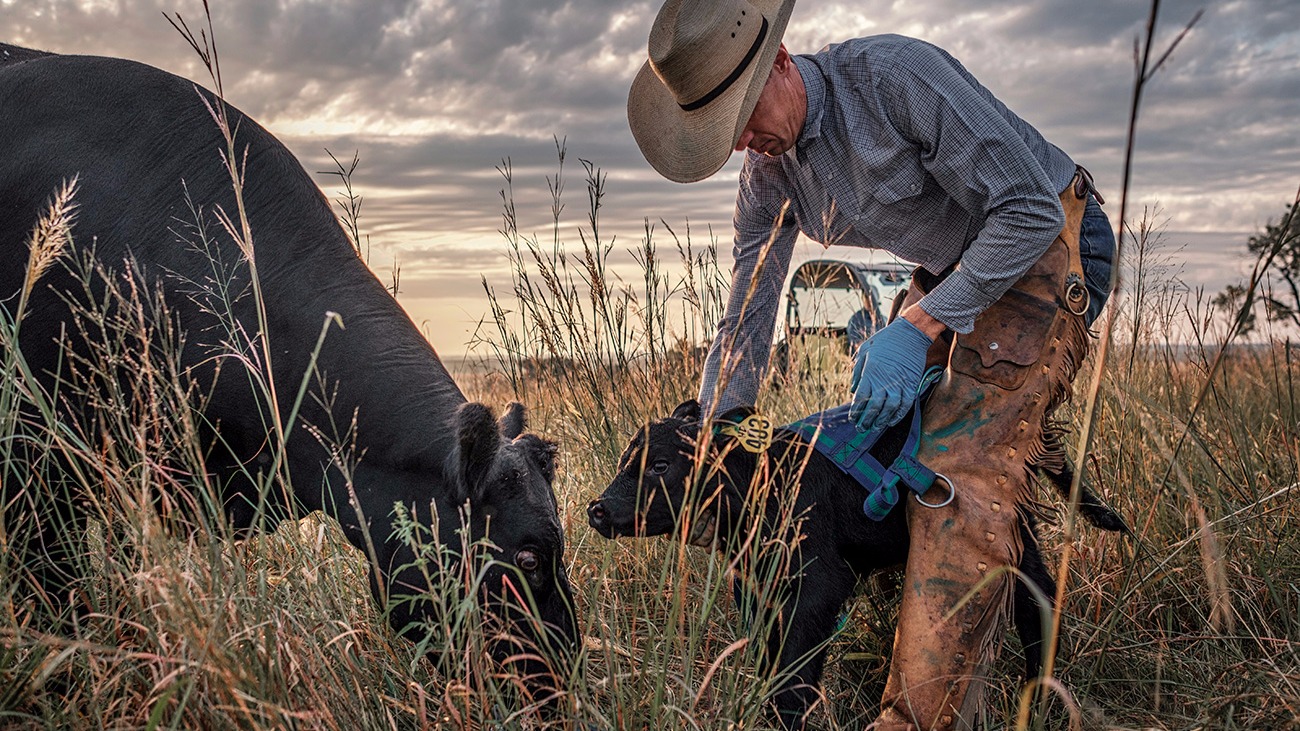 "When I weigh calves, I use a soft, loose-fitting sling attached to a hand scale."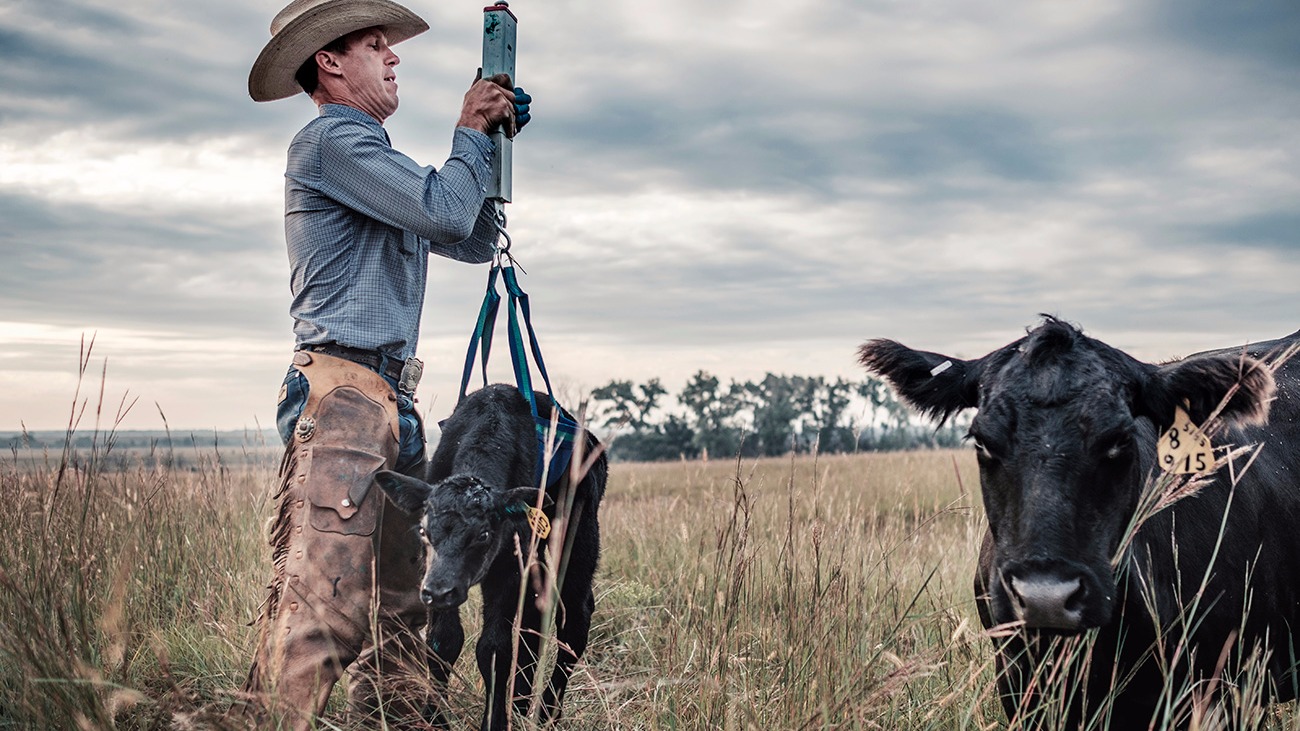 "I try to keep the calf between the cow and me at all times so she can see that I am not harming it."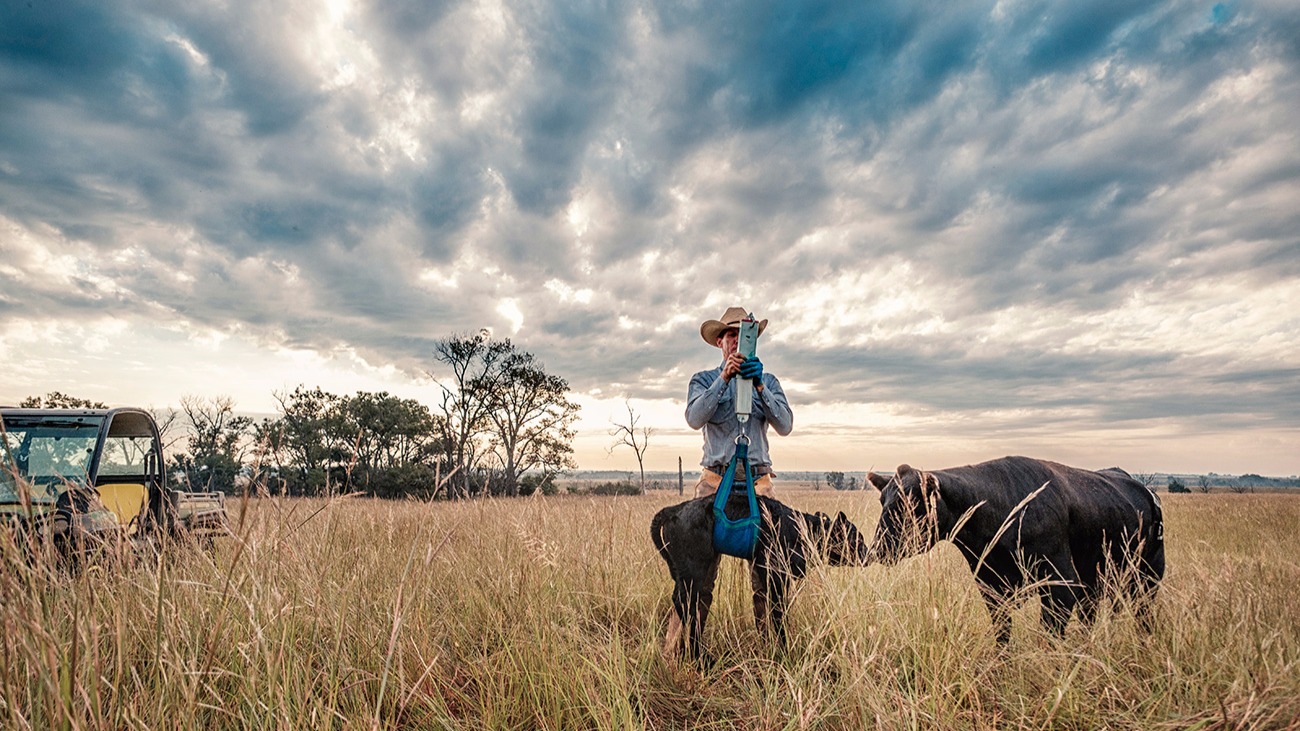 "Nearly every cow will stay right with the calf and calmly communicate with it as I am identifying and weighing it."
When I am done identifying and weighing the calf,
I let the calf go back to the cow and they walk across the pasture together. The entire process only takes a few minutes and the cow is usually by the calf's side the entire time.
Monitoring welfare
While much of the work we do at calving is data collection and identification, we are constantly checking cattle for their welfare. The selection of cattle with lower birth weights is a huge benefit for our cows' welfare. Smaller calves mean less calving difficulty and stress on the mother.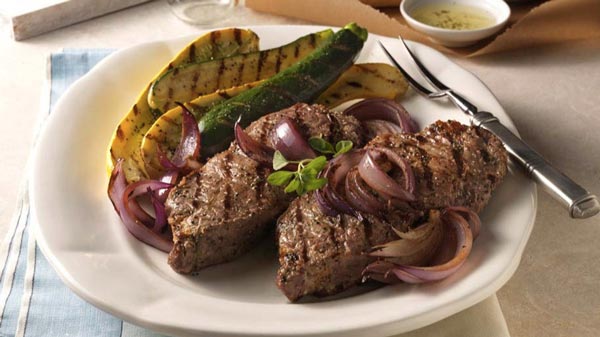 What is your FAVORITE BEEF CUT?
"I love a Kansas City Strip seared to medium rare combined with grilled veggies."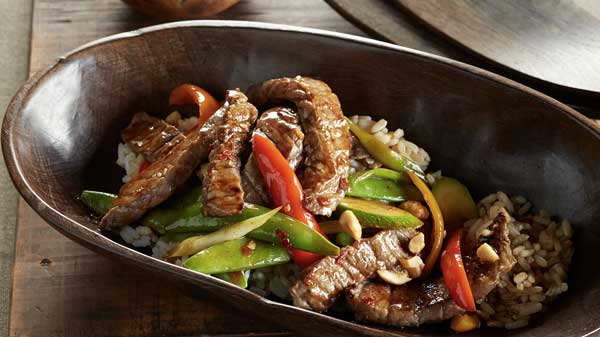 What is your FAVORITE beef RECIPE?
"I like anything with beef, grilled veggies and a spicy kick. This stir fry recipe does the trick."