Runner Spotlight
Susan Metzger
Profession: Kansas Department of Agriculture
Distances: 5K, 10K, 10.1, 13.1, 26K
Favorite Race: Konquer The Konza
Favorite Beef Cut: Filet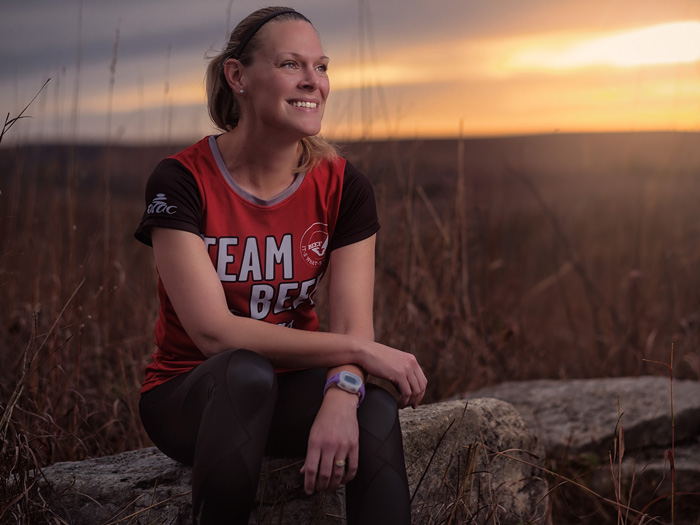 HOW DO YOU STAY MOTIVATED AS A RUNNER?
"I always like to have a race ahead of me. If I finish one race, I sign up for another. Always having a race ahead of me gives me a goal to work towards. A few years ago, I made it a personal goal to have a race on every month of my calendar. I decided I wouldn't run the same race and the same distance more than once. That forced me to get out of my comfort zone which meant I saw a lot of great communities, ran in a lot of small-town races, and met some amazing people along the way."
HOW DO YOU KEEP YOUR ROUTINE STRONG IN A BUSY LIFE?
"It's definitely challenging to keep that routine. I love running because it's a very portable sport. You can get a benefit out of it whether you run a half mile or 10 miles. No matter how busy you are or where you are, you can throw the shoes on and go for a run."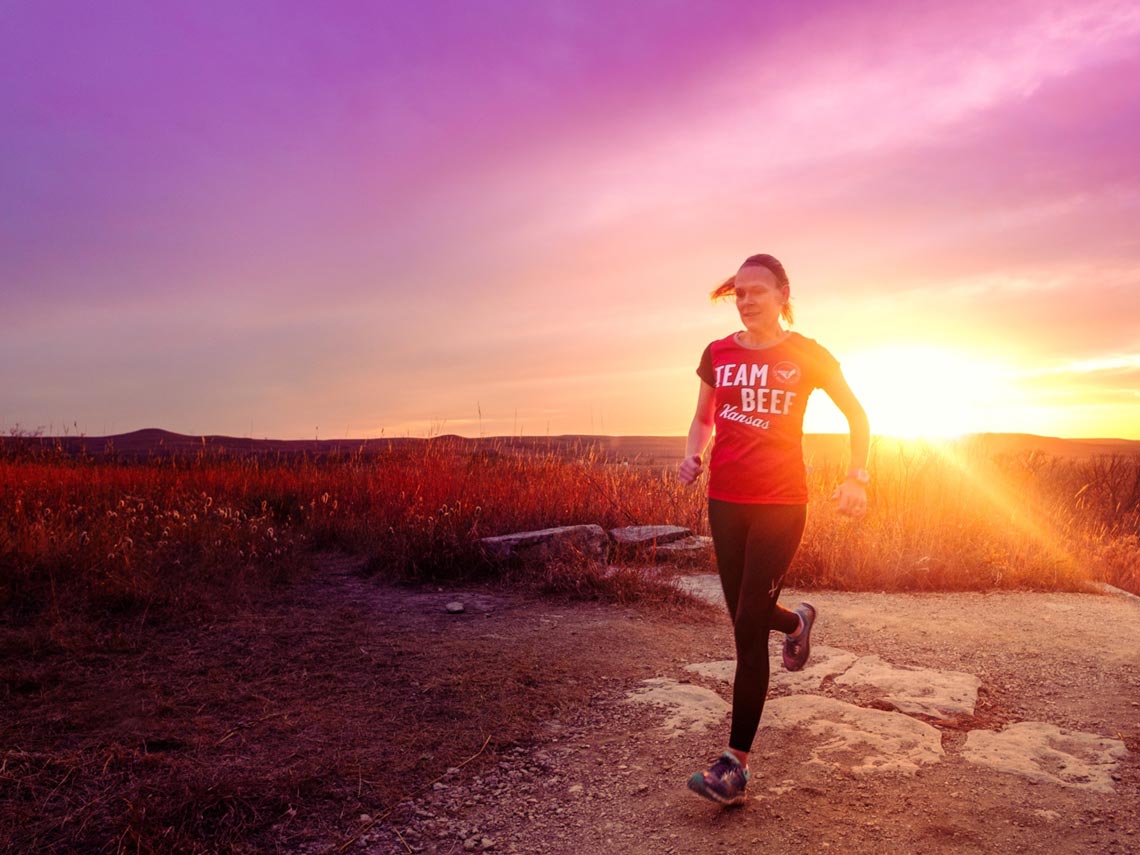 WHAT DOES IT FEEL LIKE TO FINISH A RACE?
"There's no other feeling like finishing a race; it's fantastic. When you see that finish line and you're just a few steps back and feeling exhausted, you don't think you can do it. But, you make it. You finish. You cross that finish line and there's this great and renewed sense of accomplishment that makes all the training worth it. What makes finishing even better is that big and supportive crowd at the finish line cheering for not only me but the rest of my teammates on as well."
WHY THE KANSAS BEEF ENDURANCE TEAM?
"I've been running in Kansas for several years with lots of my friends. A good friend of mine is on the beef team and we both ran in the same race. She was wicked fast and I was running behind her most of the race. It was so motivational to see her in front of me sporting that red beef jersey. I thought to myself, I want to be motivation for someone else in a race in that same way. What's special about the beef team is you can pick any race to run in and you're going to show up at the starting line and see another jersey. You may have never met them before, but it's an instant bond. You're getting a picture together. You're encouraging each other. It's super encouraging to hear other people shout out encouragement while I'm running or crossing the finish line."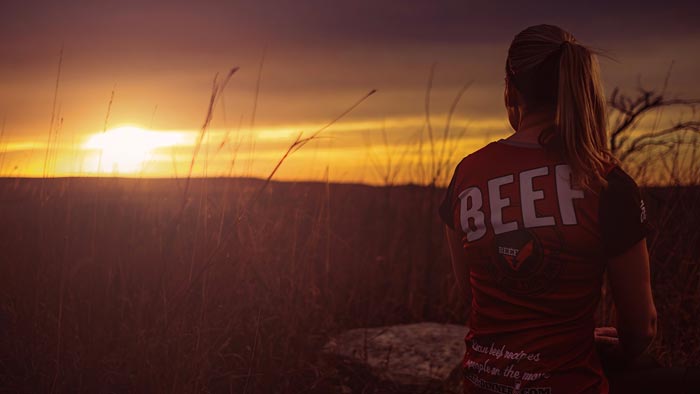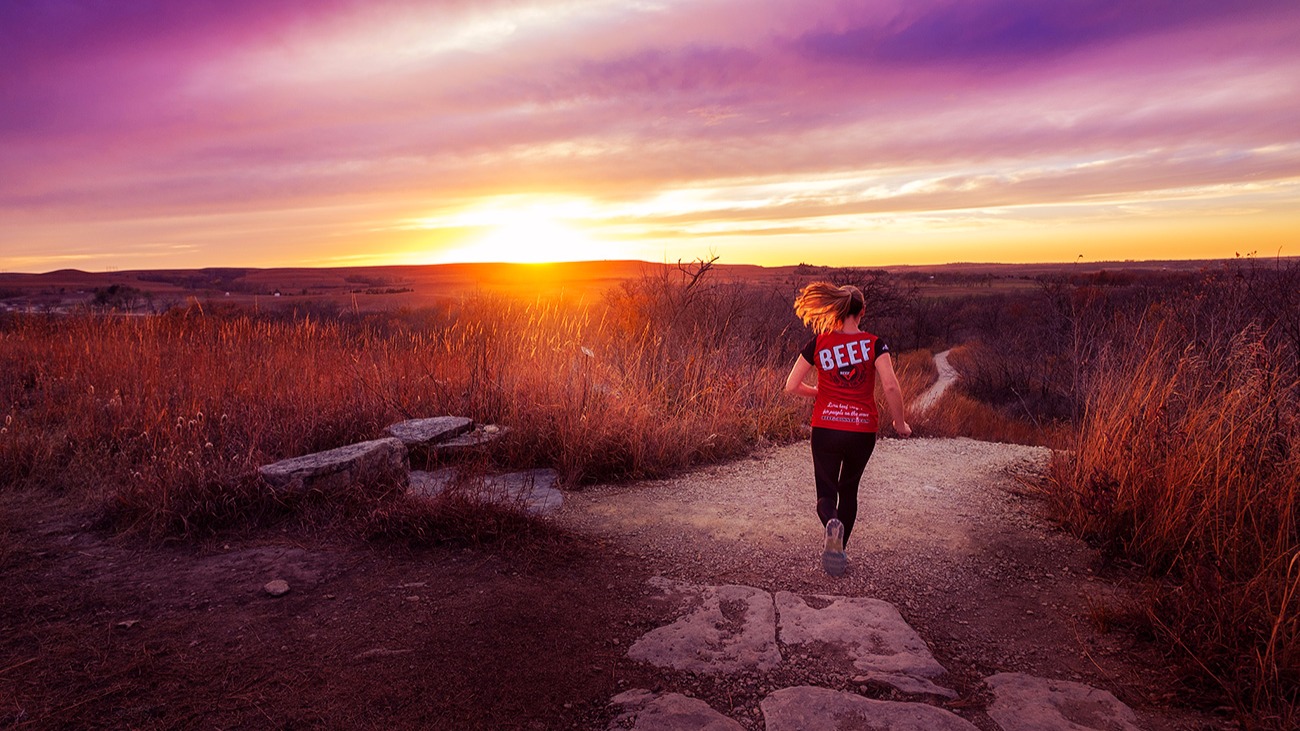 HOW DOES BEEF HELP YOU TRAIN TO BE AN ATHLETE?
"Beef is fuel as a runner. I like to have my entire diet focused on lean proteins, and beef is perfect for that. There's no other place to get a source of protein for that amount of calories combined with all the other nutritional benefits that you get from beef. I can get half my daily protein and zinc, iron, protein, and other essential nutrients that fuels my body and restores my muscles after a run."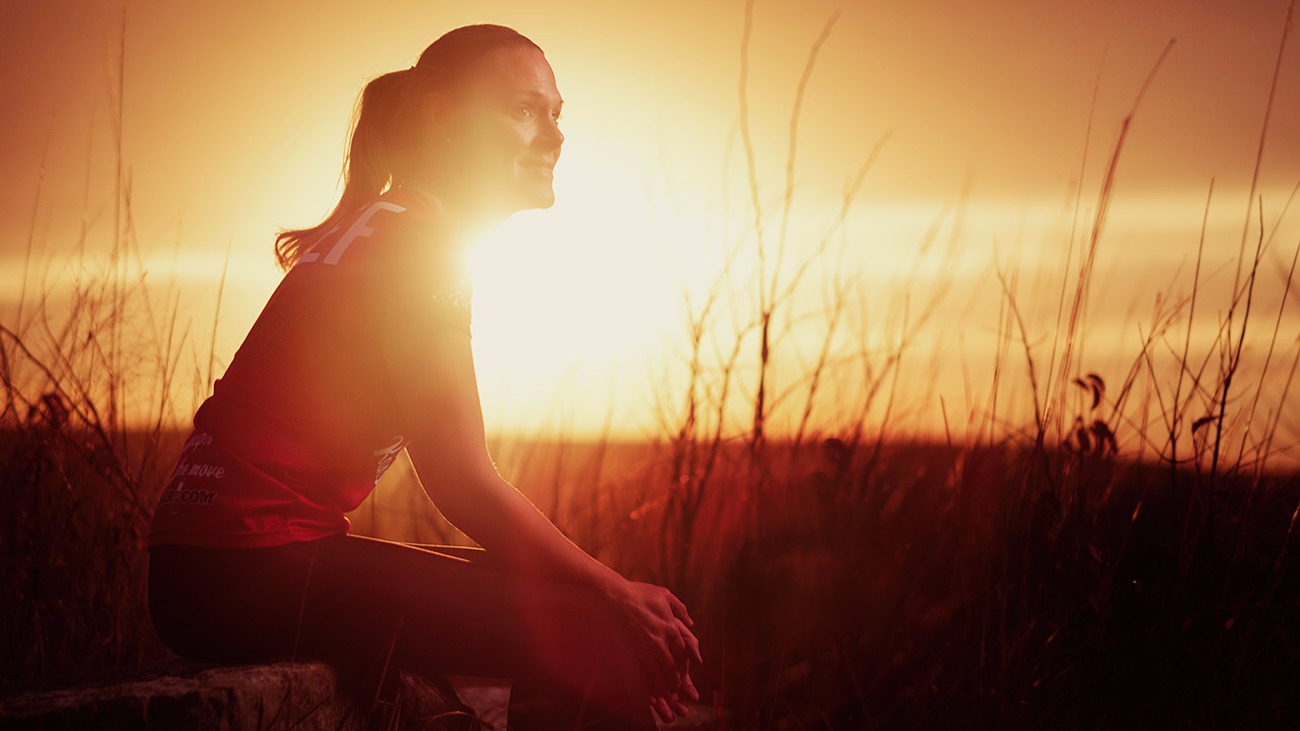 WHAT ADVICE CAN YOU GIVE BEGINNING RUNNERS?
"Just start. It doesn't have to be that you're running a marathon next week. Just lace up some running shoes and go out for a short run. When it doesn't feel good, stop. The next day you can go further. When you get to the point where it becomes too difficult to manage your time, start running with a friend because the accountability to someone else is that much more motivation."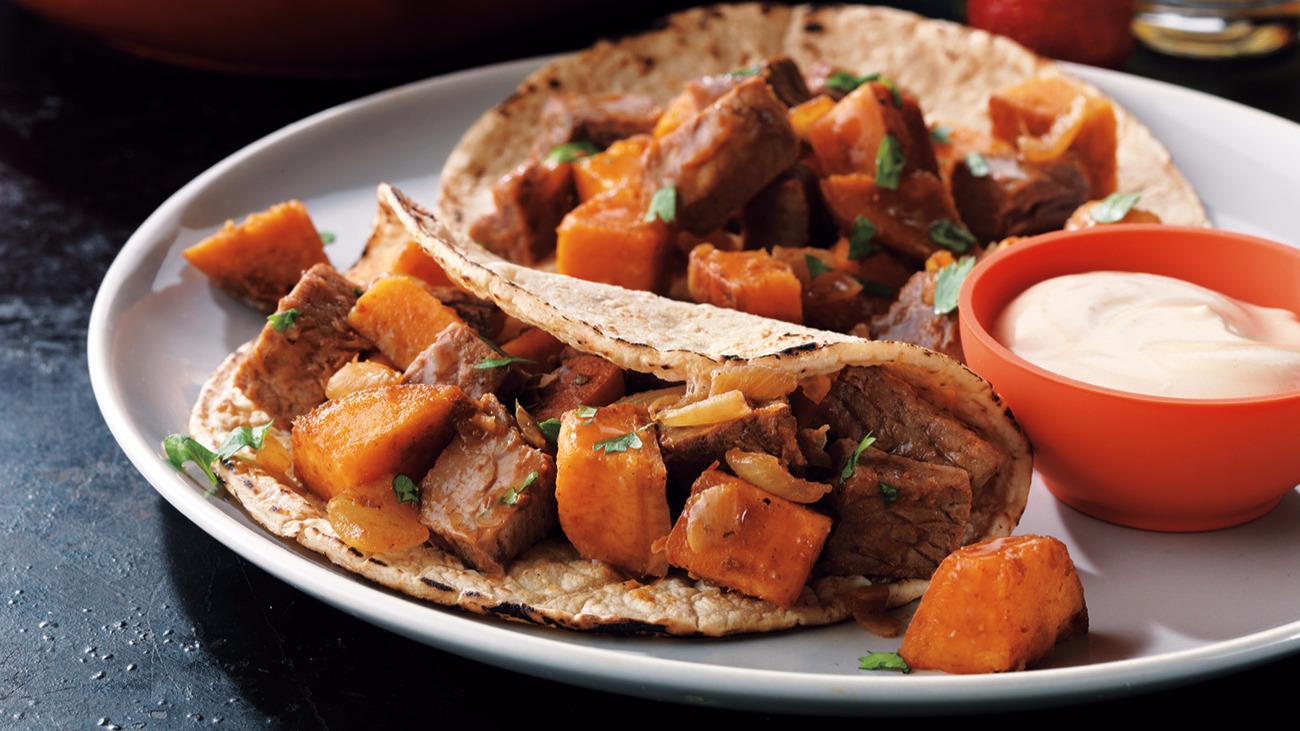 WHAT IS YOUR FAVORITE BEEF RECIPE?
"It definitely has to be the Sweet Potato Hash. It has a ton of flavor and is an excellent source of lean protein. I usually make it without the tortilla."