Runner Spotlight
Kate Hagans
Profession: State Organization
Distances: 5K, 10K
Favorite Race: Bill Snyder
Favorite Cut of Beef: Filet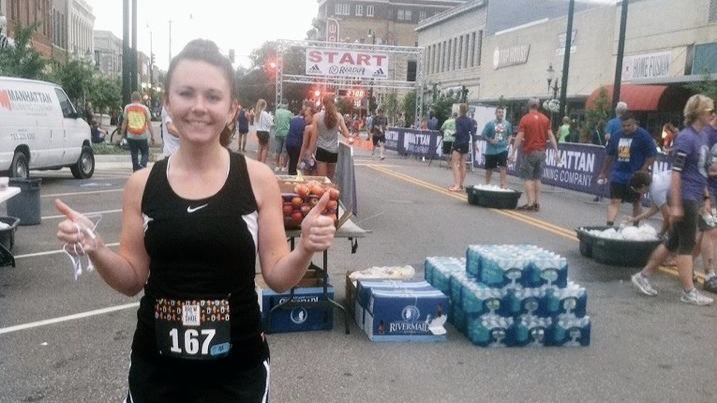 HOW DOES protein FUEL YOUR ACTIVE LIFESTYLE?
"I love to live an active and fast-paced lifestyle. As a runner and fitness fanatic, daughter, rancher, ag professional, photographer, fashionista shopper, cattle showman and book worm, a healthy body is a MUST. Without eating beef or some sort of lean protein on a daily basis, I find myself reaching for the bag of chips at the end of the day. When I eat bad, my body feels it. Lean beef helps give me the fuel I need for this active lifestyle. "
WHAT IS YOUR FAVORITE BEEF RECIPE?
"My favorite go-to dinner recipe is protein and veggies. In part of my efforts of half marathon training, I've taken the path of fat burning and taking out bad carbs. So for a beef recipe, it's obviously a tenderloin recipe."