air fryer stuffed poblano peppers
It's like a taco, but with a delicious pepper as a shell.
Here's a unique twist for taco Tuesday. Seasoned ground beef is combined with a mixture of black beans and golden corn, stuffed inside a semi-spicy poblano pepper and completed with your favorite taco bar toppings. The best part? This recipe can be made entirely in the air fryer, making clean up incredibly quick and easy.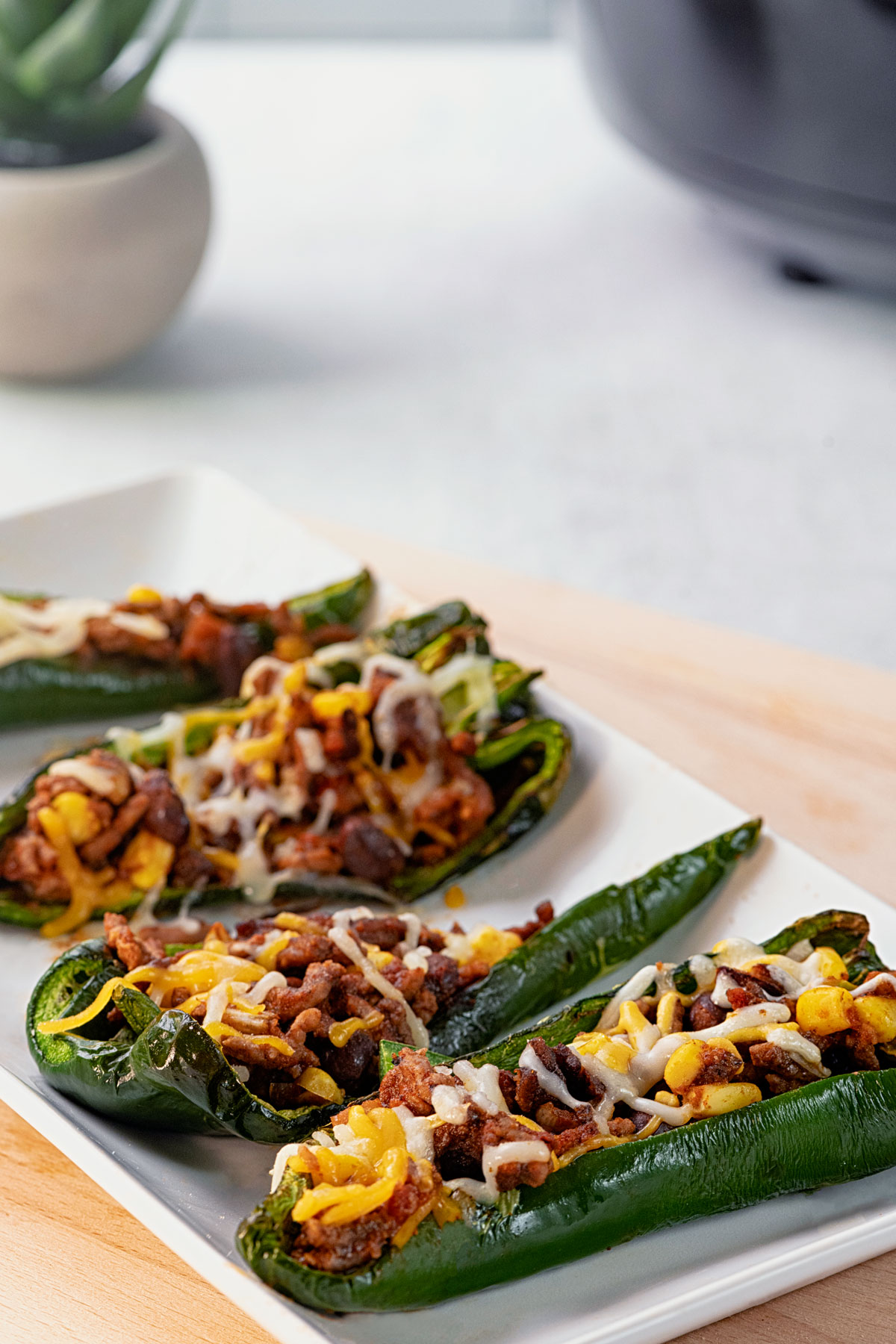 Time: 30 min
Serving Size: 4
Ingredients
4 poblano peppers
1 pound ground beef
1/2 cup diced yellow onion
Taco seasoning packet
1/2 cup frozen corn
1/2 cup black beans
1/2 cup thick and chunky salsa
Shredded fiesta blend cheese
Instructions
Cut stem ends off peppers. Cut in half lengthwise; remove seeds and veins. Brush with olive oil and air fry at 400° F for 8 minutes or until they char and blister. Remove from air fryer tray.

Crumble ground beef in tray and top with diced onion. Spray onion with olive oil. Cook at 375° F for 3 minutes; stir; cook an additional 3 minutes. Remove from tray to medium size bowl. Add 1/2 pack taco seasoning packet, frozen corn, black beans and salsa. Mix well.

Fill pepper halves with ground beef mixture and top with 1/2 cup shredded cheese.

Serve with extra salsa, sour cream and other Tex Mex toppings.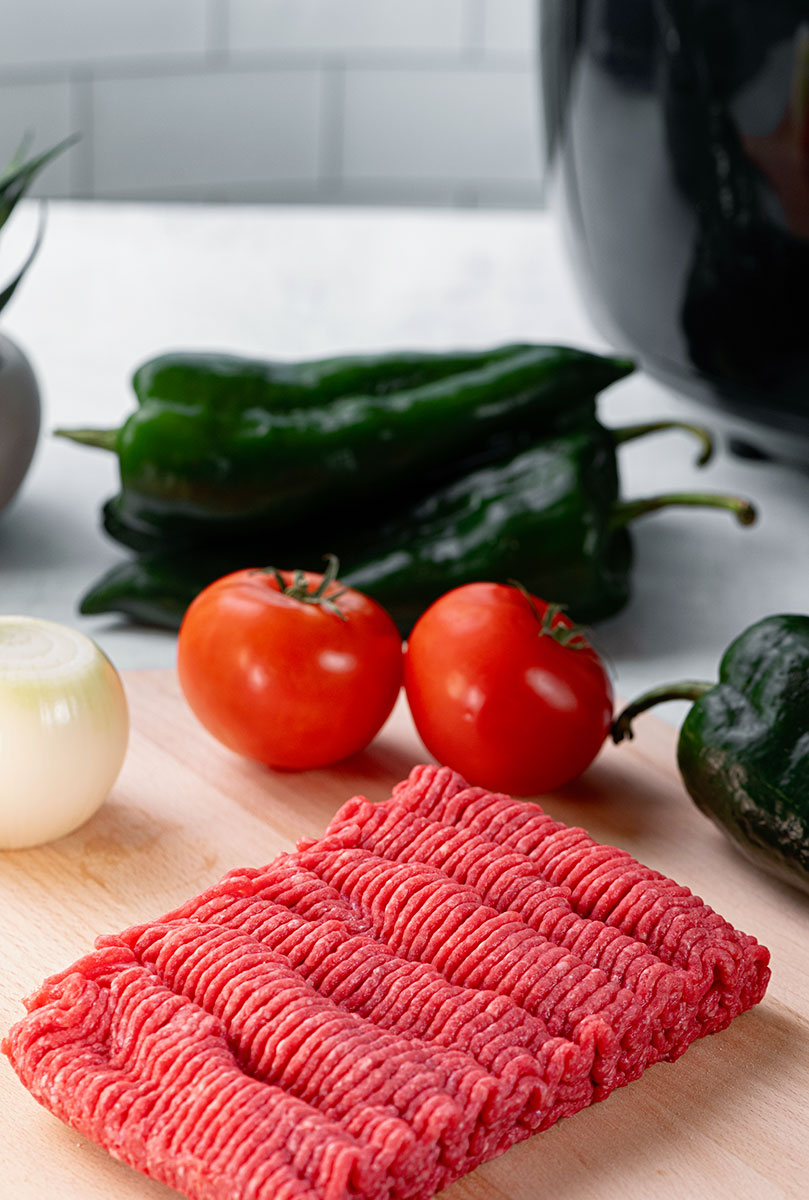 prepare the peppers
The first step in this recipe is to blister the peppers. While an oven or grill are normally used to blister a pepper, you can still get a great char on these peppers by using the air fryer. Make sure you have pepper halves that can be stuffed with plenty of taco mix, so pay attention to which direction you split the poblanos. Remove the seeds and clean out the inside of the peppers. Spray them with olive oil and add them to the basket to start cooking. Do not overcrowd the basket or the peppers. You want the surface of the peppers to be exposed so they can have a uniform blister and char to them. Crowding the peppers will cause the peppers to steam, not char. Depending upon the size of your air fryer, you may need to do this stage in batches. Keep the peppers warm after cooking by covering them with aluminum foil.
cook the ground beef
Add the ground beef in crumbles to the air fryer and top with onions. Spray with olive oil. Cook for three minutes then stir, cooking until the ground beef has reached an internal temperature of 160° F and the onions are translucent. Once cooked through, place beef / onion mix in a medium sized bowl and add black beans, corn, salsa and taco seasoning. Mix together then fill the pepper halves with taco mix and top with shredded cheese.Place stuffed peppers back on air fryer tray and air fry at 400F for 1 minute or until cheese is melted and pepper is heated through. Serve immediately.
toppings
Any taco topping will work for these air fryer stuffed poblano peppers. Here are some of our favorites:
Cheese
Sour Cream or non-fat greek yogurt
Salsa
Guacamole
Diced tomatoes