recipes from the heartland
Kara's pot roast pasta
Chef Kara is a professional chef and mom on the go who is passionate about making great food and cooking accessible meals that her kid will love. This recipe focuses on getting children to fall in love with the vegetables on their plates...even if they can't see them.
Let's cook.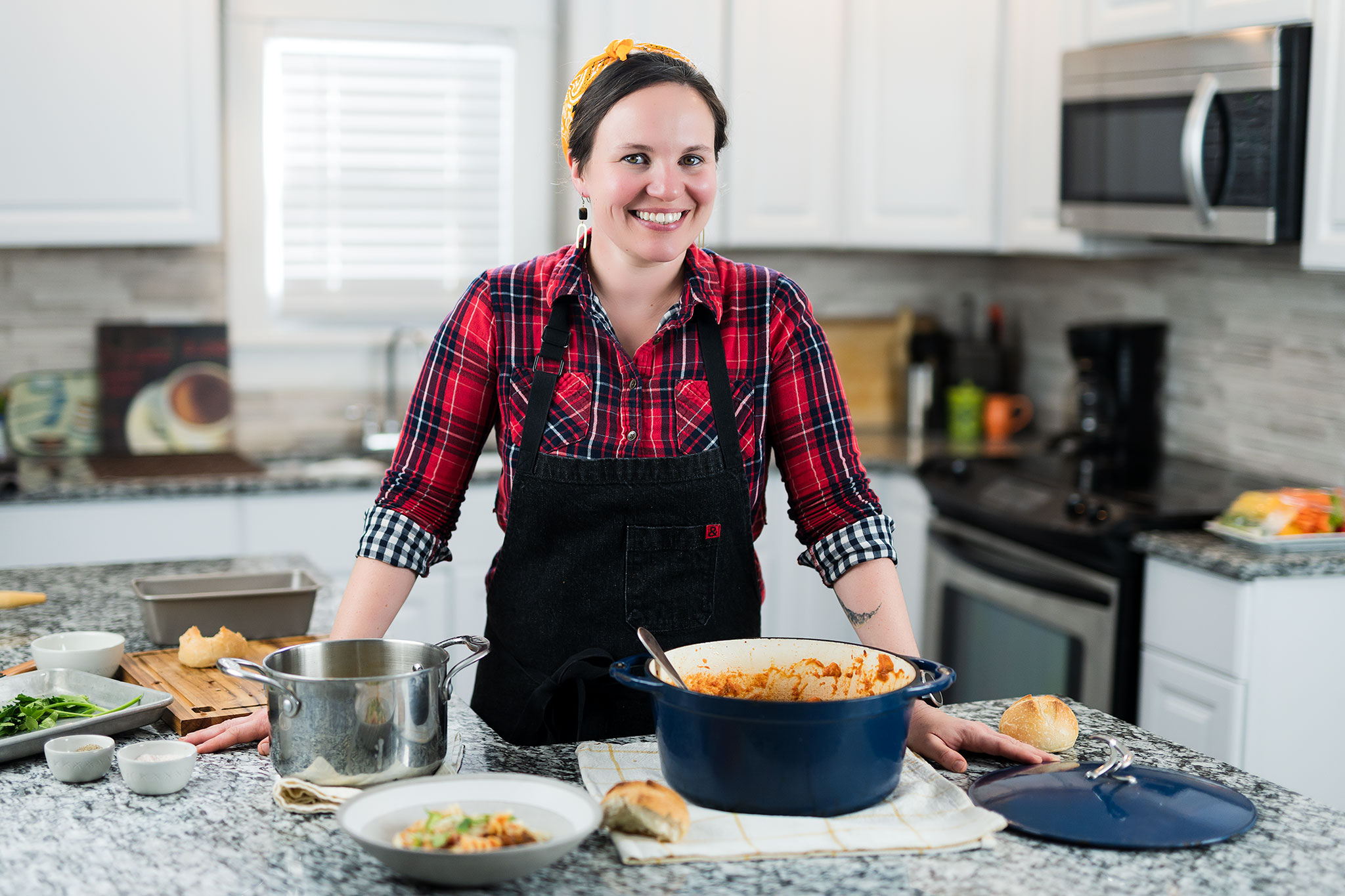 why we love this recipe
This recipe isn't just delicious, it's genius. It slow cooks a mouth-watering chuck roast with vitamin-rich veggies to make a homemade sauce that is delicious and packed full of hidden vegetables. Even better, you'll get days of meals and with only a few dirty dishes.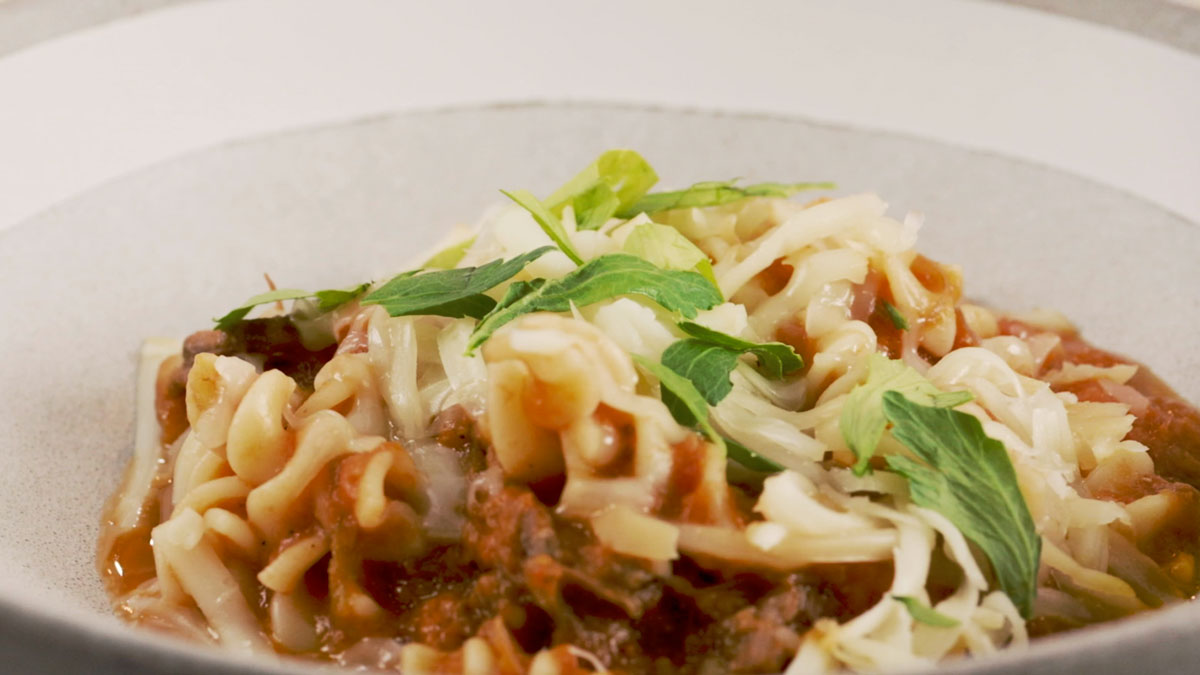 Time: 3.5 hours
Serving Size: 4+
Ingredients
2 pounds beef chuck roast
2 large sweet potatoes, washed and quartered with skin on
1 yellow onion, quartered
2 large carrots, peeled and cut in 4-inch pieces
4 celery stalks, washed and cut in 4-inch pieces
4 cloves garlic
1 22-ounce can whole, no salt added peeled tomatoes
1/2 cup red wine or beer
2 teaspoons Worcestershire sauce
1 tablespoon whole grain mustard
4 tablespoons butter
Salt and pepper 1 16-ounce box rotini pasta
Shredded mozzarella cheese
Instructions
Preheat oven to 300 degrees

Remove excess fat from roast and liberally coat with salt and pepper

Place all ingredients except roast in bottom of large Dutch oven. Use juice from canned tomatoes. Liberally season with salt and pepper. Taste liquid and adjust as needed. Nestle roast into the vegetable mixture and top with butter. Cover pan with lid or foil. Roast in preheated oven for 3 hours or until fork tender.

Check roast with fork. Meat should be tender and easily pull apart. If not, continue cooking and check for tenderness in 30-minute intervals.

When meat is tender and falling apart, remove from oven and allow to cool uncovered in pan for 1 hour.

Remove roast and gently shred half the meat and discard any large pieces of gristle or fat.

With an immersion blender (or countertop blender), blend all remaining ingredients together in the Dutch oven. When the sauce is completely smooth, add shredded post roast. Place Dutch oven on stove and heat over medium heat, stirring occasionally for 10 minutes to allow sauce to reduce slightly. If sauce is too thick, add water or broth to thin.

While sauce is reducing, cook 2 cups rotini pasta to package instructions. Drain the pasta and toss directly in hot pot roast sauce.

Top with shredded mozzarella cheese.
Tips from Kara:
Instead of plain garlic, try pickled garlic or black garlic for an extra layer of flavor.
This recipe uses a 2-pound roast. Use 1-pound in this recipe and reserve the other pound for dinner another night served with a favorite side.
To shred beef, try using two forks, pulling in opposite directions.
Gluten Free Option: Instead of rotini pasta, try serving over spaghetti squash. When roast is pulled to rest, cut a spaghetti squash in half and scoop the seeds out with a large spoon. Liberally coast the cut sides with canola oil, salt and pepper. Place cut side down on a baking sheet and bake at 350-degrees for 30 minutes. The squash should be easily penetrated with a steak knife and slightly brown on the edges.
follow along with chef kara
While we'd love to place a professional chef with the spunk of Kara in everyone's home, it's just not possible. But we can give you the next best thing. Grab your reusable grocery bags and get the ingredients listed above. Come back and cook along with Chef Kara as she teaches you the ins and outs of this delicious recipe and provides a few "pro tips" and "mom hacks" along the way.