recipes from the heartland
Easy mole recipe
Chef Anakaren is a KCK local who loves cooking up flavorful, colorful and rustic dishes that bring people together. You're going to love her easy-to-follow recipes and the compliments you'll get from serving them.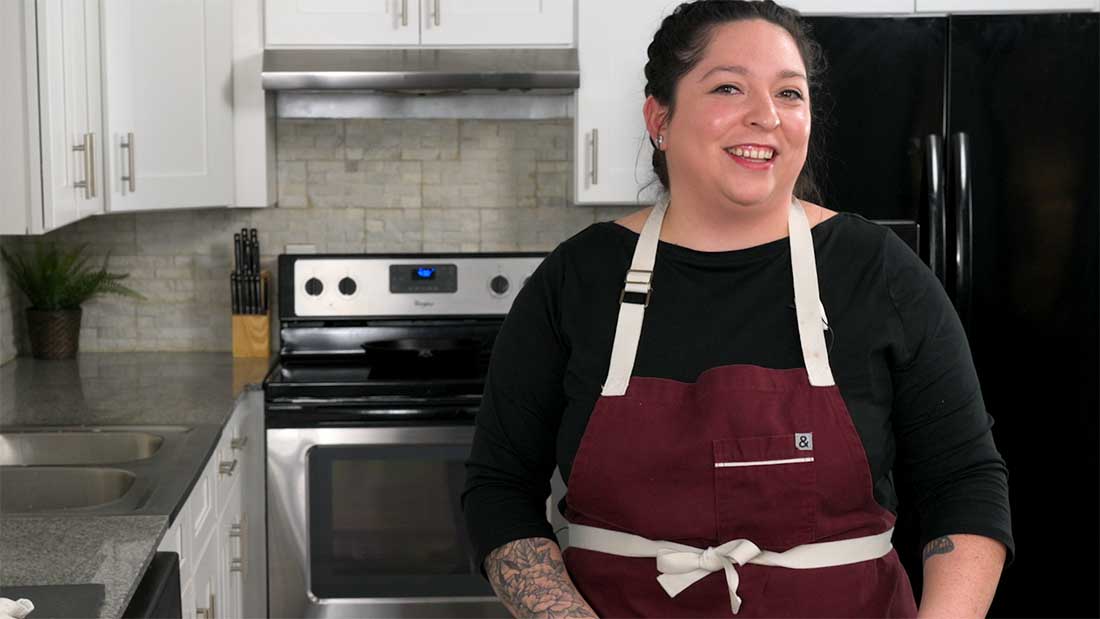 why we love this convenient mole recipe
When you think of the Heartland, you're probably not thinking mole. However, when you think of the Heartland, you're probably thinking convenient "comfort food" that brings people together around the table. This easy mole recipe is definitely convenient, comforting and will bring joy to those sitting around your table. We think it qualifies. With the help of a trusty electronic pressure cooker and a pre-made marinade, Chef Anakaren has turned a traditionally complex dish into an easy pursuit of culinary bliss that takes just an hour to cook. You're going to love the tender shredded beef that is placed on top a bed of rustic hominy (it's similar to grits) and covered in a delicious sauce.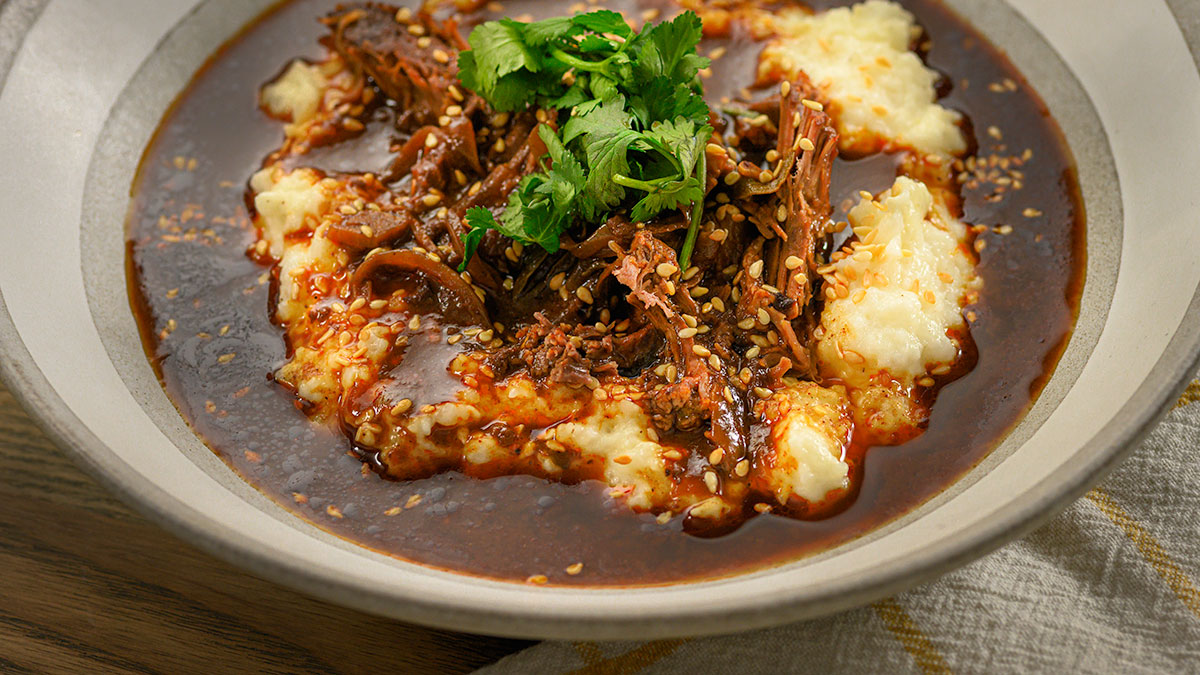 Time: 1 hour
Serving Size: 4
rub ingredients
2-3 pounds Chuck or Arm Roast
1 jar prepared mole paste
braise ingredients
1 large onion, diced
3 garlic cloves, minced
4 sprigs oregano
1/2 cup tomato paste
1 cup red wine
4 cups low-sodium beef stock
Olive oil or canola oil
Kosher salt
Pepper
hominy ingredients
2 30-oz cans of white hominy
4-5 tbsp butter
1 cup heavy cream
Kosher salt
Pepper
Instructions
For Roast
Rub the roast with prepared mole paste and sprinkle with salt and pepper. Place in re-sealable bag and marinate in refrigerator overnight.
Set electronic pressure cooker to saute setting. Add oil to coat bottom and heat until hot.
Brown roast on all sides, then remove from pressure cooker and set aside.
Add more oil if needed and saute onions, garlic and oregano until onions are translucent to golden.
Add tomato paste and cook for 2 minutes, stirring occasionally.
Deglaze with red wine and cook an additional 2-3 minutes.
Place the roast back into the pressure cooker.
Add beef stock
Set pressure cooker to "pressure cook" for one hour. When finished, do a slow release for maximum tenderness.
For Hominy
While roast is cooking, combine two cans drained white hominy, butter and heavy cream in pot. Set to medium heat, stirring occasionally.
Once warmed through, transfer half the mixture to a blender and pulse to a consistency similar to grits. Add back into pot and season with salt and pepper to taste.
follow along with chef anakaren
While we can't get someone in your home to cook for you, we can provide you with the next best thing. Grab your shopping bags, purchase the above ingredients and follow along with Chef Anakaren as she shows you each step in this recipe. It takes just a few minutes and you'll get some all-important pro tips to succeed at dinner tonight.