Chef J's citrus bbq brisket
Crave brisket but don't have a smoker at home? Chef J, a personal chef in Kansas City, shows how to create an amazing BBQ shredded brisket using nothing more than a baking pan and an oven.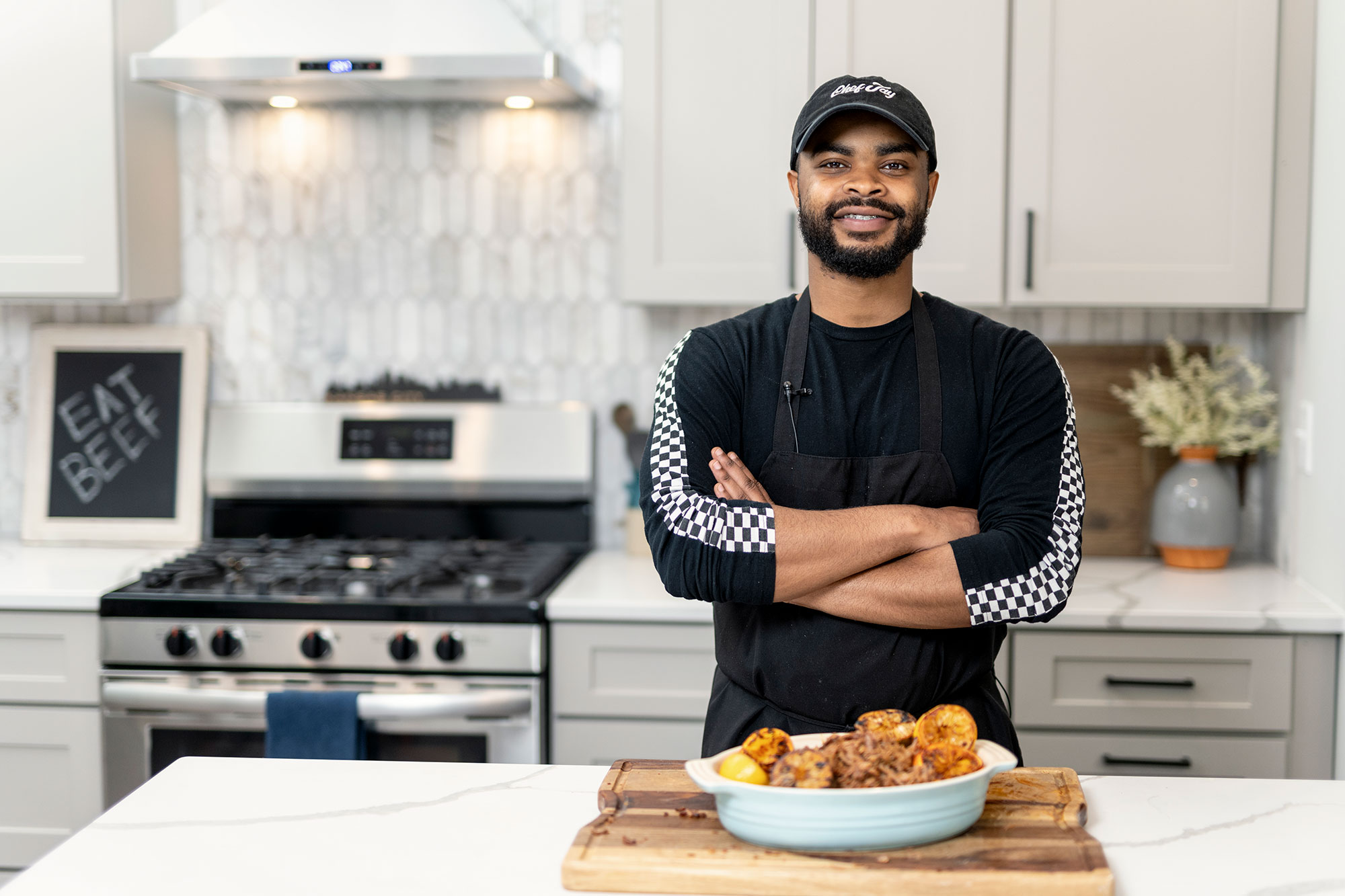 why we love this recipe
While nothing is quite like brisket off the smoker, we guarantee you this brisket recipe is the real deal. And, just like brisket off the smoker, you're going to feed your family and friends while having plenty of leftovers for brisket tacos, salad, pasta, sliders...you get the picture. You're going to love the subtle notes of citrus combined with the bite of BBQ seasoning in this foolproof way to succeed at brisket.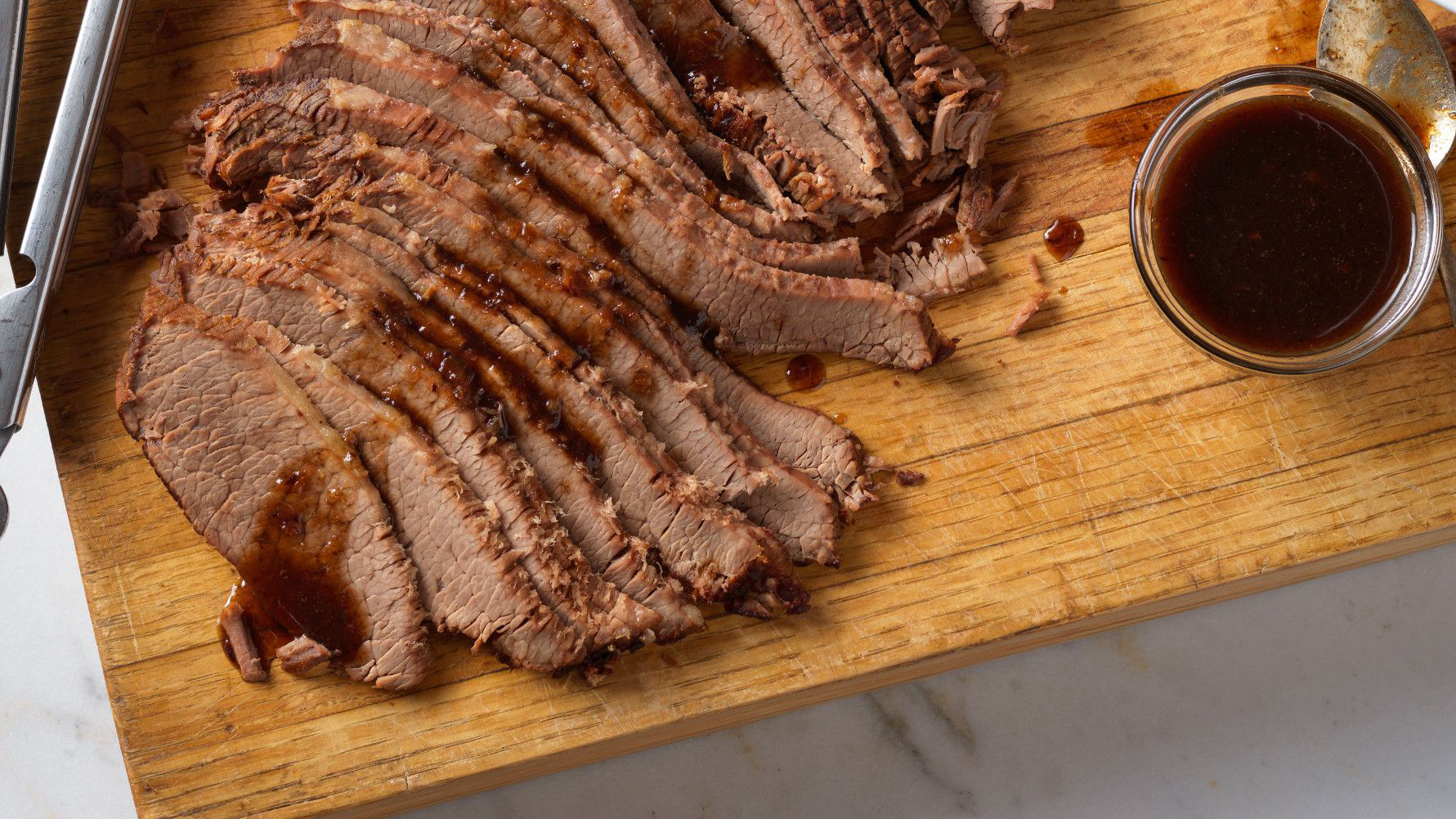 Time: 9 hours
Serves 8-10
Ingredients
8-10lb Brisket
Favorite BBQ rub
4 cups water
3 oranges
2 lemons
1 lime
Salt, pepper
Instructions
Preheat oven to 425° F

Season brisket very generously with BBQ rub, salt and pepper. Make sure the outer layer is packed with flavor and that all sides are evenly coated . Brisket will crisp in oven. Roast uncovered for 1 hour.

Remove brisket and turn down oven temperature to 250° F.

Slice oranges, lemon and lime and squeeze over brisket. Pour 4 cups of water into pan. Cover brisket tightly with foil and place back into oven for 6-8 hours.

After 8 hours, turn oven off and let brisket sit in oven for one more hour.

Take brisket out of oven, slice, shred or chop and season to taste with more BBQ seasoning salt and pepper.
follow along with chef j.
recipes that work great with leftover brisket