recipes from the heartland
bbq bacon wrapped meatloaf recipe
Chef Alex is the owner of the well-known "The Local Pig" in Kansas City, Missouri where he runs a whole animal meat market and artisan food shop providing locally raised and harvested items. In addition to the meat market, he owns and manages a gourmet sandwich service named Pigwich, which has been featured on the hit television show "Diners, Drives, and Dives" and voted Kansas City's Favorite Sandwich Shop.
He also created this incredible BBQ Bacon Wrapped Meatloaf recipe.
Let's cook.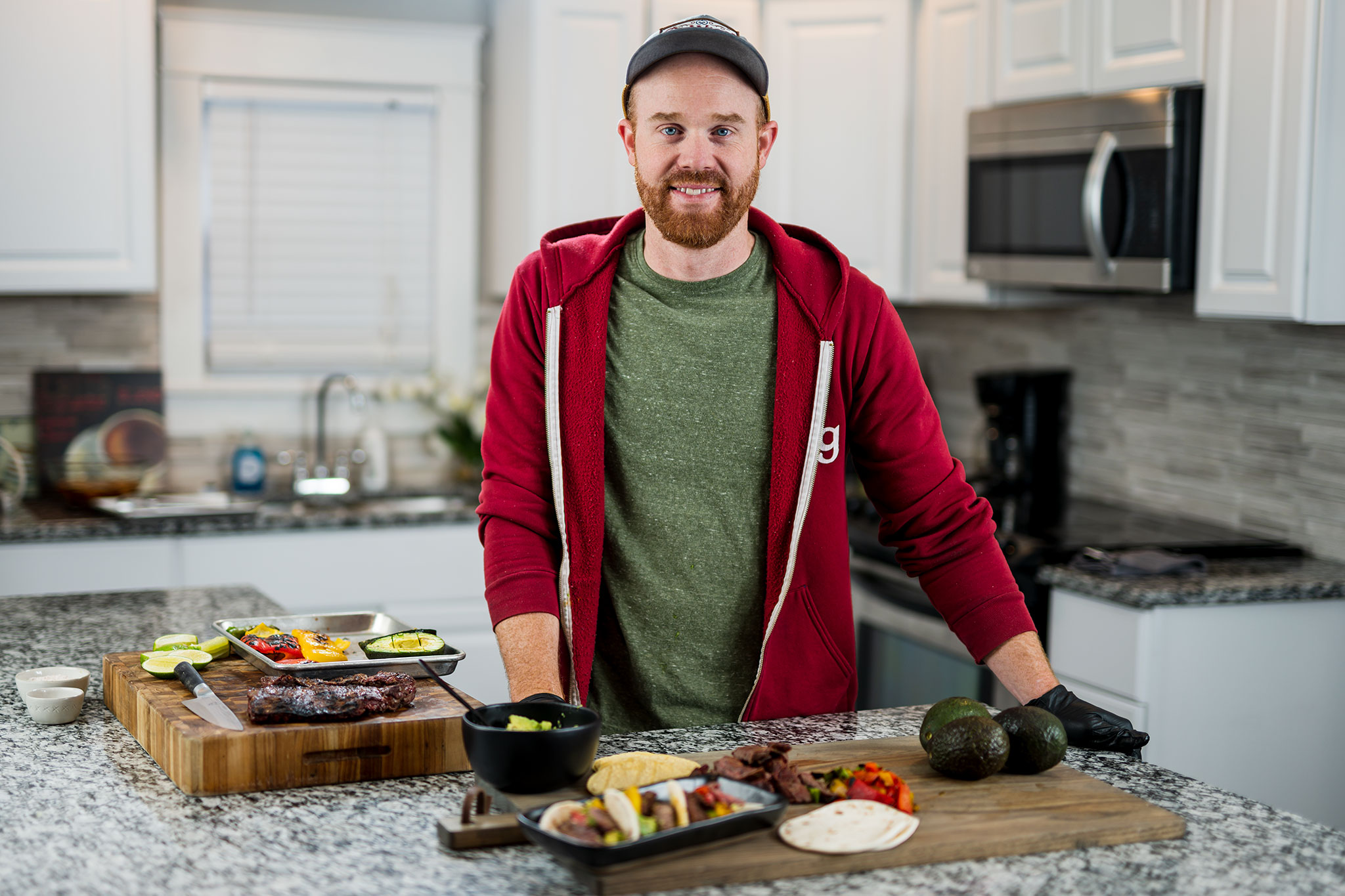 why we love this recipe
Beef, Bacon, and BBQ. We mean, come on, right? We love this recipe because it pays homage to the deep tradition of Kansas City BBQ flavors while staying true to the classic staple of American culture, the meatloaf. This recipe is ridiculously easy. In fact, it comes together in about 10 minutes and cooks in the oven with very little cleanup afterwards. Did we mention it's easy? We promise you, when you pop this decadently delicious loaf out of the oven angels will sing. Ok, those angels may be your children and your children may not even be angels. But whoever is on the receiving end of this dish will be singing your praises as the cook who brought them a meatloaf that unleashes a fury of flavor on their discerning tastebuds.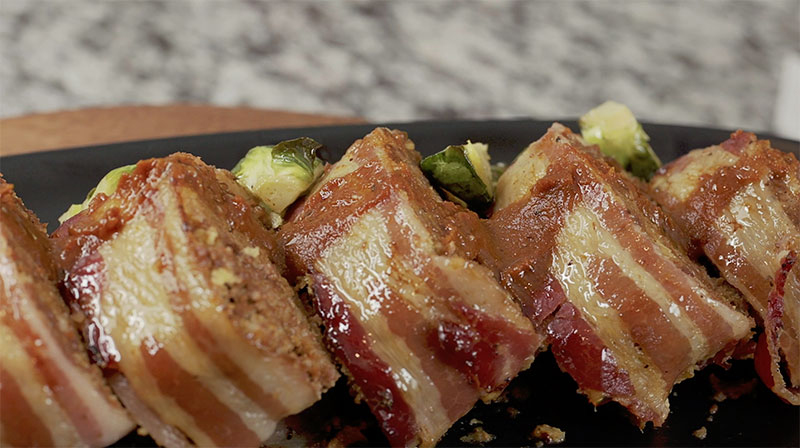 Prep Time: 10 Minutes
Cook Time: 1 Hour
Serves: 4
Ingredients
1 pound ground beef, 80/20 or 90/10
1/2 cup of your favorite Kansas City style BBQ sauce
1 teaspoon sea salt
1 large egg
1/2 cup tortilla chip crumbs
1 tablespoon minced onion flakes (dried)
8 pieces bacon
Instructions
Get a large mixing bowl and combine beef, sauce, salt and egg

With a sturdy spoon (or your clean hands) mix together for about a minute. You're aiming for consistency, so make sure that all the ingredients are mixed well together.

Place your choice of tortilla chips (we prefer plain) in a large plastic bag and crush into small, consistent crumbles.

Add chips and onion flakes to the bowl

Mix again for about one minute.

Place a piece of butcher paper or wax paper on your counter.

Lay out the bacon in vertical strips in the center of the paper. The bacon slices should touch each other but not overlap too much. You're going to use this as a wrap, so try to keep it as uniform as possible. (See 4:15 on video for reference)

Place the meatloaf mix in the center of the shingled bacon and form into a uniform log down the middle of the bacon strips. There should be an equal amount of bacon strip on either side of the meatloaf.

Wrap the bacon around the meatloaf by moving the paper over the top of the meatloaf on one side (see video at 5:23 for reference). Grab the edge of the butcher paper or wax paper that is closet to you and lift upward. Push the lifted edge of the paper up and away, toward the other side of the bacon shingles.

Press gently on the paper and then slowly peel it away. The bacon should lightly stick to the meatloaf.

Lift the bacon wrapped loaf up from the paper and transfer to a sheet or other oven ready tray. Make sure the side of the meatloaf that has the intersecting sections of bacon is placed down on the sheet to prevent the bacon from unwrapping.

Set your oven to 400F and cook until it reaches an internal temperature of 165F (approximately 30 minutes).
follow along with alex as he makes this recipe
While we can't get someone in your home to cook for you, we can provide you with the next best thing. Grab your reusable shopping bags, purchase the above ingredients, and follow along with Chef Alex in the video below to make this recipe. It takes just a few minutes and you'll get some all-important pro tips to succeed at dinner tonight.