fuel their potential
There are no shortcuts to success. Every step forward and goal achieved needs to be anchored by sound nutrition and a balanced diet that meets the real needs of growing athletes. Real beef provides an authentic source of protein with 10 essential nutrients that growing bodies need to thrive.
Better yet? It has just one simple ingredient, beef.


staying in shape starts on the plate
"Beef is a great teammate, helping you get more nutrition from the other foods you eat," says Marie Spano, MS, RD, CSCS, CSSD. In fact, the nutrients found in beef not only help build a strong musculoskeletal system, they also help maintain your immune system. Learn from Marie Spano, a sports dietitian, who helps athletes reach their performance goals through better nutrition.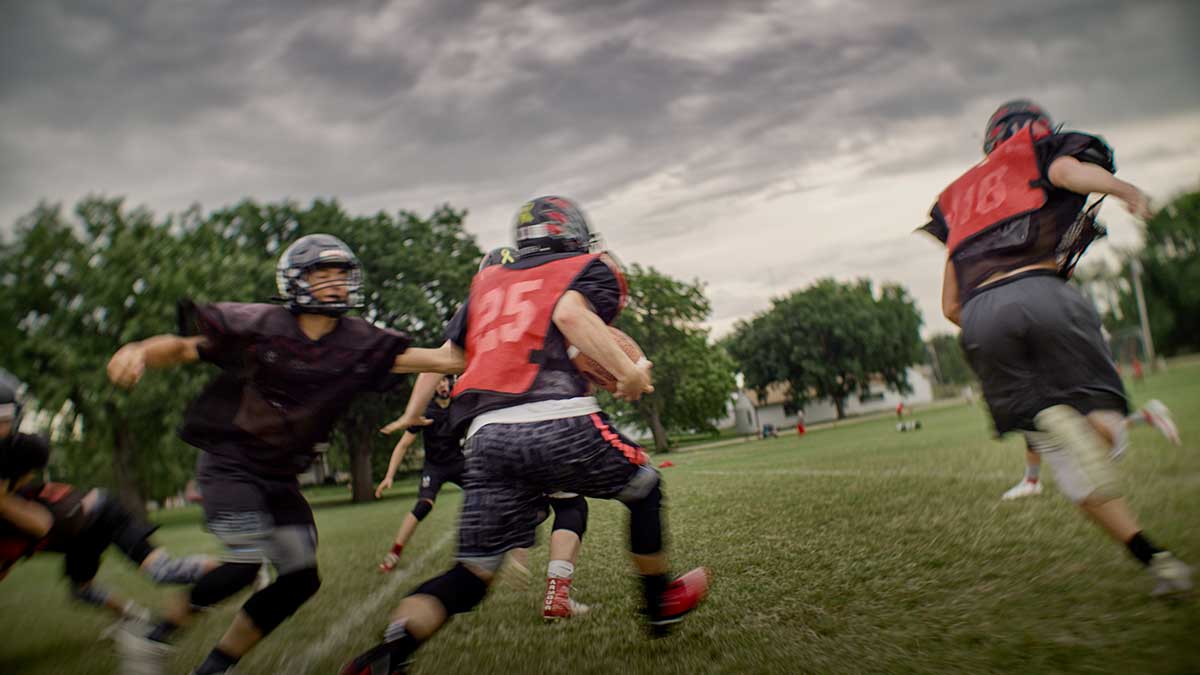 dietitian-approved recipes for student athletes
It doesn't matter if school lunch happens in the cafeteria or in the living room, student athletes need balanced meals that are anchored in high-quality protein to perform at their best. Real beef is an authentic source of 10 essential nutrients that offers the unbeatable taste kids love and the nutrition they need to thrive.
ABBY HEIDARI, RDN, LD
I'm a registered dietitian and mom to three very busy and dedicated student athletes. As a mom, I want to make sure my children are reaching their full potential, because when they succeed, they're proud of themselves and all the hard work they've put into the activities they love.
As a registered dietitian, I know how important nutrition is to fuel their potential with high-quality protein and a balanced diet. I think other moms are in the same boat as I am. We are searching for something that will support our children as they strive to reach their goals that doesn't take forever to prepare and offers a taste they love.
That's exactly why I love incorporating lean beef into our family meal plans. It not only provides an authentic source of protein to replenish their growing muscles after practice and games, but it also provides 10 essential nutrients, including B vitamins, iron and zinc. And, when beef is on the menu, there's never a doubt in my mind our family will enjoy great memories around the table.
However, proper nutrition anchored in high-quality protein doesn't start and stop at the dinner table. Beef can be an excellent source of protein throughout the day, be it breakfast, lunch, dinner or snacks.
Here are a few of my favorite recipes that provide the nutrients my kids need throughout the day to help fuel their minds and bodies on the way to academic and athletic success.
abby's favorite protein-rich recipes for kids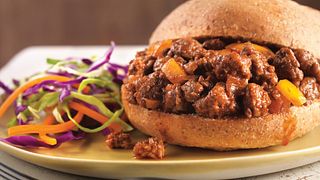 beefy sweet and sloppy joes
Beef is a versatile, high-protein food that works great to replenish muscles with the nutrients they need after practice, drills or daily fitness routines. Fueling a student athlete's high-quality diet begins at the grocery store by choosing lean proteins. Choose lean beef by looking for cuts with "loin" or "round" in the name or choosing 93% lean (or leaner) ground beef.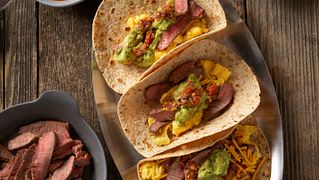 steak and egg breakfast tacos
Start the day off right with a breakfast that packs in nutrient-rich foods, like beef. Eating a balanced breakfast that combines fiber from whole grains and high-quality protein will provide sustainable energy before classes. Try these classic steak and egg breakfast tacos with whole-grain tortillas for a balanced breakfast. No time for sitting down in the morning? Upgrade to a burrito-sized whole-grain tortilla for a nutritious grab-n-go meal.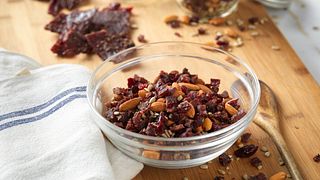 beef jerky trail mix
Show me a student that doesn't love snacking. Make those snacks count with meaningful calories and a taste they love with this beef jerky trail mix. It will cover all their bases in one delicious package.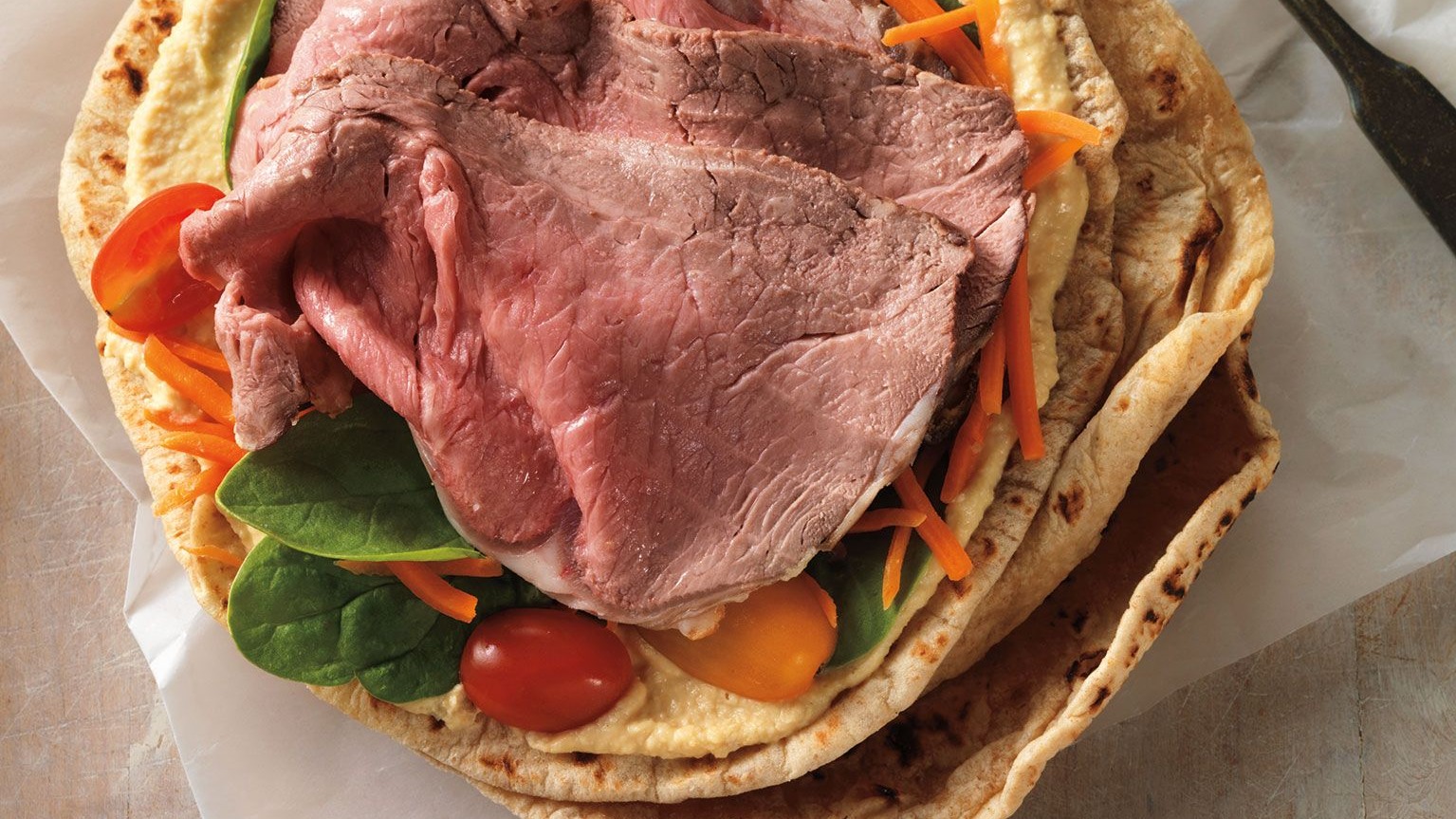 mediterranean wraps
It doesn't matter if lunch is in the dining room or the school lunchroom, this is a balanced recipe that will provide the fuel needed when the bell rings or the Zoom lessons close. Lean beef and complex carbohydrates in this Mediterranean beef and veggie wrap will replenish their body for an afternoon workout.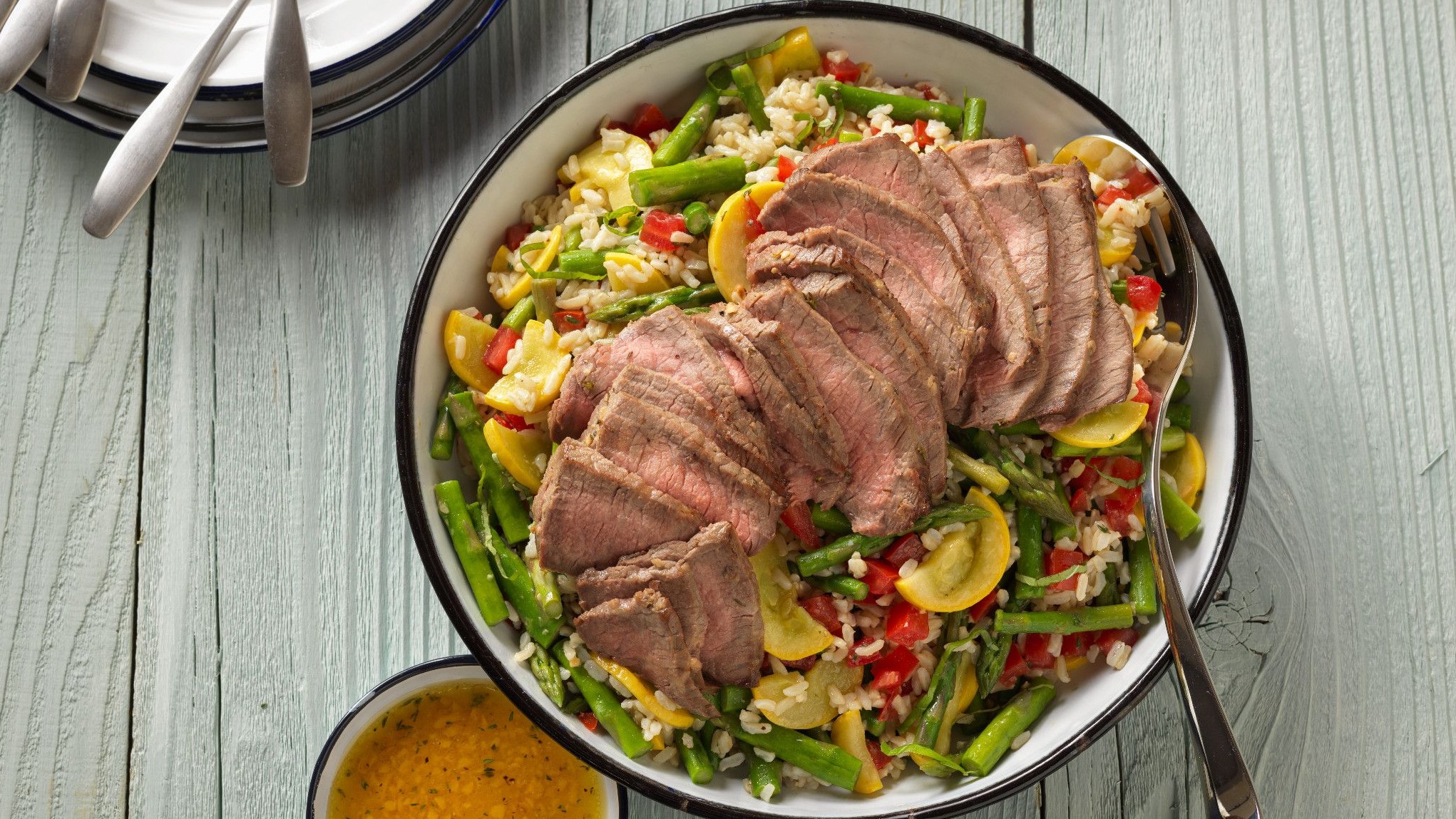 farmer's market salad
Protein is essential for post-workout recovery to grow and repair muscle. Plan to have a meal with carbohydrate-rich foods, high-quality protein and ample fluids to meet recovery needs within two hours of finishing a workout. Packed with protein, veggies and brown rice, this salad is a colorful treat for your student athlete's eyes and stomach.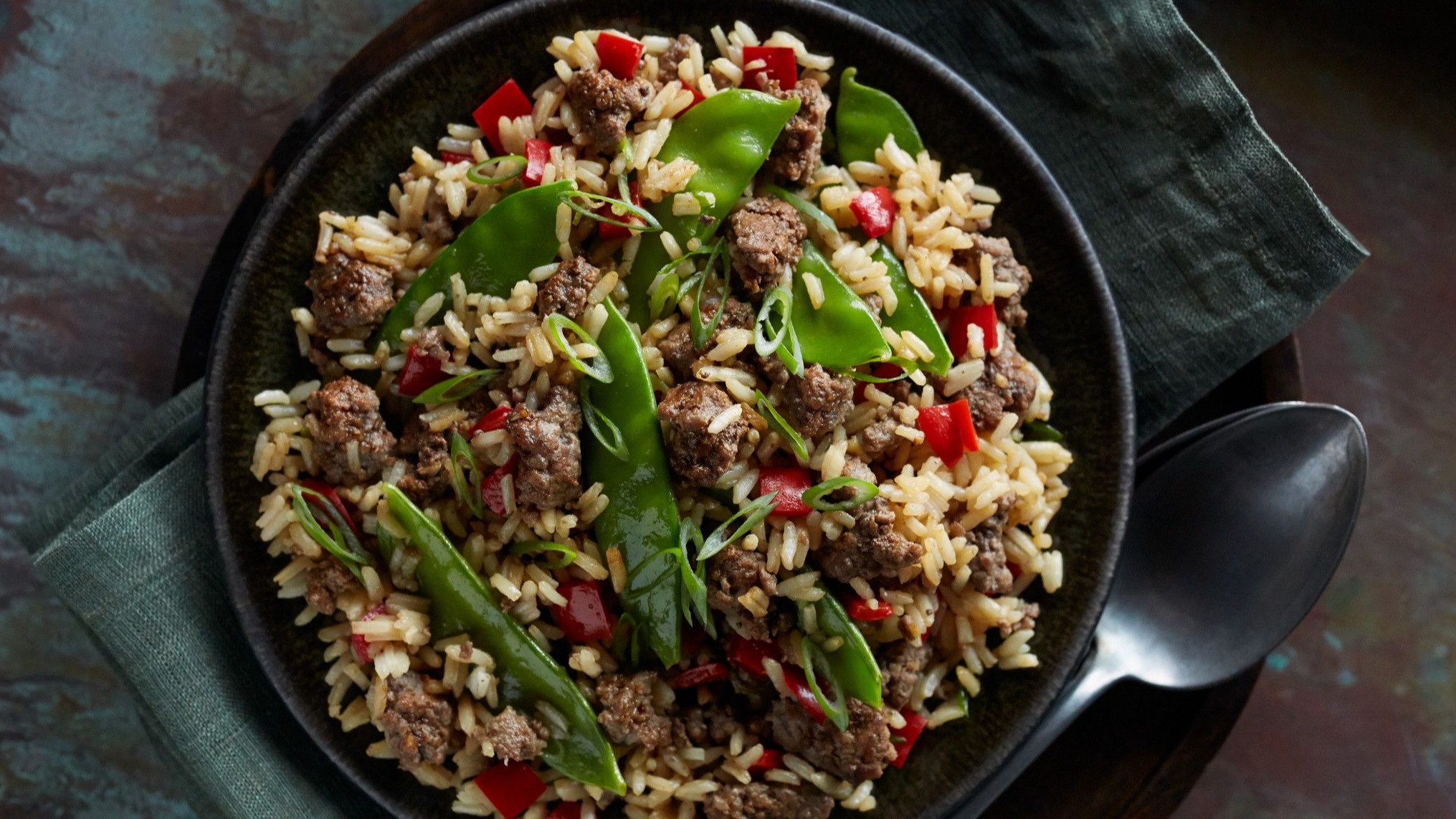 beef and vegetable fried rice
Iron is a vital component to delivery of oxygen to body tissues during peak activity, and beef has the most iron of all meats, which is especially important for female athletes. With a few common ingredients, a serving of this Beef & Vegetable Fried Rice will provide 35% of the daily value for iron in one easy meal.