Creamy ground beef pasta soup
Who is this recipe for? Well, it's for busy parents that don't want to spend a lot of time cooking. It's also for parents that don't want to spend time cooking something their kids won't eat. Come to think of it, this recipe is also for anyone who just wants an affordable and delicious meal. So, to answer the original question, we guess this recipe is for everyone.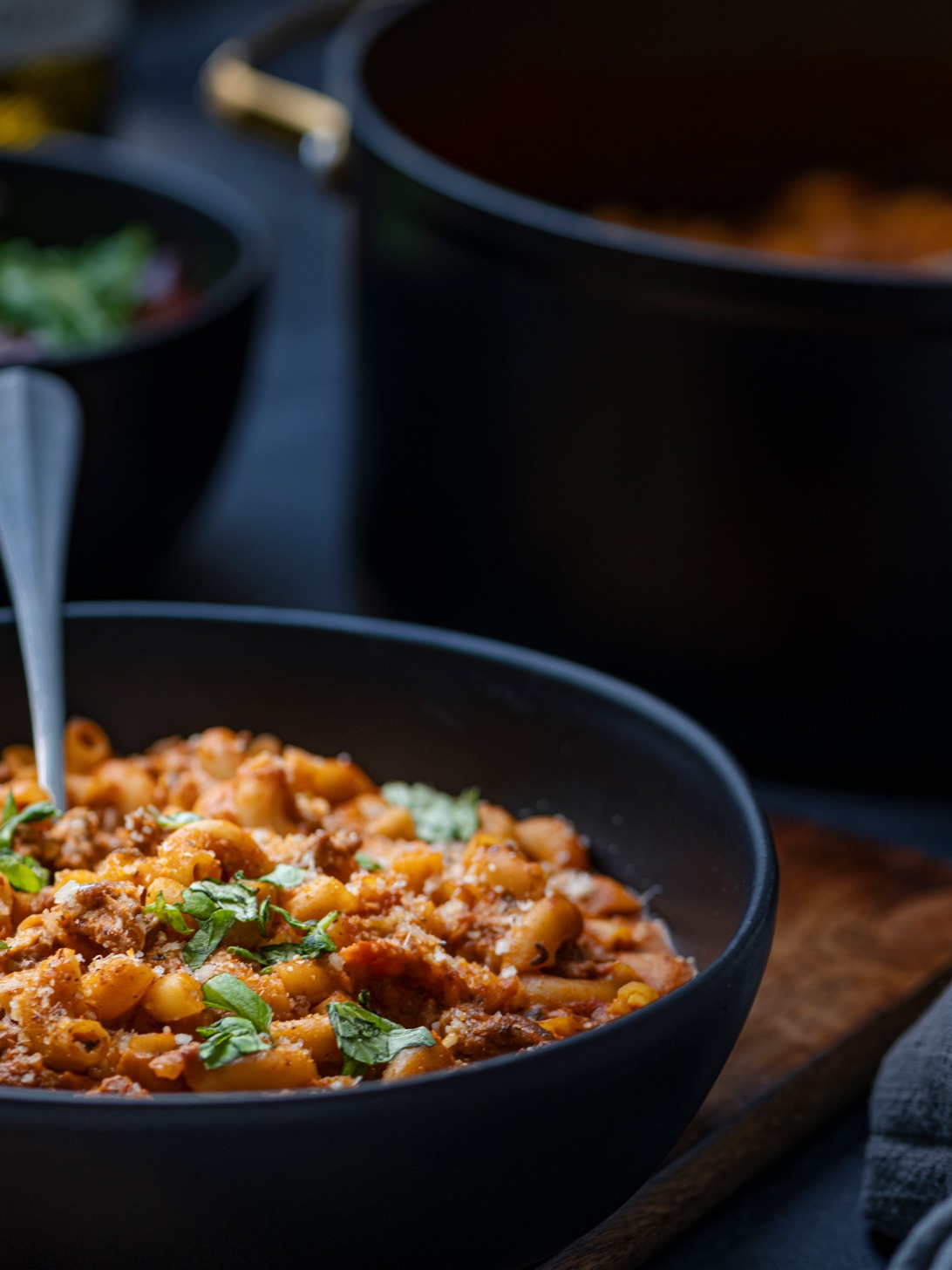 Ingredients
1 pound 93% lean ground beef
1 onion, finely chopped
2-3 cloves garlic
1 jar (24 oz) spaghetti sauce
1 can (14 oz) tomato sauce
4 cups chicken broth
2 tsp Italian seasoning
Salt and pepper to taste
4 oz cream cheese
2 cups macaroni
Basil to taste
Instructions
Add beef to pan and season with salt and pepper. Brown on both sides.

Add onions, Italian seasoning and garlic. Break up the ground beef and cook until onions are translucent.

Combine chicken stock, spaghetti sauce and tomato sauce in pan and let simmer for approximately 10 minutes.

Add cream cheese to mix, making sure to stir occasionally to prevent sticking to the bottom. Add basil.

After the cream cheese is thoroughly mixed, add in pasta and simmer until cooked through.

Garnish with additional basil and parmesan cheese.