beef meets potato
Has there ever been a more guaranteed-to-satisfy combination than beef and some variation of potato? Everyone will be happy and satisfied when both are on the menu. Even better, these affordable entertaining recipes won't break the budget to get something with big taste and a lot of variety for a family full of picky eaters and diverse tastebuds.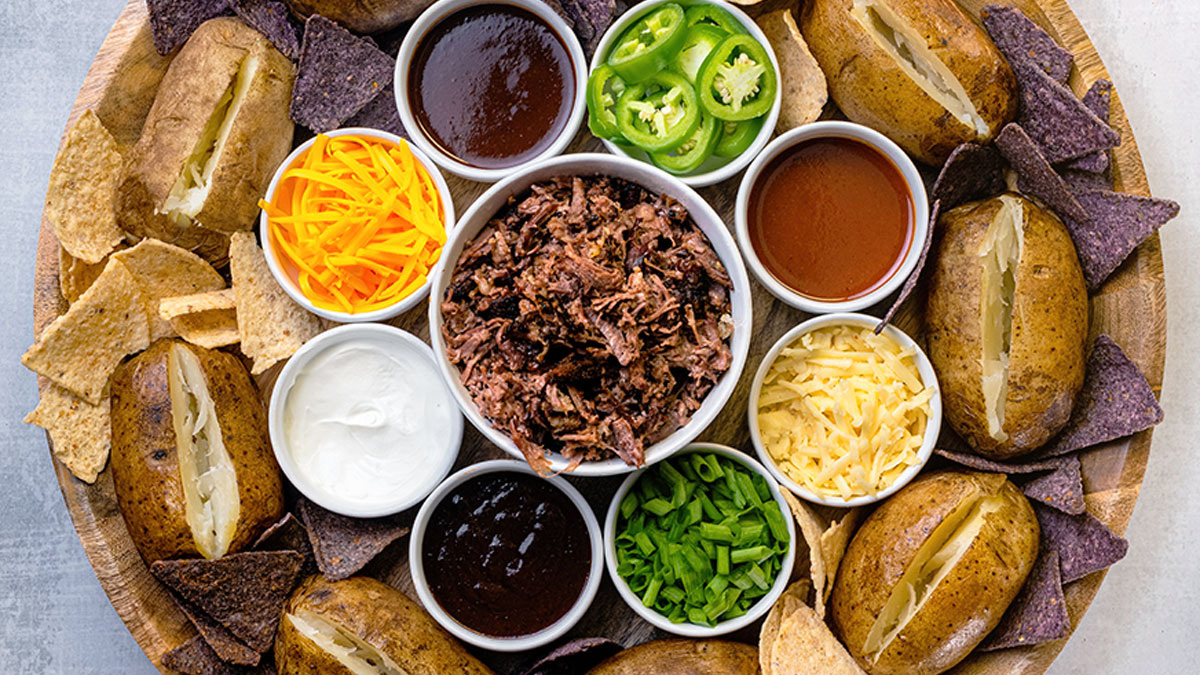 brisket potato bar
The trusty go-to for this recipe is brisket and the forever-faithful Russet potato.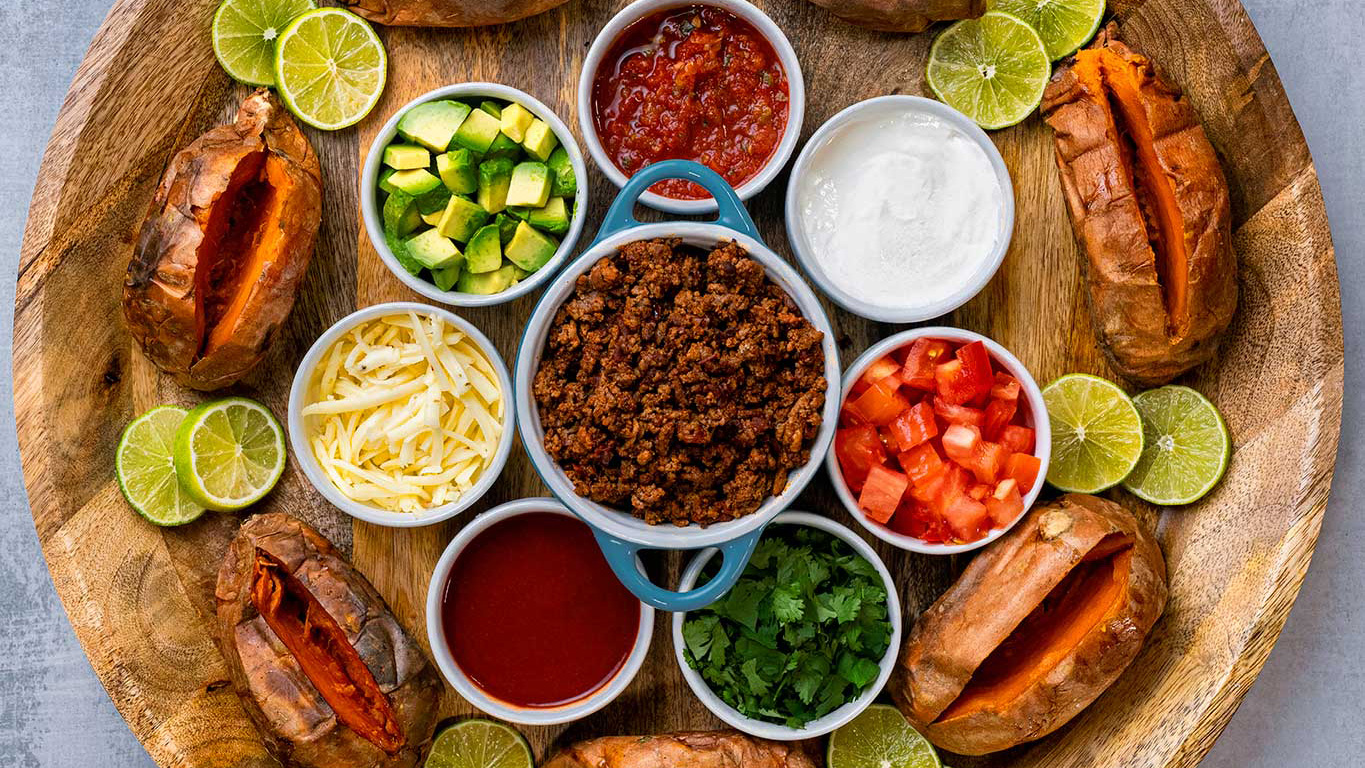 taco sweet potato bar
Loaded sweet potatoes are an affordable, convenient and delicious comfort food.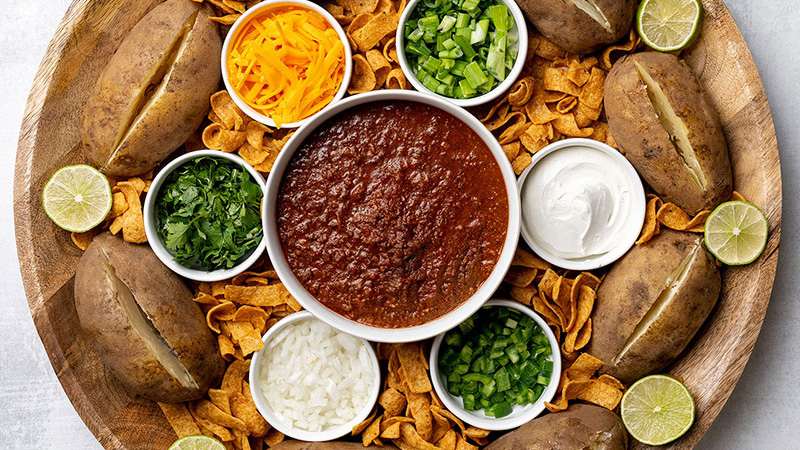 beef chili potato bar
Leftover chili and baked potatoes make this an affordable and delicious meal.