recipes from the heartland
Chef ben's bierocks
There are a few iconic dishes of the Heartland, and we'd put humble bierocks in that category. Chef Ben of Wichita, Kansas has retained everything that makes bierocks special, from the golden brown dough to the incredible flavor of beef and cabbage. However, he kicked it up a notch (or two) with a few secret ingredients, including a truly mesmerizing mustard beer dipping sauce. So whether you prefer to call them bierocks, cabbage pockets or runzas, Chef Ben has a recipe for you!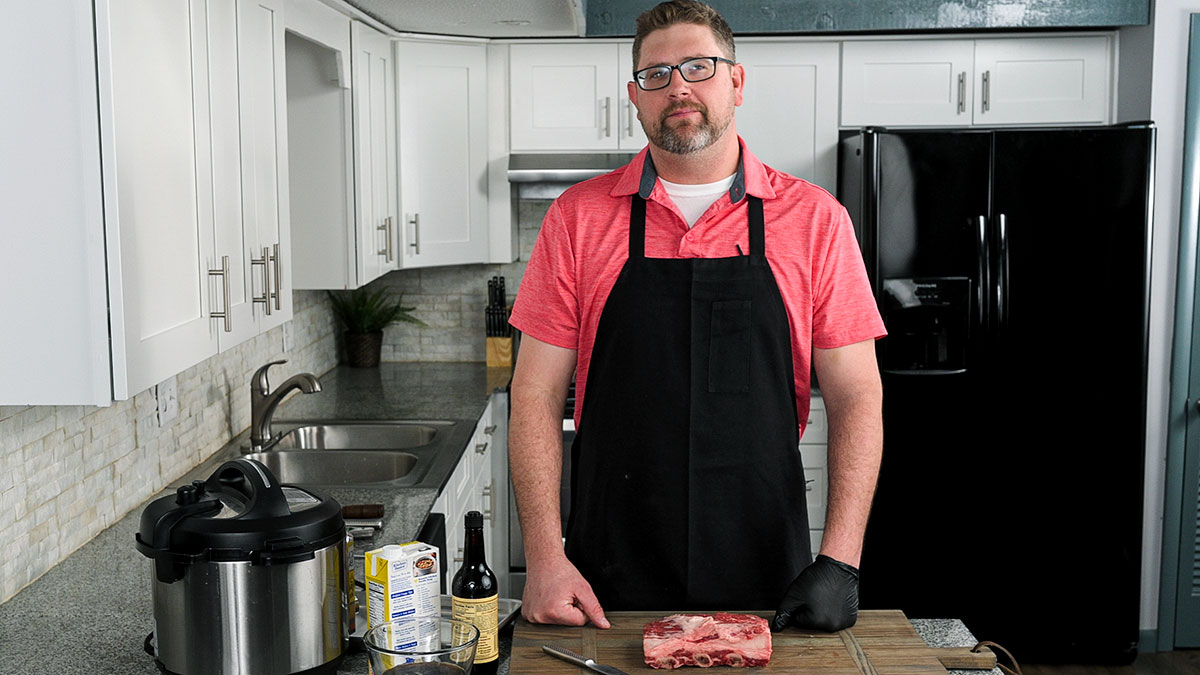 wHy we love this recipe
There's just something about taking what was old and making it new. While ground beef is still an excellent choice for bierocks, the bold flavor of shredded Beef Short Ribs really elevates this humble dish to a praise-worthy main course. The shredded meat combines seamlessly with the shredded cabbage and leaves every single bite bursting with flavor, while accents of coffee, porter beer, and smoked Gouda cheese makes for a sophisticated, yet easy-to-make, meal. It gets better! Not only does Chef Ben show how to use an electronic pressure cooker to get this recipe ready in about an hour, he's also included how to create fall-off-the-bone tender Short Ribs using the oven.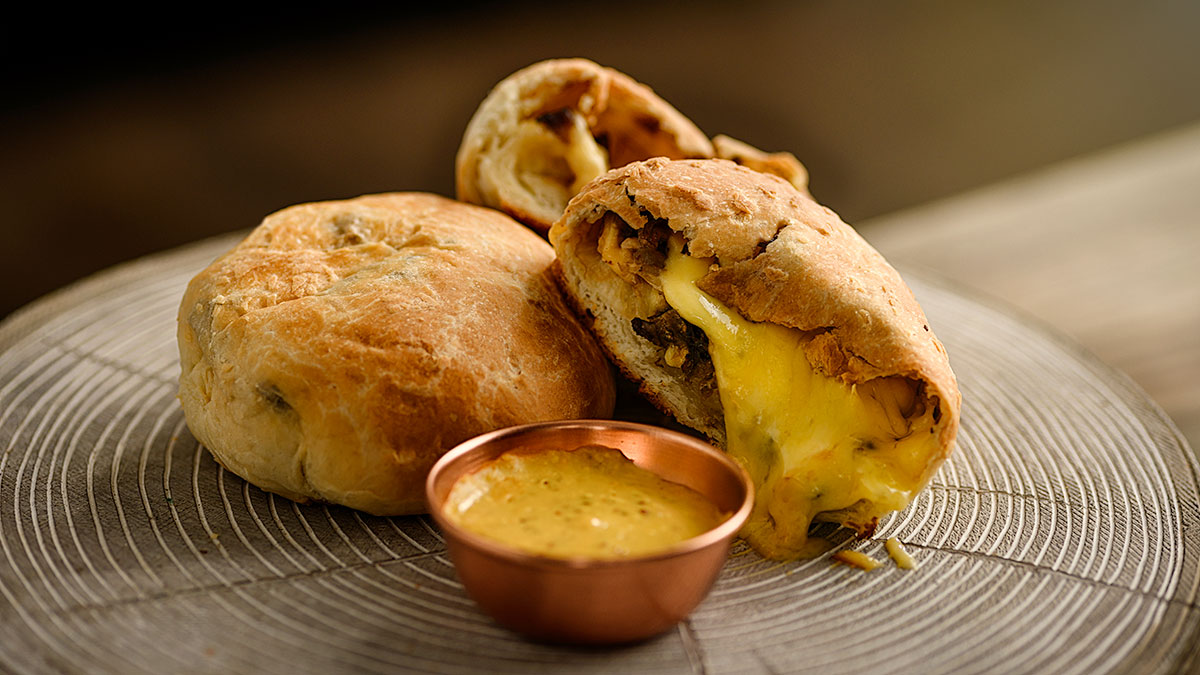 Time: 60-90 minutes
Serving Size: 4
Ingredients
For the Short Ribs
1 rack Beef Short Ribs
1 pint strong coffee
1 quart chicken stock
1 medium yellow onion, diced
5 cloves garlic
1/4 cup Worcestershire sauce
1/4 cup salt
2 tbsp black pepper
1/2 cup olive oil
For the Bierocks
24 frozen regular yeast dinner rolls, thawed but still cold
4 cups shredded cabbage
1 cup diced yellow onion
1 tsp garlic, minced
2 tbs butter
8 oz plain porter beer
1 tsp salt
1 tsp pepper
1 cup smoked Gouda cheese, grated
Mustard Beer Dipping Sauce
2 cups yellow mustard
1 cup Dijon mustard
1 cup whole grain mustard
1 bottle beer (brown ale preferred)
Instructions for short ribs
Pressure Cooker Method
1. Separate rack of short ribs so each bone is separate. This will help to render the fat.

2. Season short ribs liberally with salt and pepper.

3. Turn electric pressure cooker to saute and add oil.

4. Saute short ribs fat side down until brown.

5. Deglaze the pressure cooker with chicken stock.

6. Add coffee.

7. Add Worcestershire sauce.

8. Close lid and pressure cook for at least 60 minutes, preferably 90 minutes.

9. Shred and finely chop meat.
Oven Method (Chef Ben's Preferred Method)
1. Take all liquid ingredients, besides the oil, and place in blender or food processor and blend until smooth.

2. Season short ribs liberally with salt and pepper.

3. Place a pan over medium-high heat and add the oil. Sear the short rib fat side down in the pan, for about 2-3 minutes.

4. Place the short rib in a large roasting pan and pour the liquid over the short rib. Cover the pan with a lid or wrap with foil.

5. Bake in the oven at 375 degrees for 3-4 hours until the meat is tender to come off the bone.

6. Shred and finely chop the short rib meat.
Making the Bierocks
1. Over medium-high heat, in a large skillet, melt butter, then saute the cabbage, garlic and onion until the onions turn translucent. Deglaze the pan with beer and bring to a boil. Cover and steam for 30 minutes or until the cabbage is fully cooked.

2. Add the cooked short rib to the cabbage mixture.

3. Flatten each Texas roll, or 2 dinner rolls into a 6-inch circle. Divide filling among the 1 dough circles (about 1/3 cup). Place 1 tablespoon smoked Gouda cheese on top of filling. Pull edges around filling and pinch to close (See video for help with this technique.)

4. Place on a large sprayed baking sheet, pinched side down. Brush tops with melted butter.

5. Bake at 350 degrees for 30-35 minutes.
cook with chef ben
While we'd love to place a professional chef like Ben in every home, it's just not possible. But we can give you the next best thing. Grab the ingredients listed above. Come back and cook along with Chef Ben as he teaches you the ins and outs of this delicious recipe and provides a few "pro tips" and kitchen hacks along the way.