recipes from the heartland
ashley bare's chicken-fried steak banh mi slider recipe
There are a few recipes that rise to the pantheon of comfort food dishes and the humble, yet always reliable chicken-fried steak is one of them. Ashley Bare, a recipe developer in Kansas City, combined the traditional comfort of the chicken-fried steak with the Asian flavors of banh mi for a truly amazing fusion experience.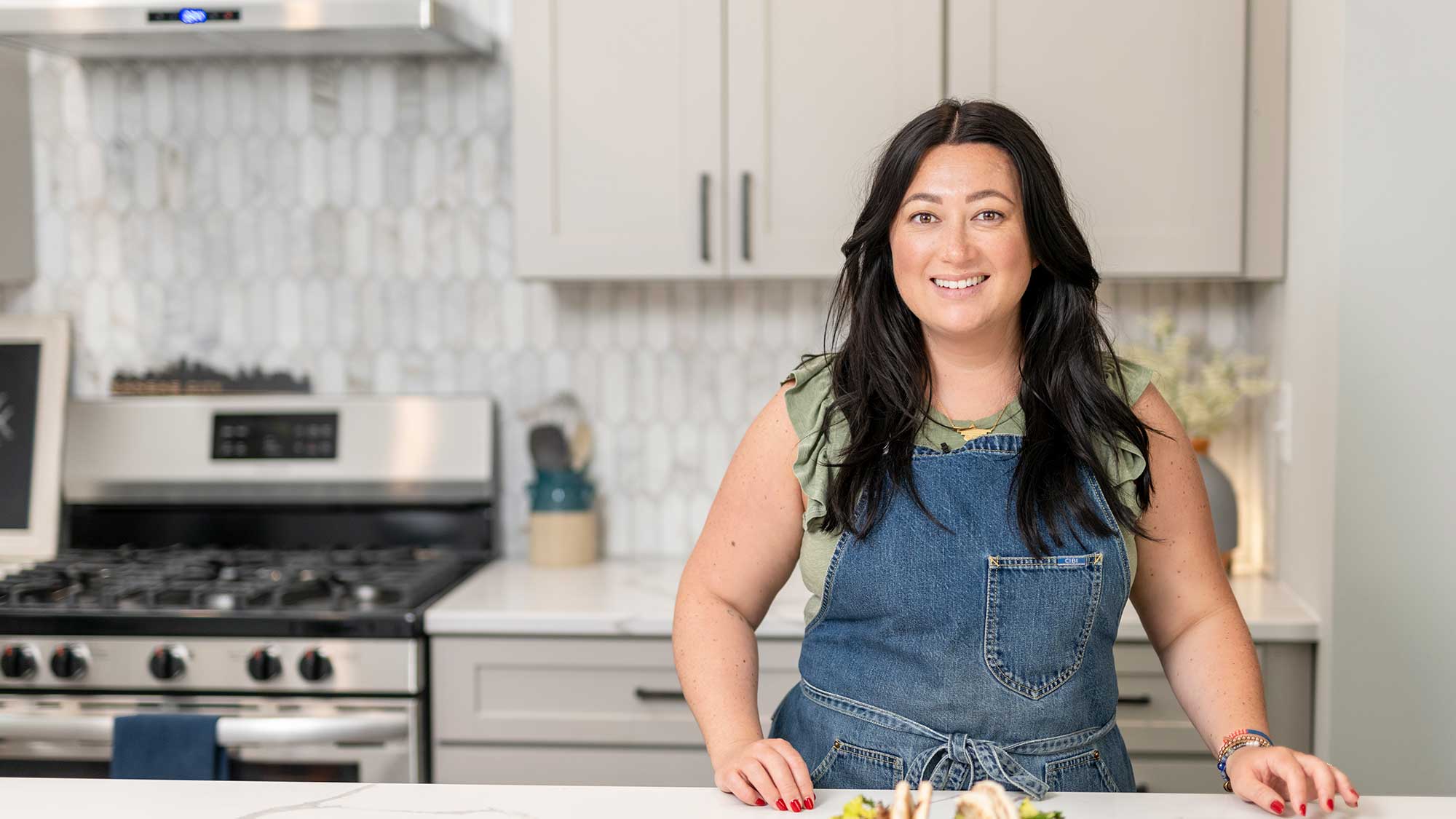 why we love this recipe
The chicken-fried steak is crunchy and oh, so satisfying, while the spicy aioli combines with notes of citrus, mint and cilantro to offer a flavor explosion between two slider buns. The chicken-fried steak sliders are straightforward and can be made with ingredients you most likely already have in your pantry. This recipe can be as adventurous as you like. Are you a minimalist? Crisp up some chicken-fried steaks and make the aioli. Maximalist? Check out the optional toppings and pickled carrots. You're in charge of your own food adventure.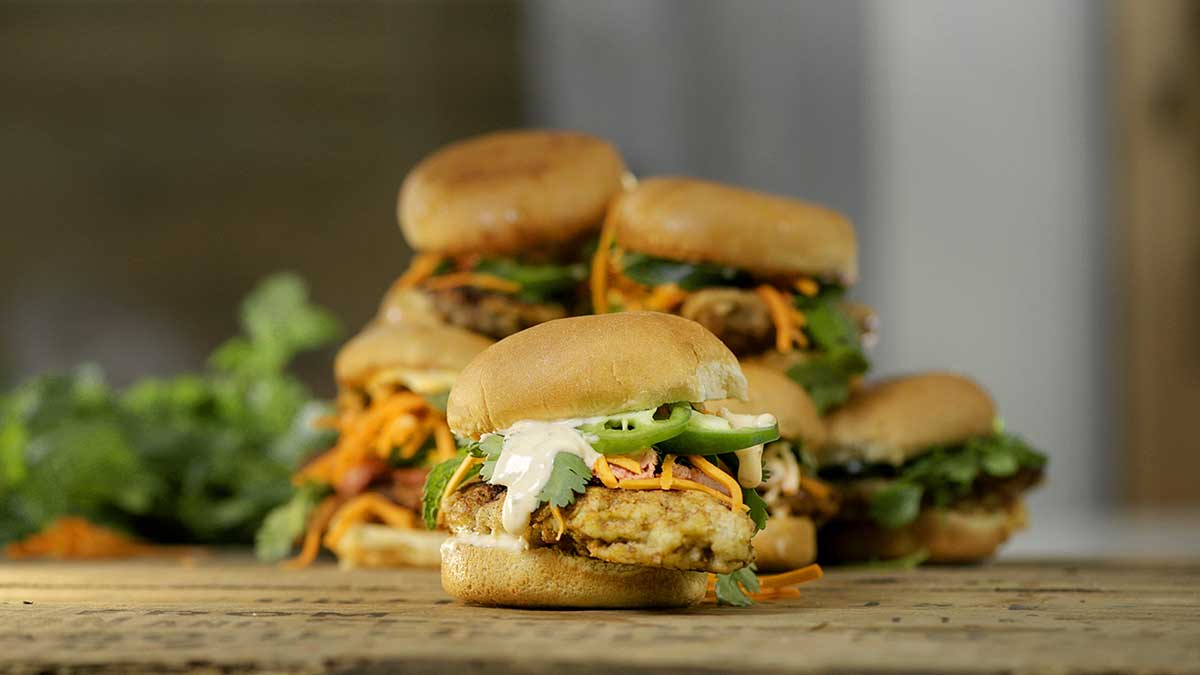 Time: 45-60 minutes
Serves 4
Ingredients
4 6 oz cube steaks, cut in half
2 eggs, beaten
1 tsp fish sauce
pepper
2 cups flour
2 tsp salt
1 tbsp onion powder
1 tbsp garlic powder
1/2 tsp cinnamon
1/2 tsp ground ginger
1/3 cup neutral oil for cooking (canola or similar)
8 slider buns
Sriracha Aioli
1 cup mayo
2 tbsp sriracha
1 lime, zest and juice
Optional Toppings
Fresh jalapeños, thinly sliced
Fresh cilantro
Fresh mint, picked
Liver pate (optional)
Pickled Carrots (optional)
4 carrots, julienned, or 1 bag shredded carrots
1 1/4 cup rice wine vinegar
3/4 cup water
1 cup sugar
1 tbsp salt
Instructions
In a bowl, beat eggs and fish sauce. Stir flour and spices together in a separate bowl until well combined.
Season portioned cube steak patties with salt and pepper on both sides. One patty at a time, dip into seasoned flour to coat. Then, dip into egg wash, and, finally back into the flour. Use one hand in wet ingredients and one hand in dry.
Make spicy aioli by combining mayo, chili sauce, lime zest and juice. Set in refrigerator.
Drizzle slider rolls with oil and place into a 350° F oven to toast, about 5-7 minutes.
Heat a large skillet with 4 tbsp of neutral cooking oil. Place patties in hot skillet and cook about 5 minutes per side. A golden crust should form before flipping. Remove from pan and top with more salt to taste.
To assemble sliders, spread 1 tbsp of aioli on each side of bun. Place patty on bottom of bun, Spread 1 tbsp of pate, if desired, over aioli. Top with your choice of toppings. Enjoy.
Pickled Carrots Instructions
Over medium-high heat, combine vinegar, water, sugar and salt. Heat until sugar dissolves. Pour hot liquid over julienned carrots. Let sit for 1 hour or store in fridge for up to a month.