spicy beef and vegetable soup
This spicy beef and vegetable soup is the perfect cozy meal to warm your spirits and bellies when the weather gets colder. It is packed with protein and nutritious vegetables and comes together with just a few minutes of prep time.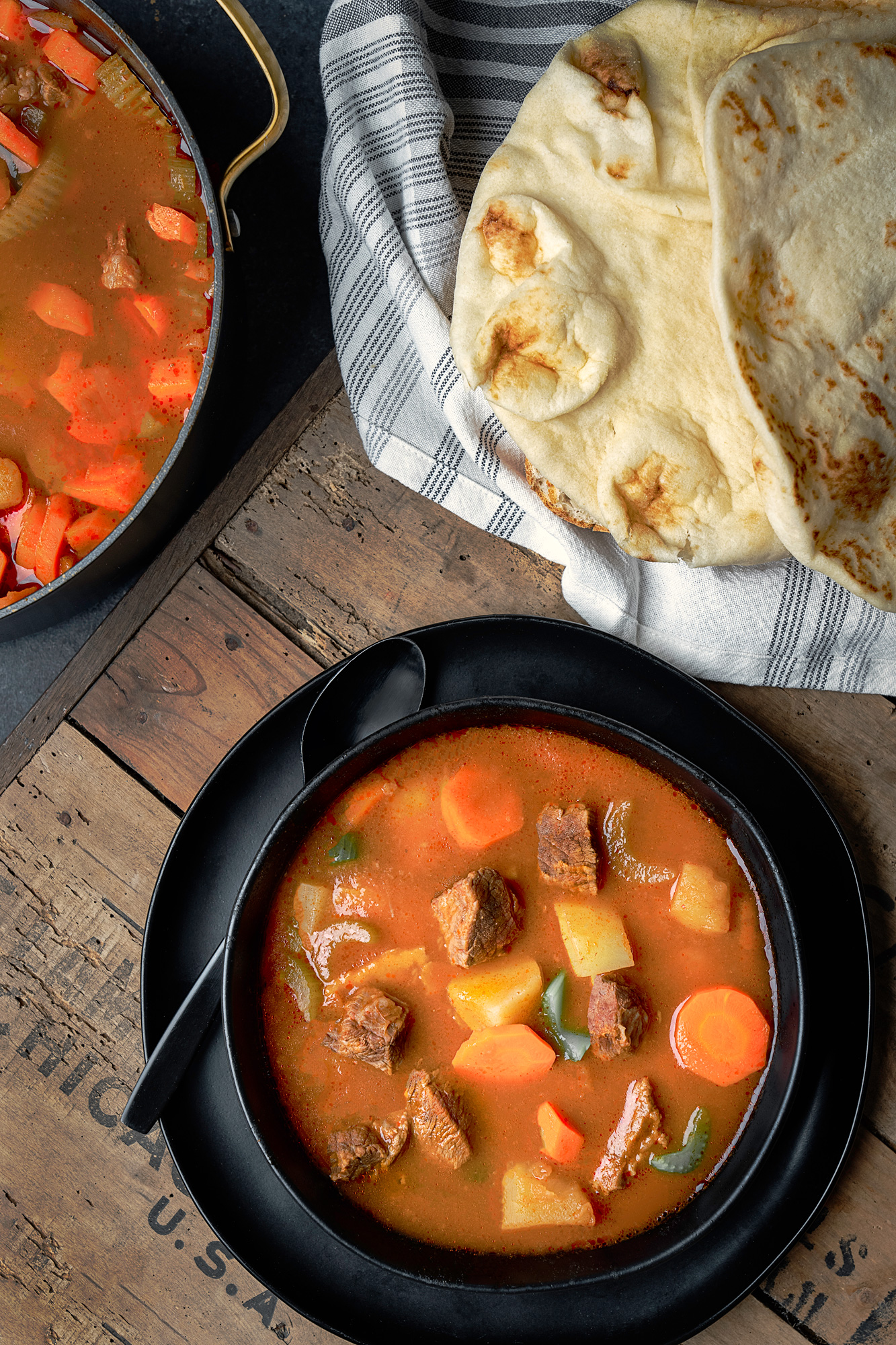 Time: 90 minutes
Serves 8
Ingredients
2.5 pounds beef stew meat
48 ounces spicy hot 100% vegetable juice
32 ounces beef broth
5 russet potatoes, peeled and diced into 1" cubes
4 carrots, peeled and sliced
3 celery stalks, sliced
1/2 onion, diced
Pepper to taste
Instructions
In stockpot brown beef stew on all sides. Remove.
Sauté onions until translucent, then deglaze pot with beef broth.
Add beef back to stockpot in addition to spicy hot vegetable juice, potatoes, celery, and pepper.
Cover and simmer for 90 minutes or until beef is fork-tender.
Note: You can control how spicy this dish is by adjusting the ratio between spicy vegetable juice and beef broth.