FUELED BY BEEF
AMANDA
OBERLIN, KANSAS
Rancher, Yoga Instructor, Athlete, Business Owner, Employee, Wife, Mom.
Any one of those job descriptions can keep someone busy. Combine two or more? Well, life gets a little more complicated and a little more chaotic. Combine all of them? It takes flexibility, hard work and a lot of fuel to get through the days.
When this Kansas Beef Endurance Team member isn't out running or teaching Yoga, she's working on her family Red Angus ranch that consists of husband, wife and two kids. Life is rewarding, it is busy, and it certainly needs a lot of fuel to keep going, day after day.
fuel for a busy life
Like many outdoor jobs, ranching is hard work. Amanda says, "Day in and day out, there's always something that needs to be done and there's rarely a break. It's a very physically demanding job. Between lifting 50 lb mineral sacks to carrying posts, fixing fence, lifting 80-100 lb calves and running all over the place, it's constant movement, every day. Being physically fit has been very important and helpful for me. I wear a lot of hats in my day-to-day life, and being active on the ranch, being a mom, and life as an athlete requires a large amount of fuel to keep me going day after day."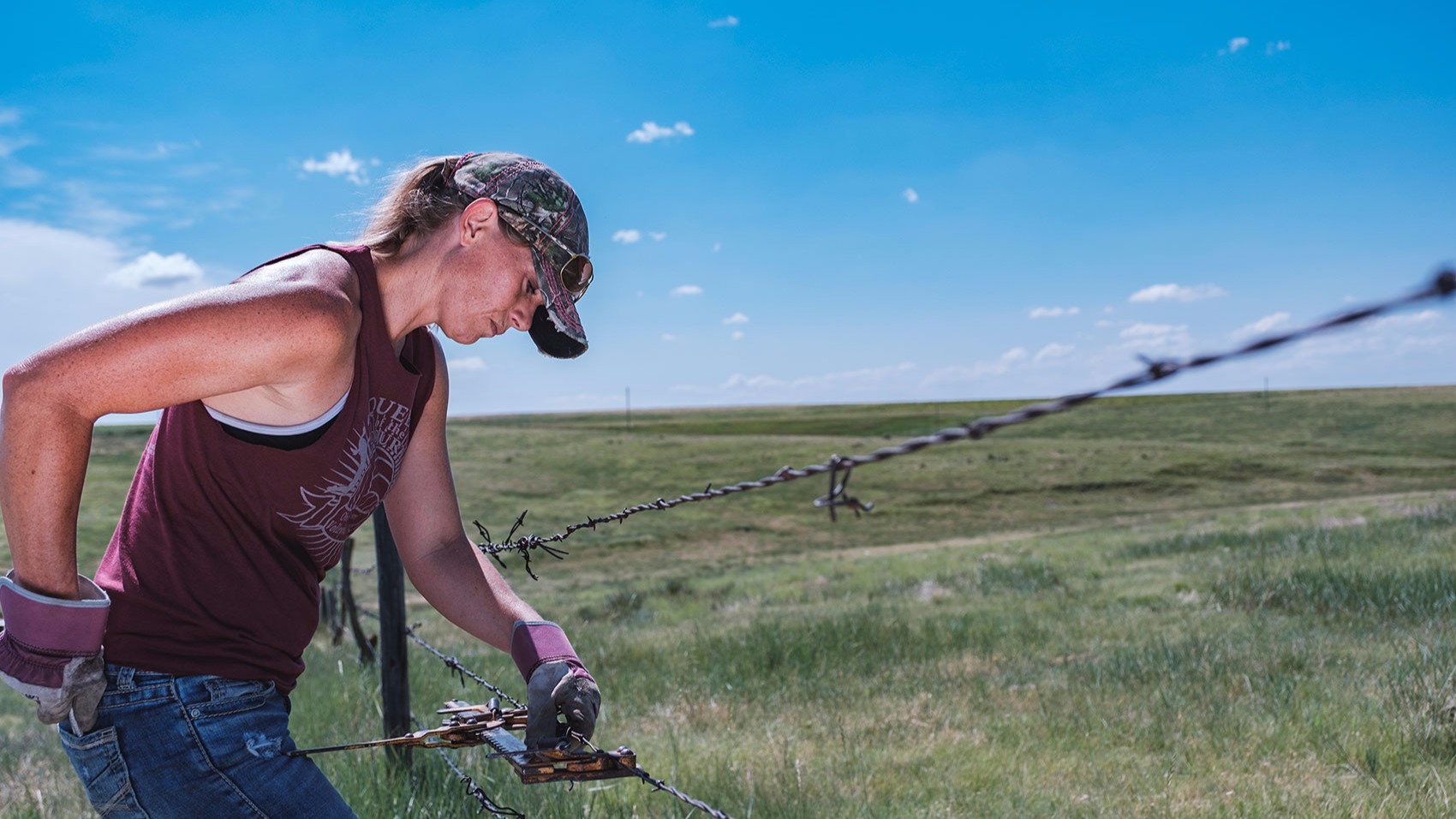 fixing fence
Ranches have miles upon miles of fence line that need to be routinely checked and, at times, repaired or tightened. "I do all the same chores my husband does," says Amanda. "Sometimes, that means going out to the pastures and checking on our fences. You really have to pull the strands to make sure they stay tight when you step away."
Feeding mineral
Just like people, cows need their vitamins and minerals. Instead of a single chewable (we all remember the Flintstone vitamins) every day, cattle are given free-choice minerals. This means the cattle can walk up to a tub of mineral and eat it when they feel they need it. Generally, these bags are at least 50 lbs and need to be carried from the ATV or truck to the bin in the pasture.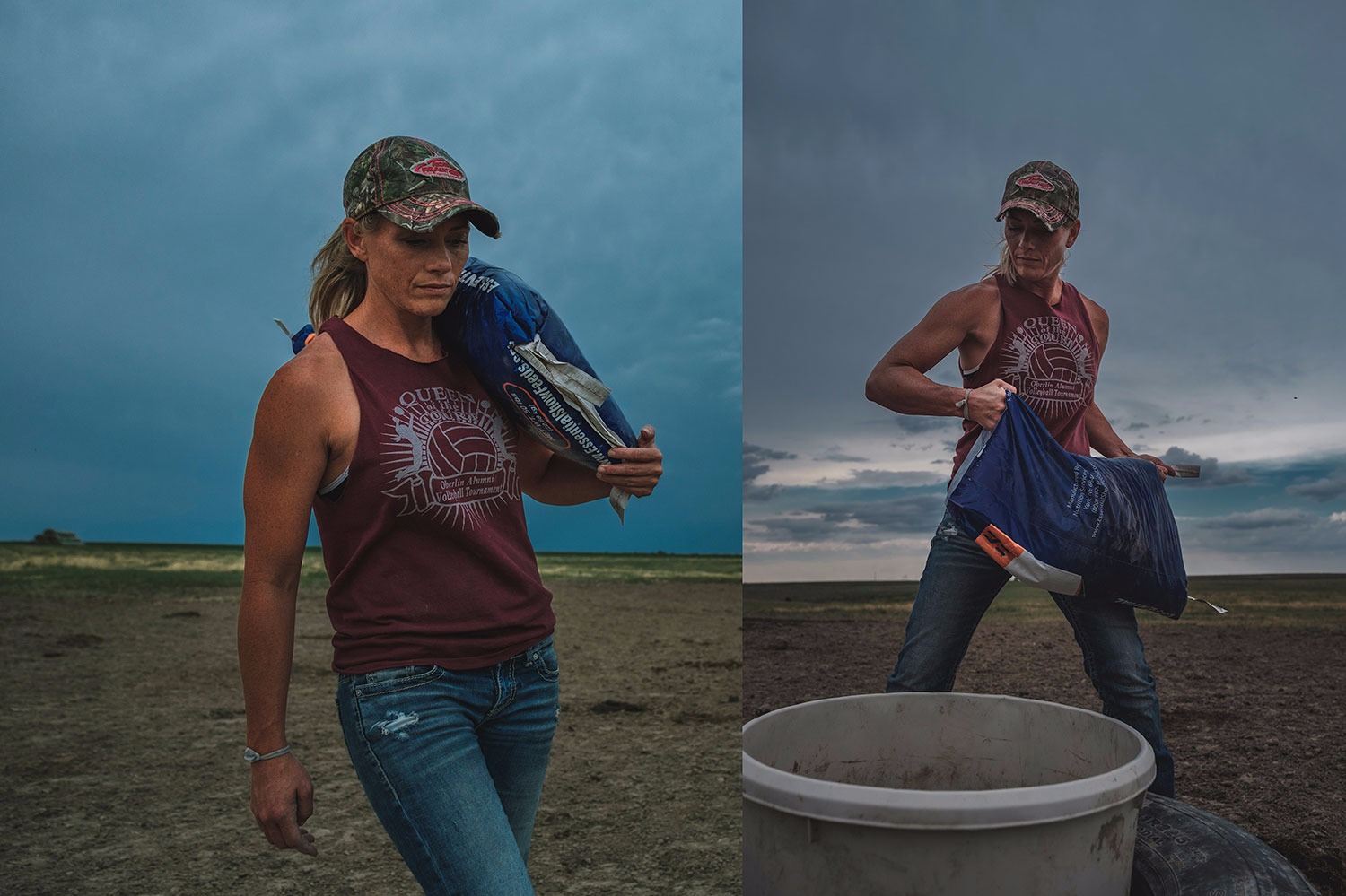 "A time to be me"
"There comes a point when I run out of energy and my patience wears thin. When life get's busy, it's really easy to be grumpy. My husband is great. He'll notice I'm starting to get overwhelmed and say, 'I've got the kids. Why don't you go on a run?' He knows running is where I can let it all go and just start over. It's an energy release, but it's also that time just to clear my mind and be by myself."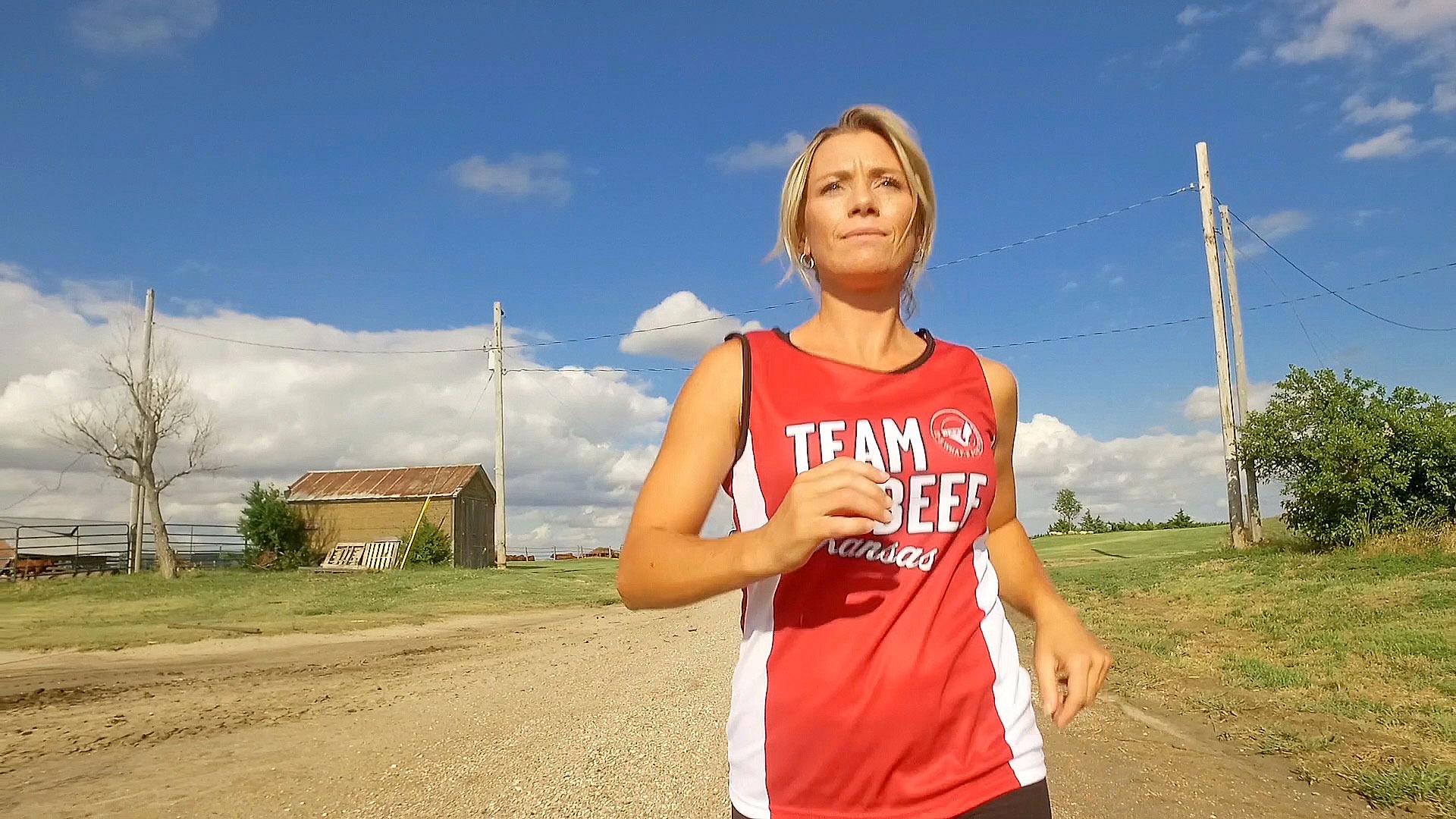 "I find my renewal."
"During the first few miles of my run, my mind is elsewhere. I'm multitasking. I'm running, but i'm also thinking about what needs to be done at home or on the ranch. After those first few miles, those thoughts fade away and I can take all of life in. I see the sunrise and those beautiful morning colors. I notice the clouds, the blades of grass in fields blowing in the wind, the animals, and the sounds of the cattle, birds and crickets. In that stillness, when I'm outside running, I find my renewal and my restoration. It's where I can just be. It's where I can just run."
Fuel to be active
Whether it's being a distance runner, a yoga instructor, rancher or mom, Amanda says she and her family need fuel to thrive throughout the day. "Being active requires a lot of fuel, specifically protein. In the past, I lacked protein. But I've really focused on getting my body more fuel to handle all the tasks throughout the busy day. I've also realized how to get more protein in my diet and from my food. Beef is an excellent source of protein, so I like to use that for fuel so I can do all the things that I need to accomplish and be everything that my family and my cattle need me to be."
"Protein also helps prepare my muscles and the strain I put on them throughout the day. As a runner, a good source of protein is so important because it helps repair your muscle fibers after exercise. Not only to go out and run those long distances, but also to get that quick recovery time so my body can respond to the demands I put on it when I do run or practice yoga…Protein is essential for a busy life and lean beef is a high-protein food and a great way to get enough protein to build muscle."
Fuel for families
"I recognize the need for good quality lean protein for my kids as well. As they're growing, they probably would run laps around me throughout the day. I see how much more important it is for them to get a good source of protein, and beef is obviously a great option to increase protein in children's diets and to keep up with their growing needs.
"I get to raise that same source of protein that my family relies on and provide it to other athletes and families; that's not a responsibility I take lightly. If I wouldn't feed it to my son and daughter, I wouldn't want to send it to somebody else. We work very hard to produce a quality, lean protein source for other people to enjoy and to benefit their own body and their own lives."
Discover how beef nourishes growing bodies, minds and immune systems
Do more with beef's big 10
Lean beef cuts have less than 10 grams of total fat, 4.5 grams or less of saturated fat and less than 95 milligrams of cholesterol per 3.5 ounce cooked serving. The best news? Some of your favorite cuts are probably already classified as lean, including the Sirloin, Fillet, Strip Steak, Tri-Tip, and many others.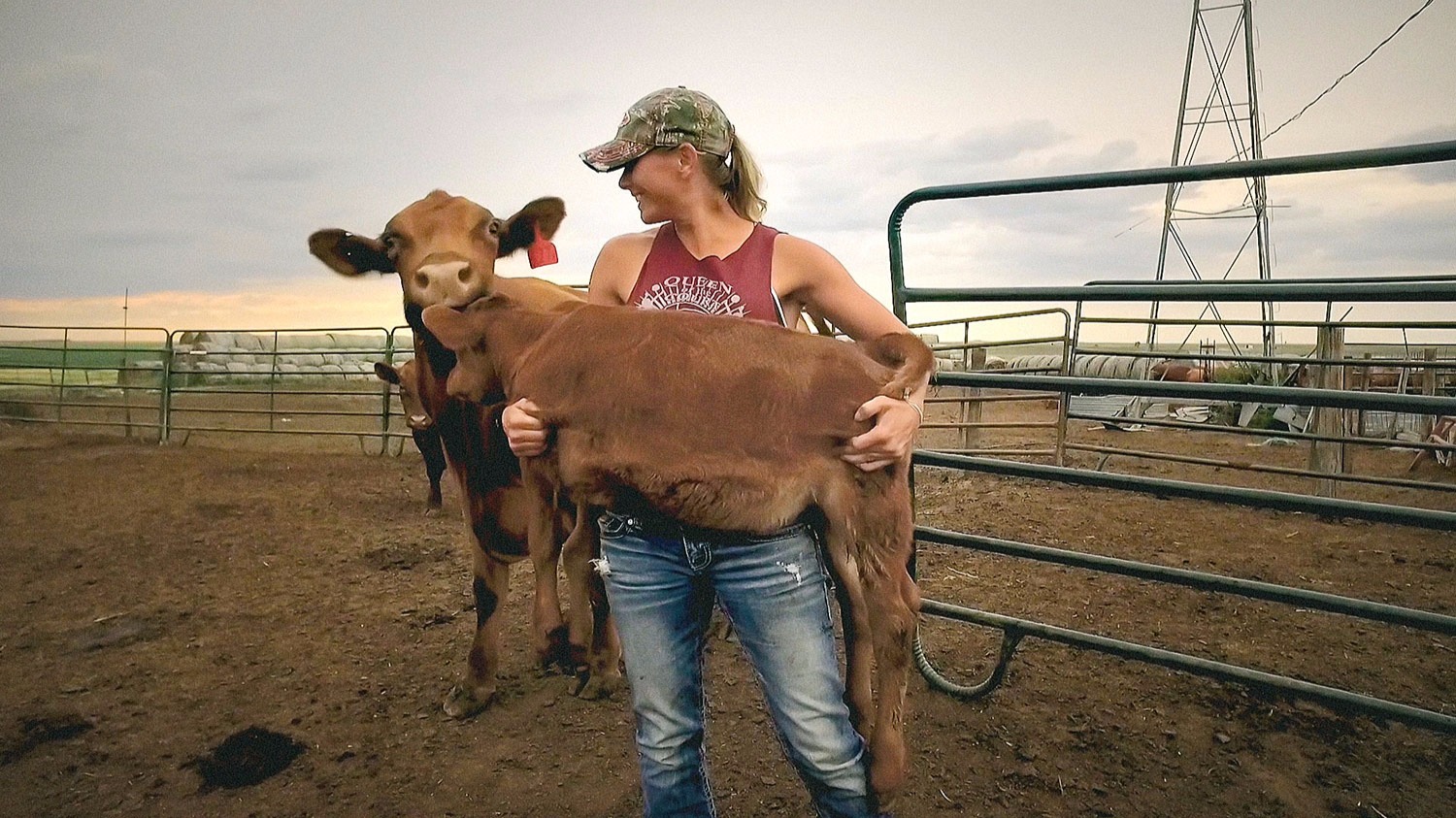 Assisted strength
Amanda needs fuel in her daily life for those moments that require strength, like lifting this 100 lb calf to bring it back to its mother. Studies show exercise is more effective when paired with a higher-protein diet, and beef provides the amino acids necessary for building and replenishing muscles.
Weight improvement & energy
Can protein with weight loss? Higher-protein diets are becoming more popular as people seek new strategies for weight loss that will help keep them satisfied. As part of a healthy and higher-protein diet, the Beef WISE study shows lean beef can help people lose weight while maintaining lean muscle & supporting health.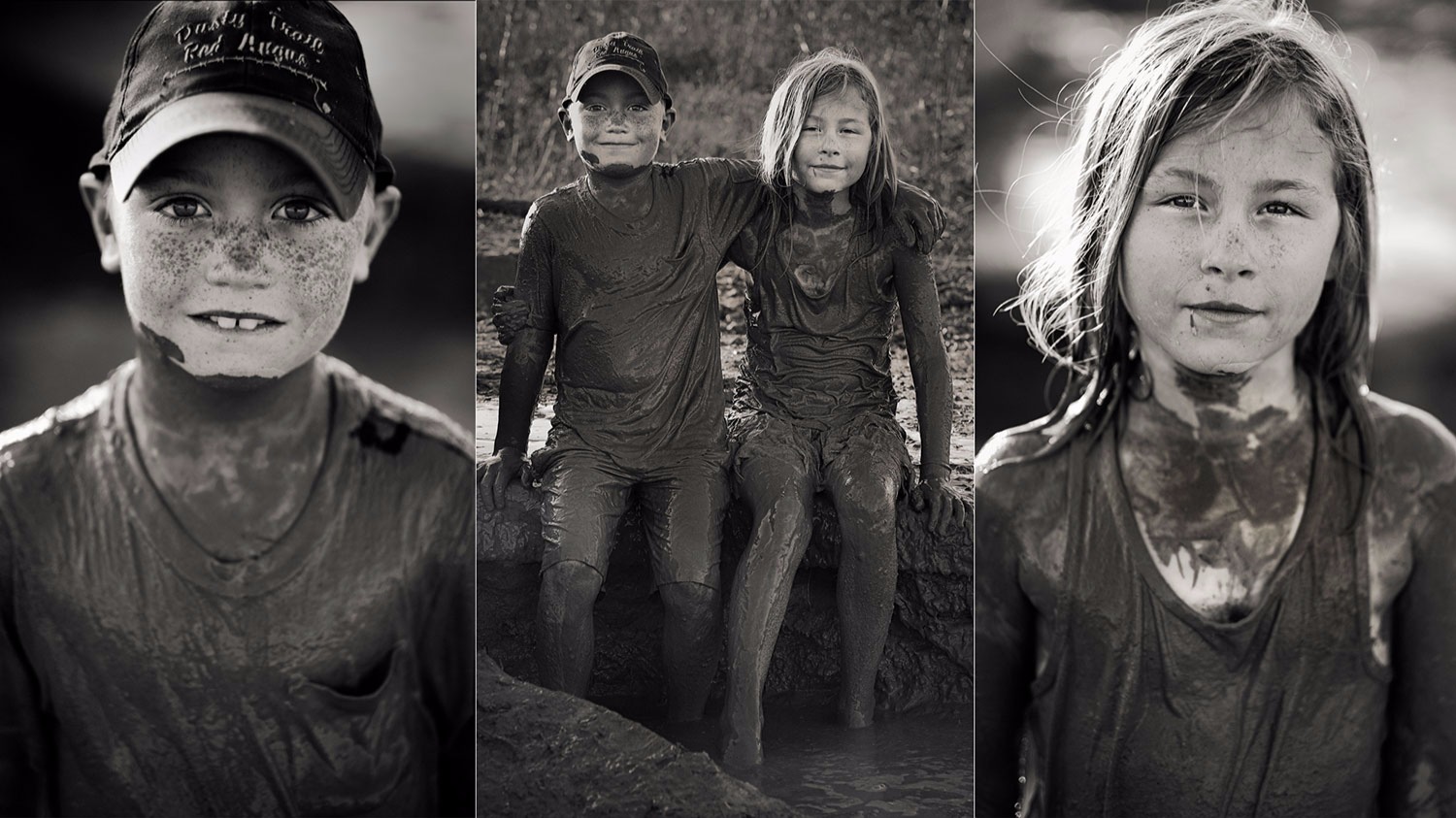 Kansas Ranch Life
"Producing beef is something we can do as a family", says Amanda. "That's the cool thing about it. We get to watch our kids grow up and we get to be with them every day. I want them to understand the value of hard work and the benefit that comes from that, and to be grateful for all the things they have. As far as the ranching, I want them to have an appreciation of the animals and the land." Sometimes, after a day on the ranch, other moments happen too. The family pauses at the end of their evening chores so the kids can do what kids do best, burn energy and play in the mud.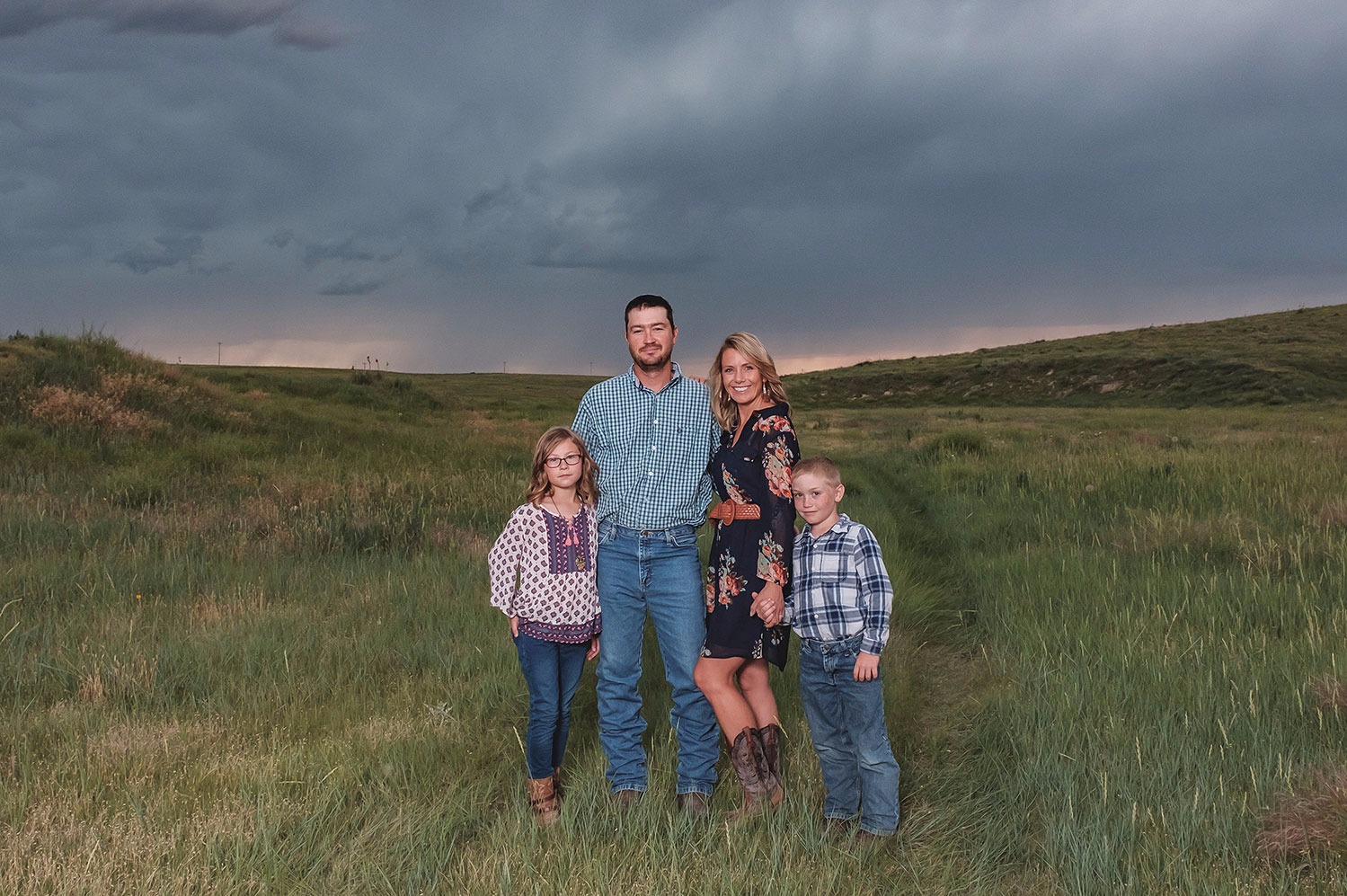 Ranching Families
The Sowers are just one of many Kansas ranchers who take incredible pride and responsibility in raising safe, nutritious and great-tasting beef. Find out more about how beef is raised in Kansas by tapping HERE